News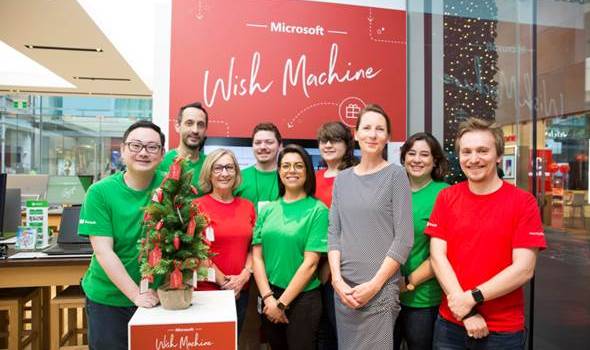 Published on November 28th, 2017 | by admin
Sydney flagship Microsoft Store launches the Wish Machine to celebrate #GivingTuesday
Sydney flagship Microsoft Store has today launched the Microsoft Wish Machine to celebrate #GivingTuesday. Continuing our commitment to empower people, invest in communities, and create change, Sydney flagship Microsoft Store has kicked off the launch of the Wish Machine with a donation to one of its non-profit partner organisations: Mission Australia.
#GivingTuesday is the perfect time to activate the Microsoft Wish Machine, an experience that will empower people to make a wish for positive impact. We believe the power of a wish could bring the community together to achieve something amazing, inspire boundless possibility, or simply give to others.
Mission Australia's General Manager Fundraising and Marketing, Elvira Lodewick, said "the campaign is a great example of giving back to the community and enabling people to do great things this holiday season."
Microsoft has been working with Mission Australia since mid-2016 and together the organisations are continuing to grow and offer engagement and support opportunities across the country. "We're extremely thankful to the Sydney flagship Microsoft Store for this generous donation to allow us to help more Australian families this Christmas," said Ms Lodewick.
The Wish Machine will be running throughout the holiday period, with members of the public invited to record wishes exclusively at the Sydney flagship Microsoft Store from November 28 – December 31. To find out more, come celebrate the global power of giving at Microsoft Store from November 28, and discover how much you can do on #GivingTuesday with a wish through the Microsoft Wish Machine. For more information please visit: https://www.microsoft.com/en-au/store/locations/wish-machine
Microsoft Store – Westfield Sydney on Pitt Street Mall
Cnr Pitt St Mall and Market St  Sydney, NSW 2000
02 8023 8608
microsoft.com/Sydney