News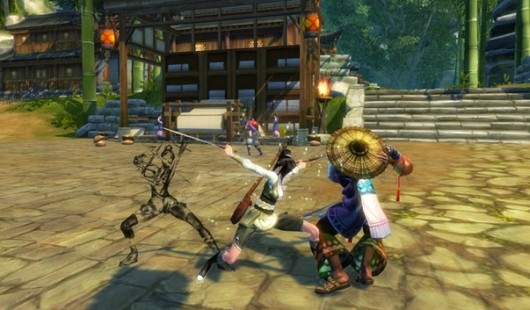 Published on July 23rd, 2014 | by admin
Swordsman Launches July 29
Currently in Open Beta, Launch Brings New Patch and New Content
(Redwood City, CA) July 22, 2014 — Perfect World Entertainment Inc., a leading publisher of widely-acclaimed free-to-play MMORPGs, is pleased to announce that Swordsman is leaving Open Beta and officially launching on July 29.
With this launch comes a new patch streamlining the player experience and bringing new player content. At launch comes the new Demon Pit event, providing a brand new experience for players to get the highest level gear in-game as they band together to defeat evil foes deep underground. For an official list of changes coming, please stay tuned here: www.arcgames.com/en/games/swordsman/news
Players can join the current Open Beta here: www.PlaySwordsman.com
Watch the Producer Walkthrough video here: youtu.be/XvtYKW0LfZU
More information on Swordsman can be found here: community.arcgames.com/en/news/swordsman
Swordsman is a free-to-play martial arts and wuxia-inspired MMORPG, set in the rich universe based on the immensely popular wuxia novels of award-winning novelist Louis Cha, who has sold over 100 million books worldwide. As a disciple of one of Swordsman's ten class-defining martial art schools, players begin their journey to master legendary fighting skills by engaging in fierce action-packed combat with members of rival schools and the powerful Ming government.
Explore the world of Swordsman through our social links: