Comics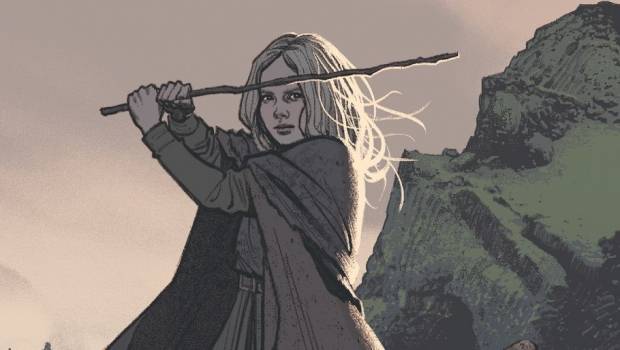 Published on June 6th, 2018 | by Dana Folkard
SWORD DAUGHTER #1 REVIEW
Summary: An emotionally charged Viking revenge saga with stunning art.
Written by Brian Wood, with art by Mack Chater, Sword Daughter is an emotionally charged Viking revenge saga about family, loss, redemption and vengeance.
The story follows a young girl called Elspeth Dagsdóttir, who has been forced to live in a convent after her entire family, save her father, was massacred by a bloodthirsty gang of Viking raiders called The Forty Swords. Her father, Dag, is broken and overwhelmed with grief after the massacre, which spurs him to abandon his young daughter as he seeks isolation and solace away from the reminders of his family. Ten years pass and he returns to the island where the tragedy occurred, reuniting with his cautious and edgy daughter in the hopes to rebuild their broken relationship and the disconnect they have as a family. After so many years apart, their relationship is strained, however, they must find a way to reconcile their differences and work together so that they may venture forth and embark on a quest of vengeance.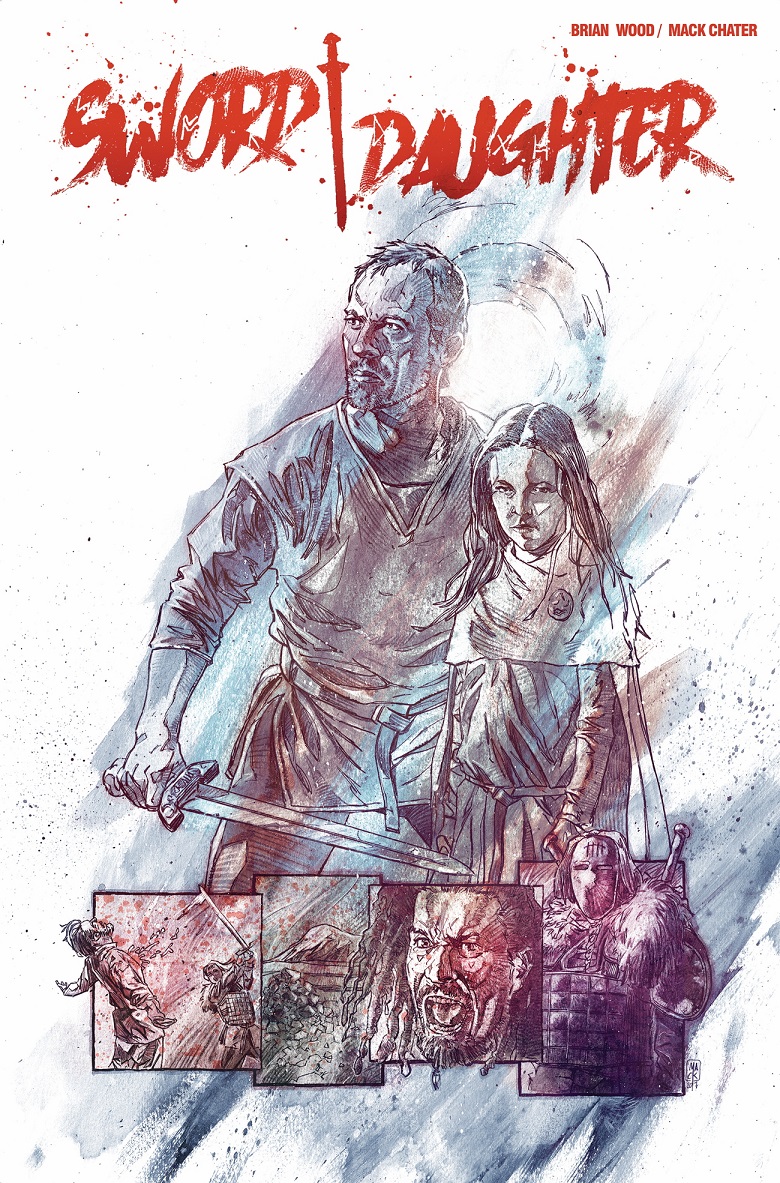 Wow, this is such a compelling and emotionally charged introduction to this tale. Elspeth's story is tragic and heartbreaking, yet she has survived, a testament to her strong willpower and character. Seeing these events unfold from a child's perspective, lends an aura of innocence and curiosity to the narrative, which contrasts nicely to the bleak and uncaring world that she is living in. Kids are amazingly resilient and adapt to most situations, and Elspeth is a great example of this. This immediately makes her character feel believable, with her reactions and motivations reflecting a genuine nature.
Ultimately, is this a character-driven story about a broken relationship between a father and daughter that needs rebuilding. The reunion between Elspeth and Dag is a prickly one, as he struggles to be a supportive and caring father after being away for so long, and she struggles to trust and forgive him. Their dynamic is strained and tense, heightened by Elspeth's cautious outlook towards people. She has clearly been affected emotionally by the death of her family and her abandonment, manifesting itself in her strange behaviour as we see her using body language, gestures and symbols to communicate.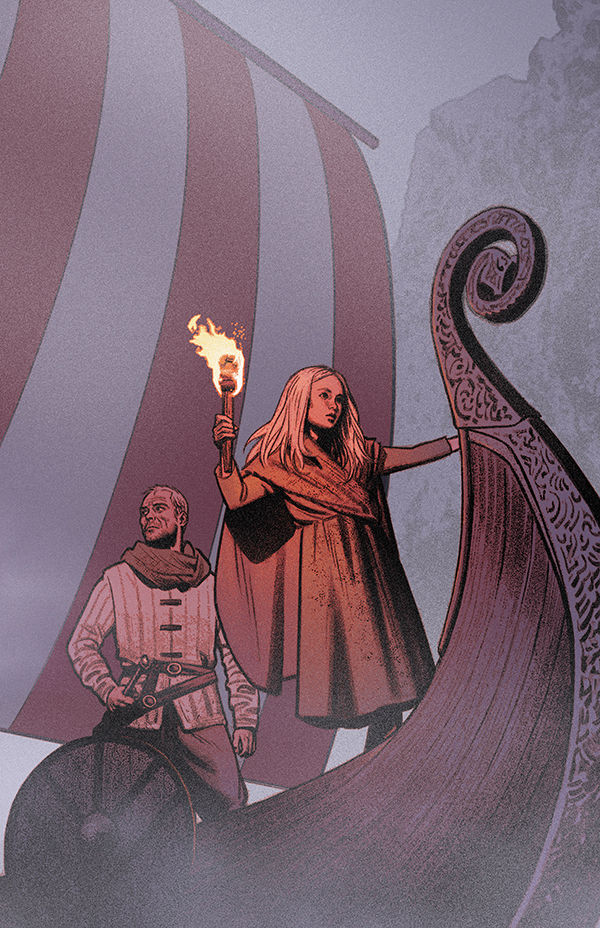 The art by Mack Chater is gorgeous and visually stunning, effortlessly capturing the striking beauty of the landscape and characters. I was especially drawn to Elspeth, finding that she possessed a sage look about her, like she is wise and knowing. I liked this about her, as I believe it reflects the hardships that she has personally experienced throughout her short life. I also found that there is a beauty in the bleakness of the landscapes and surrounding countryside, which also contrasted nicely to the detailed and busy scenes where we see more people, and the chaos and intensity of the raid. The clothing and setting is realistic and believable, giving these people a sense of history and culture, which is important when crafting a historical-based narrative. The colouring reflects the tonal shifts of the narrative, from hot and fiery colours during the violent scenes, to a cooler and more subtle palette being used for the scenes set in the present.
Overall, I thoroughly enjoyed the first issue of the story, finding it to be a highly compelling and poignant tale. Emotionally charged with gorgeous art, this story strikes me as something special and one to watch. I recommend this comic to lovers of history, Vikings, stories of redemption and good ol' fashioned storytelling.
I'm giving this issue 5 out of 5 stars!
---
COMIC DETAILS
CREATIVE TEAM: Brian Wood, Mack Chater and Jose Villarubia
PUBLISHER: Dark Horse Comics
GENRE: History/Action/Adventure
PUBLICATION DATE: June 06, 2018
REVIEWER: Dana Folkard