Games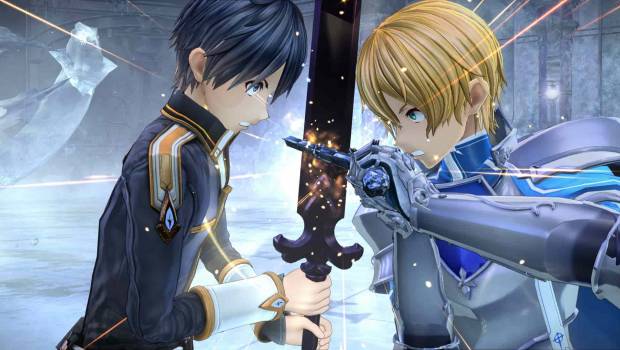 Published on November 8th, 2022 | by Adrian Gunning
SWORD ART ONLINE LAST RECOLLECTION: THE FAMOUS GAME SERIES WILL BE BACK IN 2023
Bandai Namco Europe announces today a new game in the Sword Art Online universe: SWORD ART ONLINE Last Recollection. This JRPG, bringing a new take on the original story by Reki Kawahara, will release in 2023 for PlayStation®4, PlayStation®5, Xbox Series X|S, Xbox One and STEAM®.
Taking a different path than the original Sword Art Online anime, SWORD ART ONLINE Last Recollection will follow Kirito as he prepares to face a challenge like no other: the Underworld War. The gate to the Dark Territory cracks open, ready to unleash its terror upon the Human Realm, when a mysterious Dark Knight named Dorothy flies in with a mission for Kirito and his friends. They will once again have to fight to protect this world.
Player's favourite characters from the series are back in the culmination of the Sword Art Online game series, taking an unpredictable turn from the Underworld War arc told in the anime and novel. Keeping its acclaimed JRPG style and increasing the action speed, SWORD ART ONLINE Last Recollection will ensure a smooth coordination while playing with friends.
Watch the trailer here and prepare to challenge fate in the Underworld: https://youtu.be/PRVAjjvkBQs