PS4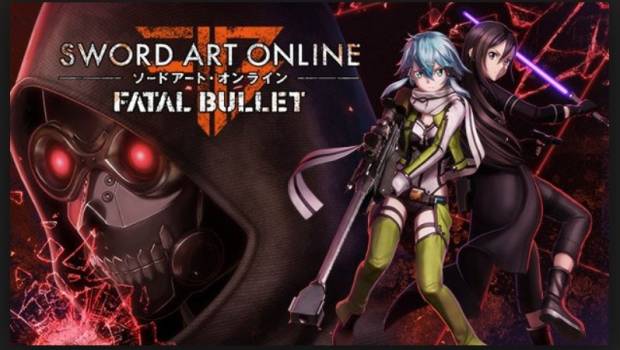 Published on March 8th, 2018 | by James Coles
Sword Art Online: Fatal Bullet Review
Summary: Uninspiring environments and generic gameplay mean that only hardcore fans of the SAO series will get the most out of Bandai Namco's latest effort.
Following on from the events of Sword Art Online: Hollow Realization, Sword Art Online: Fatal Bullet is a third-person role-playing game published by Bandai Namco and developed by Dimps.
In case you're unfamiliar with the franchise; Sword Art Online is a Japanese light novel series written by Reki Kawahara. Since April 2010, the series has produced eight manga adaptations, an anime television show and four video games.
As the fifth video game in the series, Fatal Bullet sees you log into the virtual world of Gun Gale Online which is essentially a VRMMORPG (Virtual Reality Massively Multiplayer Online Role Playing Game).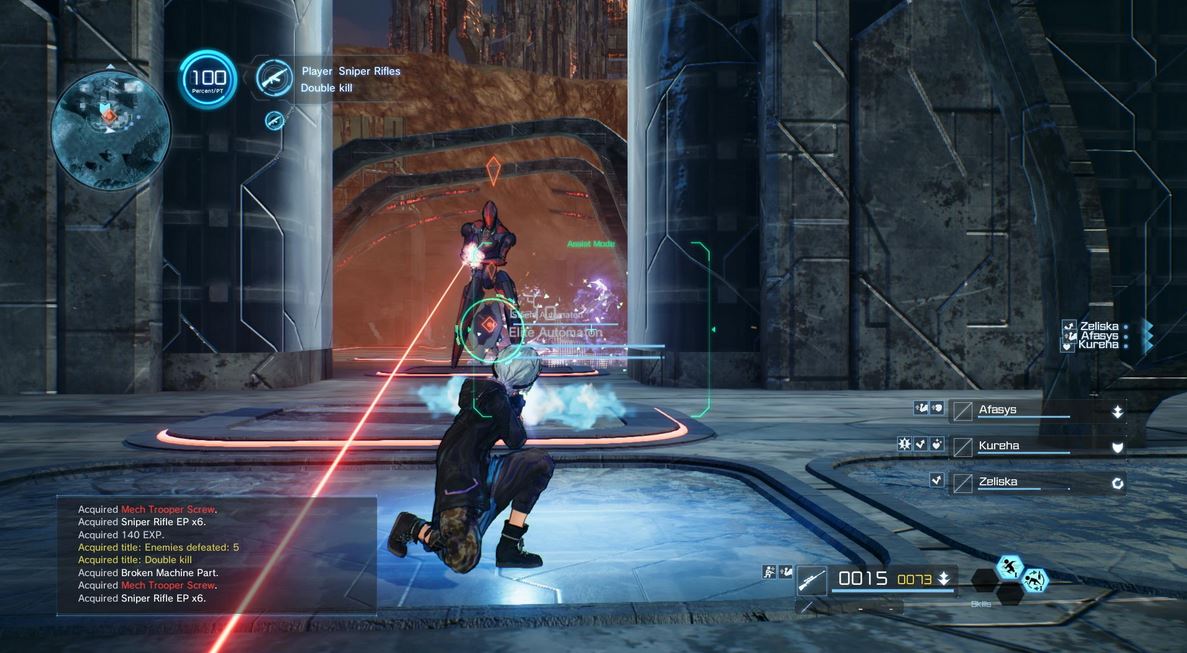 Once you've created your protagonist and learnt some of the basic gameplay mechanics, the premise sees you inadvertently uncover a special kind of AI much to the disdain of some of the world's inhabitants; including your childhood friend Kureha.
This then leads you and your newly acquired companion, ArFA-sys (Artificial Financial Adviser System), off into the wastelands to uncover unique parts that allow you access to the recently crashed colony ship, SBC Flügel.
As you loot, level up and grind your way through the story, you'll meet new and old characters from the Sword Art Online universe with the tale supposedly changing depending on your actions (more on that later).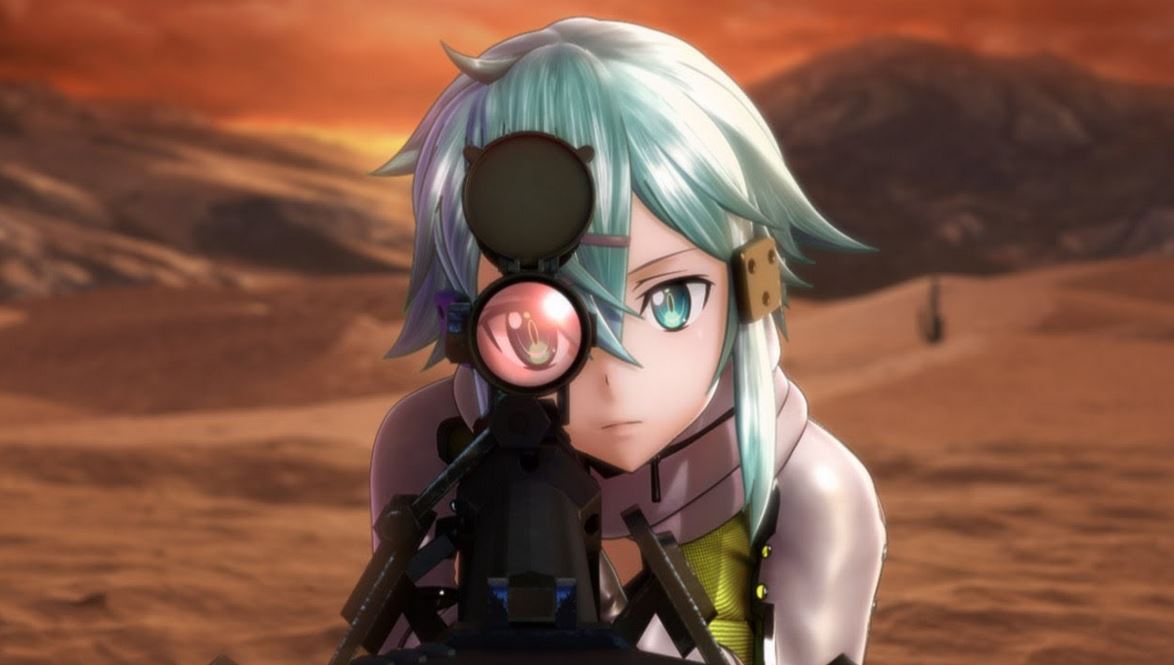 Unlike other Sword Art Online games, Fatal Bullet is a third-person shooter that offers up a variety of different weapons. Handguns, shotguns and assault rifles are all here, and unfortunately, all feel pretty generic.
While the gameplay mechanics perform passably, Fatal Bullet never really got my heart pumping. For a shooter, this poses quite a problem, especially when you're spending the majority of your time blasting enemies. That's not to say Fatal Bullet fails at the third-person shooter concept entirely; I just didn't get a great deal of joy out of the experience.
My lack of enthusiasm may be connected to the fact that in-between battles you're subjected to some coma-inducing dialogue. Indeed, the writing isn't exactly exceptional. Funnily enough, by the time it did start to get somewhat enjoyable, the game reached its conclusion.
As for online play, Fatal Bullet's multiplayer mode is pretty disappointing. Co-op missions consist of fighting different bosses with the winning team being the one that dishes out the most damage. Overall, it quickly gets boring and won't hold your attention for very long.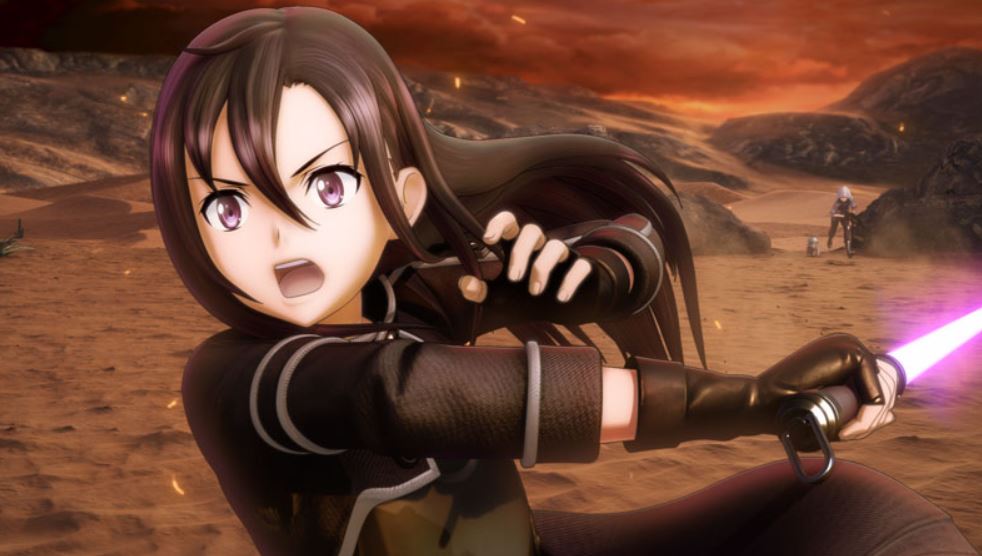 After finishing the main story, regrettably, I have no desire to re-play Fatal Bullet and feel as though I've played far better shooter-RPGs such as Fallout 4 and Borderlands. Furthermore, aside from affecting who likes you; the dialogue selections you make throughout the game don't influence the story. It's only towards the end of Fatal Bullet where your choices make any difference. Therefore, I'll also throw Mass Effect into the mix as a better option.
And although one can argue that Fatal Bullet is a different kind of game than the above mentioned; on their official website, Bandai Namco state that Fatal Bullet is an RPG that resembles a "sci-fi movie', has "versatile landscapes" and includes a story which "unfolds and changes based on the players' choices". Unfortunately, none of these statements are entirely accurate.
Ultimately, though, enthusiasts of the Sword Art Online franchise will probably enjoy Fatal Bullet; I just don't think this RPG will attract any new fans to the series.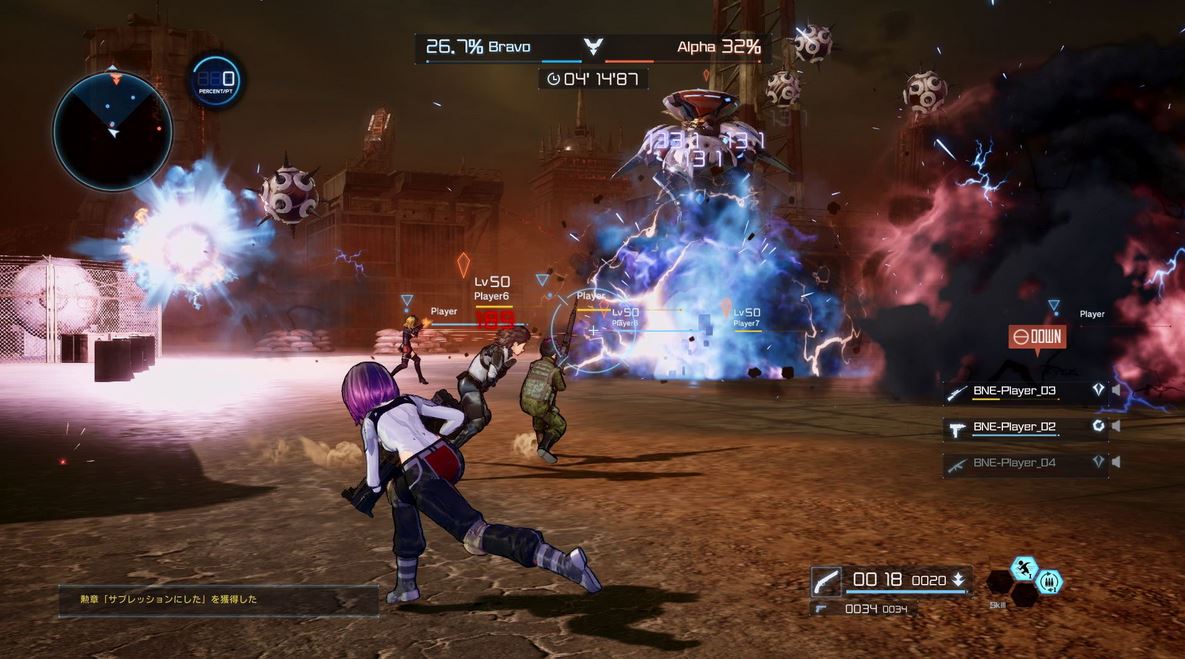 Graphics / Audio
Visually, Sword Art Online: Fatal Bullet isn't exceptional. While it's not ugly by any stretch of the imagination, it doesn't feel like a game that uses all of the Unreal Engine 4's potential. This is probably not so much to do with the graphics per se, but more to do with the environments looking rather banal.
Everything just appears too samey and since the maps are relatively meagre in size; ironically SAO's blandness vastly magnifies. There just really isn't much stimulus to go and explore this post-apocalyptic setting.
But despite the dull landscapes, the character design is adequate, with plenty of choices available when selecting you and your avatar's appearance. Furthermore, although generic, the audio is fair and what you would come to expect of games in this genre. Lastly, the voice acting is in Japanese with the option to select English subtitles.
Final Thoughts
Introducing a third-person shooter into the Sword Art Online universe means Fatal Bullet isn't your typical fantasy game. Thanks to the Unreal Engine 4; it has some polish, but uninspiring environments and generic gameplay mean that only hardcore fans of the SAO series will get the most out of Bandai Namco's latest effort.
Game Details
Primary Format – Games – Microsoft Windows, PlayStation 4 (Reviewed), Xbox One
Game Genre – Action, FPS, Arcade
Rating – M
Game Developer – Dimps
Game Publisher – Bandai Namco Entertainment
Reviewer  – James Coles