Games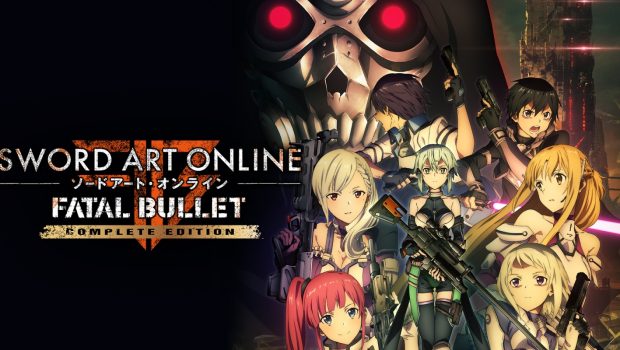 Published on August 12th, 2019 | by Admin
SWORD ART ONLINE: FATAL BULLET COMPLETE EDITION out now for Nintendo Switch
SWORD ART ONLINE: FATAL BULLET COMPLETE EDITION contains the full game, all previous DLCS, plus new expansion Dissonance Of The Nexus – featuring brand new scenarios and new characters and is available in stores now for Nintendo Switch.
Players will enter the world of Gun Gale Online, a new virtual world featuring the usage of firearms in battle, levelling up and gaining skills as they progress through the story.
For more info about the games or other SWORD ART ONLINE products, visit the official website or Facebook page. For more BANDAI NAMCO Entertainment Europe news follow us on Facebook or Twitter, or subscribe to our YouTube channel.