Comics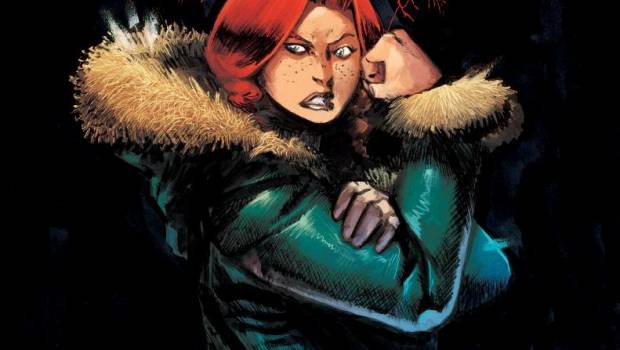 Published on April 13th, 2020 | by Sandro Falce
Sweet Heart #3 Comic Review
Summary: A big improvement on the first two chapters, the third issue of Sweet Tooth is an exciting ride with high-octane action and sweet character moments.
Set 12 years after the events of Issue 2, the middle chapter of Action Lab Comics' 5-issue horror series Sweet Heart is a ton of fun. The art from Francesco Iaquinta is still brilliant, especially in a couple tense action sequence, and Dillon Gilbertson's writing is tight and snappy.
We rejoin the main character of the second issue, Maddie, in her 20s as she helps her grandmother with the dangerous creature hunting her, as well as trying to find out more about her own monster-stalker. The moments between Maddie and her grandmother are very sweet, they still have my favourite dynamic in the book. There's a small scene where Maddie meets an old acquaintance which was also a nice moment, I'm looking forward to seeing if that goes anywhere.
One of the reasons the first two installments didn't do much for me was the writing and I'm very happy to report that it was greatly improved here. With most of the exposition out of the way, characters are free to have more personal conversations, which helps the reader connect more with them. There are a couple moments where something needs to be explained in this issue, however it feels like the book has earned it as it comes after a few important character moments.
We don't see as much of the various monsters in this chapter, but the panels where we do are still just as effective. Despite our lead now being an adult, they continue to loom over her and still feel incredibly dangerous. There are some story elements with the monsters teased in this issue that I'm not sure if I'm completely on-board for, but judging by what we see in this instalment I've got a feeling they are going to handle it well.
This is a massive improvement over the previous issues and I'm excited to see where the final two chapters go!
Sweet Heart #3 is released on the 15th of April.
Issue 3 Preview