Hardware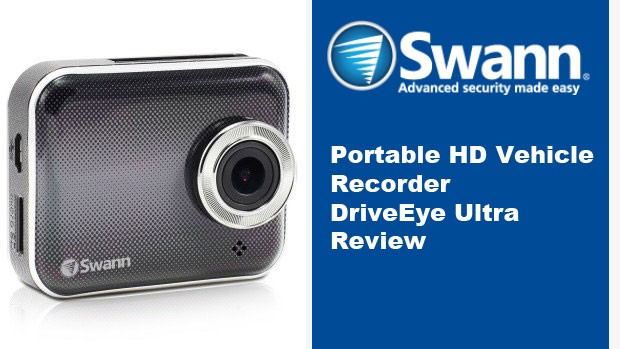 Published on July 12th, 2015 | by James Wright
Swann Portable HD Vehicle Recorder (DriveEye Ultra) Review
Summary: In conclusion, the Swann Portable HD Vehicle Recorder (DriveEye Ultra) is a decent dash cam for your car
Given the increased number of cars on the road, accidents do happen and sometimes you need video evidence to give you some additional peace of mind while driving on Australian roads, especially when it comes to insurance fraud or providing information should an accident occur or even road rage. This is where dash cams come into play and Swann have just released their latest product, the DriveEye Ultra which is a portable HD (3 megapixels) vehicle recorder which silently records whatever is happening in front of you.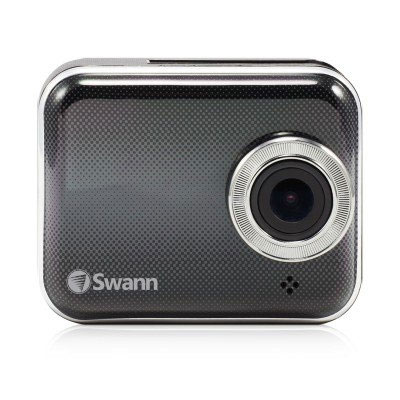 Valued at a RRP of $229.95AUD (July 2015) the DriveEye Ultra comes with a wealth of features that include a HD 3MP camera capable of FULL HD 1080p video (2304 by 1296 pixels) plus audio, WiFi Connectivity which is quite clever but more on that later plus the ability to control the device via your smartphone which requires iOS 6.0 or greater or alternatively Android 4 or higher. It even boasts collision and acceleration detection.
Furthermore, the DriveEye is also quite small and measures in at 50.5mm x 63mm x 19.5mm which definitely makes you forget that this vehicle recorder is even there. However if you need it, you have the evidence available. The unit also needs a microSD card which allows the user to record footage directly to this memory card. It would have been nice if the unit had some internal memory or included a memory card but unfortunately this is an added cost for the user.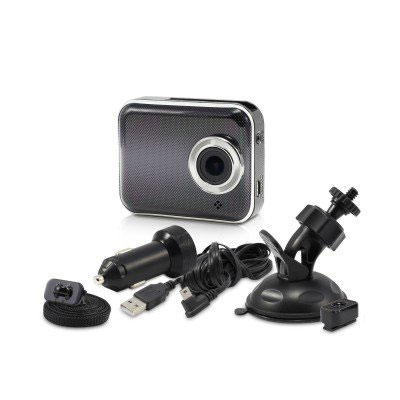 Box Contents
DriveEye Ultra Video Recorder
Car Suction Mount
Car Charger Cable 10ft / 3m
Car Charger
Tripod Mount
Wrist Strap & Mount
Operating Instructions
In terms of design, the DriveEye Ultra actually looks like a small digital camera but on the back, the user has a wide angle 2" LCD screen. On the top right hand corner, there is a microphone and just below it is the status indicator which means that the device is connected and under that is a power/menu button, record button and an emergency button. On the side of the device there is a microUSB port and a microSD Card slot plus on the other side, there is a Micro HDMI port. Overall, it's quite an unassuming looking vehicle recorder and small enough to be forgotten by the driver once installed.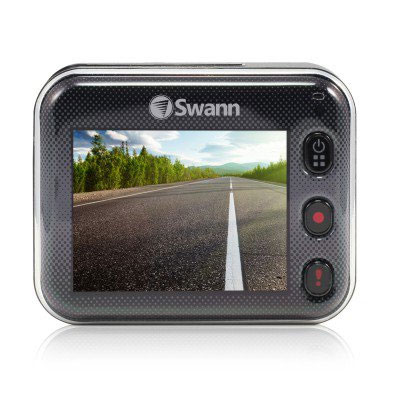 Features
Vehicle safety system protects you from fraudulent insurance claims by recording video & audio evidence
See every detail including license plates with Super HD 3 Megapixels (superior to 1080P) video & 2" color LCD screen to playback incidents
Download the free DriveEye Ultra app to control advanced features & view the camera on your Smartphone or tablet. Connect to your home Wi-Fi network & use the cloud setting to view live footage remotely, anywhere in the world
Record footage & audio to Micro SD (takes up to 64GB, not included)
Put the camera into Action Cam mode & take it anywhere with the built-in rechargeable battery
Never miss an incident, camera automatically records when engine is turned on & when motion is detected
Installation of the DriveEye Ultra is quite easy and once you install your microSD card (class 4 or higher), attach the car suction mount to the windscreen and connect it to your car's 12-volt power outlet, you're ready to go. The car suction mount is also well designed and once it has been tightened, I don't think this product would fall off in a hurry. Another clever aspect is that when your car is on, the DriveEye Ultra will also be on.
When the car is stopped, the device turns off after 10 seconds but it also asks the user if you want to continue recording which is possible due to the battery inside the unit. Navigating the unit is okay via its menu system but it is a little clunky and in extremely bright conditions, the screen is a little hard to see. However there is a record button that acts like an auto-save feature and puts your video in a protected directory.
Files can also be transferred to your computer via the included USB cable but where the DriveEye Ultra shines is via the WiFi feature. By configuring the product to your WiFi network, you can basically remotely connect to the unit via your smartphone thanks to the DriveEye Ultra App.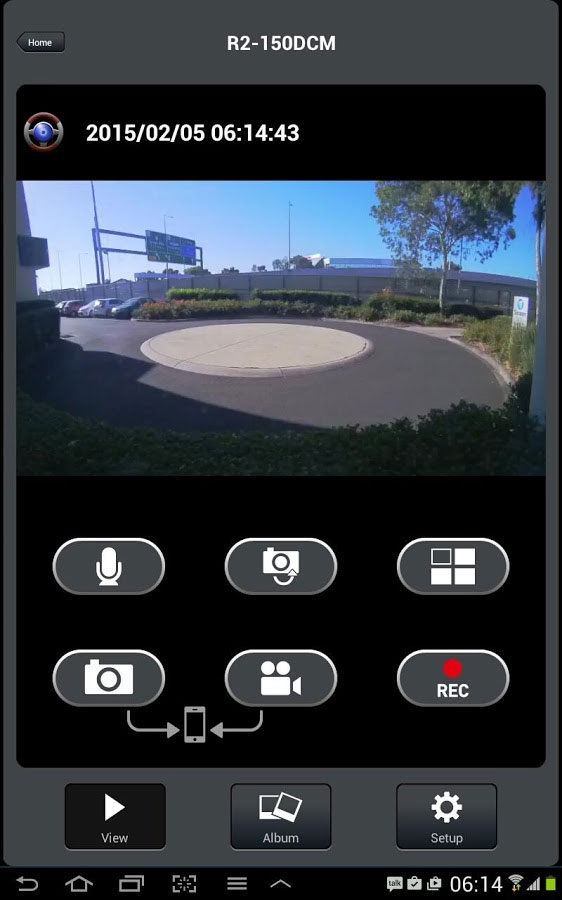 However this app gives the user full access to the unit so if you're a passenger, you can basically control the camera without touching it thanks to your smartphone which means record video, see the files from the unit, tweak the unit and even see live video. As mentioned, the camera has the ability to know if you have been in an accident thanks to the gyro sensor and there is even a motion detector as well.
In terms of footage, the unit is setup to continuously record 3 minute blocks of video and depending on your microSD card installed, you can install a considerable amount of footage on a 64GB card that is over 30 hours. Furthermore, the DriveEye Ultra records excellent video quality in both light and dark conditions which easily allows you to recognise the license plates on vehicles.
The screen also has a 160-degrees field of view which assists in using the device. Another feature of the device is that it also has a microphone that lets you record your own commentary while driving or choice cuss words. This feature can be disabled. Another way to access your footage is via the HDMI connection which allows you to plug the DriveEye Ultra to a television.
Final Thoughts?
In conclusion, the Swann Portable HD Vehicle Recorder (DriveEye Ultra) is a decent dash cam for your car and although the RRP is a little pricey by doing a Google search, you'll definitely find it cheaper!
Product Details
Company: Swans
Product: HD Vehicle Recorder
Model Number: SWADS-150DCM
Resolution: 2304 x 1296 (3 Megapixels)
Screen Display: 2.0" LCD
Lens Angle: 160 Degrees
Rechargeable Battery: 700mAh li-ion
Cost: $229.95AUD (July 2015)
Reviewer: James Wright