Hardware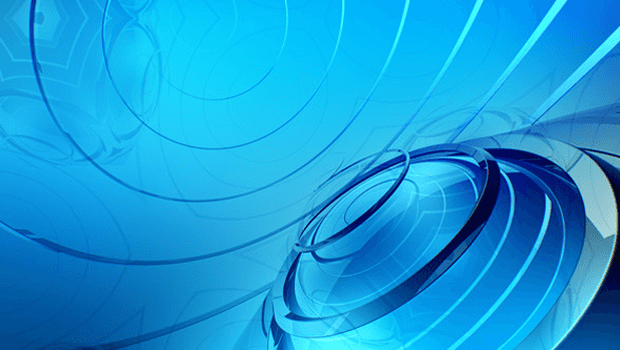 Published on January 5th, 2017 | by admin
Swann Introduces Smarter Security to Home and Business Owners to Combat Crime
New line-up of security-centric solutions features industry-first technology including 5MP and 4K camera
Sydney, Australia – January 5, 2016 – Swann, a global leader in security monitoring and global #1 brand in DIY video surveillance today announced a new portfolio of security-centric solutions ahead of the 2017 International Consumer Electronics Show (CES). Designed to provide consumers and businesses with complete peace of mind, the new lineup offers high definition (HD) solutions with 1080p, 5MP and 4Kresolutions to meet a wide range of user needs. Swann will be launching and showcasing the new line-up at CES this week, January 5-8 in Las Vegas at booth #14810, Central Hall.
"Both home owners and business owners are increasingly considering professional surveillance monitoring to deter crime and safeguard their family and property," said Jeremy Stewart VP Global Marketing at Swann. "Consumers are frequently demanding wireless security solutions and factors such as higher resolution, storage improvements and software enhancements are filtering down into the DIY security space. Our new solutions have taken this into account and are about making security smarter and enabling users to monitor their premises like never before."
A state-of-the-art wireless HD security camera
Designed for homes and businesses, the Swann Smart Security Camera (SWWHD-INTCAM) provides clear 1080p full HD video during day and night and a wide 120 degree viewing angle. Truly wire-free, the Smart Security Camera runs off a rechargeable battery and recharges using a Micro USB cable in the pack and your existing Smartphone charger, and has long 3 months battery life[1]. Being 1080p HD it can capture faces, license plates, packages and more in order to safeguard their loved ones, pets and property. The heat based PIR motion detection technology also reliably captures activity and ensures fewer false triggers occur. Users are alerted via their smartphone if motion is detected during day or night and are able to remotely check in on their home from the palm of their hand.
The Smart Security Camera connects to existing Wi-Fi networks within minutes and users can record up to 12 months of 20 second video clips (or 3,000 clips) to built-in 8GB memory, with no ongoing cloud or subscription fees. This DIY camera enables easy playback of video and audio on a Smartphone or tablet using the free SAFE by Swann app, with the ability to keep recordings of suspicious activity for sending to law enforcement.
[1] *Depending on local conditions and usage rates
Put the heat on crime
The Swann Thermal-Sensing HD Security System (SWDVK-845804) is a cutting edge and easy to use expandable surveillance system with 1080p HD video. Featuring state-of-the-art PIR motion sensors designed for security applications, the cameras have the ability to detect people, cars, large pets and other large heat-generating objects. With more accurate motion detection, users have more reliable notifications and recording. This eliminates false triggers such as wind, leaves falling, bugs and rain, therefore saving hard drive space and playback time. Ideal for monitoring homes, offices, small businesses and retail stores, the HD security system can help detect motion, catch thieves and cut the cost of crime.
The 8 Channel DVR has 4 x Thermal Sensing Motion Activated Cameras that offer 20m infrared night vision and durable construction for indoor or outdoor use. Users are also able to add 4 more Swann PRO-1080MSB, PRO-T853 (1080p) or PRO-T835 (720p) cameras for full 8 channel monitoring. Live viewing and playback are available in high definition on HDTV, LCD screen or monitor via HDMI connection or VGA port. A Quickshot™ Time Lapse feature is also available and saves time by capturing and playing back images in a sequence. The Thermal Sensing HD Security System provides surveillance in the palm of your hand with live viewing on Smartphone and tablets including iPhones, iPads and Android devices using the free HomeSafe View app.
A Thermal Sensing Motion Activated 1080p HD Camera Twin Pack (SWPRO-1080MSBPK2) will also be available which provides the latest infrared cut filter and powerful LEDs producing night vision up to 65ft / 20m. They are the perfect addition to Swann's 4575 Series HD DVR Security Systems if users need extra surveillance.
Be protected in crystal clear full HD
Security is made smarter with the Swann Super HD Security System (SWDVK-849004) which has 5 Megapixel super high definition video to see every detail crystal clear. The 8 Channel Digital Video Recorder has 4x 5MP Cameras offering 100ft/30m infrared night vision and durable construction for use indoors or outdoors. Users can also add 4 more Swann PRO-T890 bullet or PRO-T891 dome cameras for full 8 channel monitoring.
Designed to protect homes, small business or retails stores, the DIY system lets users know exactly what's happening on their premises. Users may record from 8 channels for 80 days+ onto a 2TB hard drive and have peace of mind by easily locating incident video, then transfer to external storage via USB or network. Live viewing and playback are available on smartphones and tablets via the free SwannView Plus app for iOS and Android, as well as on an HDTV and LCD screen or monitor through an HDMI or VGA connection or VGA port.
See every detail in 4K Ultra HD
Home or business owners will never miss a moment with the Swann 4K Ultra HD Security System (SWNVK-880004) which produces superior video quality on UHD 4K TVs and 1080p HD TV's and monitors. Delivering state-of-the-art digital imaging technology and smart analytics, the 4K Ultra HD system provides the ultimate peace of mind by enabling users to see crucial details from a long distance. For example, license plates, faces, colours are delivered in Ultra HD.
The 8 Channel 4K Network Video Recorder includes 4 x ultra-high definition 4K security cameras that produce breath-taking video quality using 4 times as many pixels (8.29 Megapixels) compared to regular 1080p HD (2.07 Megapixels). The cameras also provide IR cut filters for powerful night vision to 100ft/30m and a weather-resistant rating of IP66 for indoor and outdoor use.
Swann's best ever network video recording system also enables home or business owners to record continuously from 8 channels for 150 days+ onto a 4TB hard drive (expandable to 8TB). Users can then expand to their needs by adding 4x more NHD-880 bullet or NHD-881 dome 4K cameras for full 8 channel monitoring. Live viewing and playback are available on smartphones and tablets via the free SwannView Plus app for iOS and Android.
Availability
Swann's new line-up of security solutions will be available at authorised retailers globally in February 2017. RRP varies by region and market. For more information on Swann, visit www.swann.com.