Hardware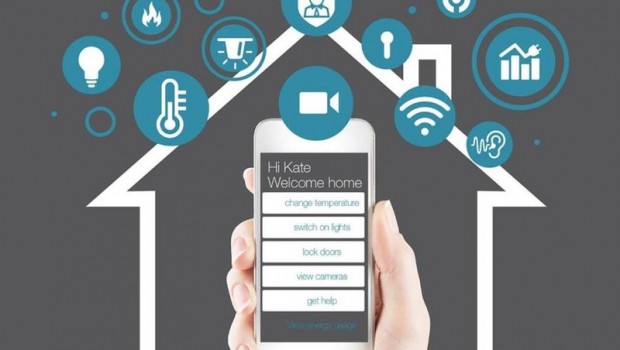 Published on July 17th, 2015 | by admin
Swann Announces All-in-One Connected Solution, SwannOne
Sydney, Australia. – July 17, 2015 – Swann, a global leader in DIY security monitoring, has announced the availability of a security-centric, smart solution called SwannOne which enables home automation and an easy way to secure and monitor your home or business from the palm of your hand.
SwannOne offers complete security and convenience with products and services combined in one solution including video monitoring, alarms, access control, lighting, temperature control, energy management, sound alerts and much more via your smartphone or tablet. The solution is powered by the SwannOne Smart Hub which incorporates the latest wireless technologies that allow you to add devices such as cameras, sensors and accessories to record and monitor what's happening in your home.
Using the SwannOne app, users can access home devices from anywhere with convenient features such as home and away modes, scheduling rules for lighting, heating and locks, as well as professional monitoring services. The connected homeowner can turn any appliance on or off with smart plugs based on the rules and schedules that they create.  For example, you can remotely turn the coffee maker on so it's ready when you wake up in the morning. There is also no need to worry if you leave the iron on as you leave for work as it can be turned off remotely. Other features such as built-in microphones will also analyse certain sounds like breaking glass, baby cries, and car alarms and alert the user.
"SwannOne is a smarter way to look at security for the home or business, and offers the user peace of mind knowing that their loved ones are safe, and their space is secure." Said Nicole Tyquin, Marketing Communications Manager – Connected Home at Swann. "We have designed a complete and affordable smart home solution driven from one app to enable users to experience convenience, security and practical features no matter what life they live."
SwannOne key features include:
24-HOUR PEACE OF MIND
Activate three default settings – home, away and night
Stream live video & remotely check in on your home or loved ones
Install sensors to pick up on movement & alert your Smartphone
REMOTE CONTROL FOR EVERYTHING
Switch plug-in appliances on & off or control your heating & cooling
Arrange temporary access to your home
Monitor your energy usage to save on power bills
EASY SELF-INSTALLATION
Wireless installation, so no need for drilling holes
Easily transportability around your home or if you move
Free 24/7 technical support available
PROFESSIONAL MONITORING
Have your home professionally monitored for that extra peace of mind
Notify emergency services including police, ambulance and fire if an issue is detected
Add flexible pay-as-you go plans to ensure your home is completely secure*
SECURE CLOUD STORAGE
Store video securely in the cloud via flexible subscription plans*
Enjoy total privacy with the latest advanced encryption technology
INTELLIGENT SOUND ALERTS
Be alerted if the sound of breaking glass windows or doors is detected (by SwannOne sensors, cameras or the Smart Hub)
Add other sounds (such as smoke & CO alarms, baby crying & more) via optional subscription plans*
Availability and pricing
SwannOne™ offers a range of starter kits designed to deliver an upgradeable path for consumers. Kits range from basic alarm solutions (Alarm Starter Kit, Video Monitoring Kit) to more comprehensive solutions that combine alarm, video monitoring, energy management and appliance control, such as the Smart Home Control Kit. Each kit is fully customisable with accessories sold separately so it can be scaled up or down to reflect the requirements of the user.
SwannOne is now available at Officeworks, JB Hi-Fi's, Harvey Norman and Dick Smith with kits starting at a RRP of $499 AUD. For more information on SwannOne, visit www.swannone.com/au.