Hardware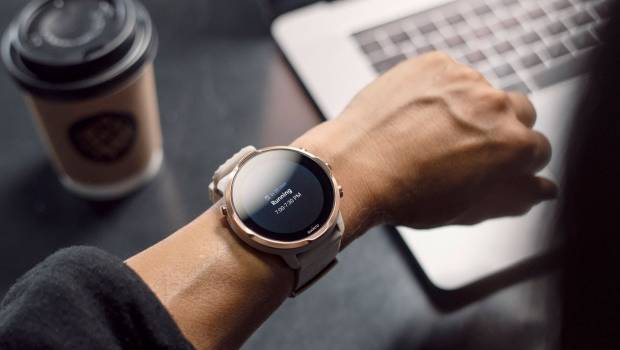 Published on October 28th, 2020 | by James Wright
Suunto 7 Review
Summary: The Suunto is a strong sports smartwatch that does both these functions well.
Suunto 7 is a versatile GPS sports watch and smart watch in one, designed to help you to get the most out of busy life and the sports you love. It's the first watch that combines Suunto's versatile sports experience and free offline outdoor maps with helpful smartwatch features from Wear OS by Google.
Suunto (pronounced Soon-toh) are a Finish company who make high-quality sporting accessories from sports watches to dive products and even compasses. One of their latest products is the Suunto 7 smartwatch that has been designed to give the wearer a healthy balance of sporting, lifestyle and useful smartwatch features that is also beautifully designed yet built to last.
Specifications
1.39-inch AMOLED display
454 x 454 pixels, 1,000 nits
50mm case
24mm quick release straps
70g
5ATM water and dust resistance
Glass fibre reinforced polyamide casing
Stainless steel bezel
1GB of RAM
4.5GB of user-accessible storage
NFC
Wi-Fi only (no LTE)
.
.
As it runs on the Google Wear OS, it allows you to access additional apps for this smartwatch but at its core, it is a sports smartwatch to help motivate and keep you fit with 70+ sport modes. Add in statistics like current heart rate, average lap time and calories burnt and the Suunto 7 definitely checks all the boxes for sports training.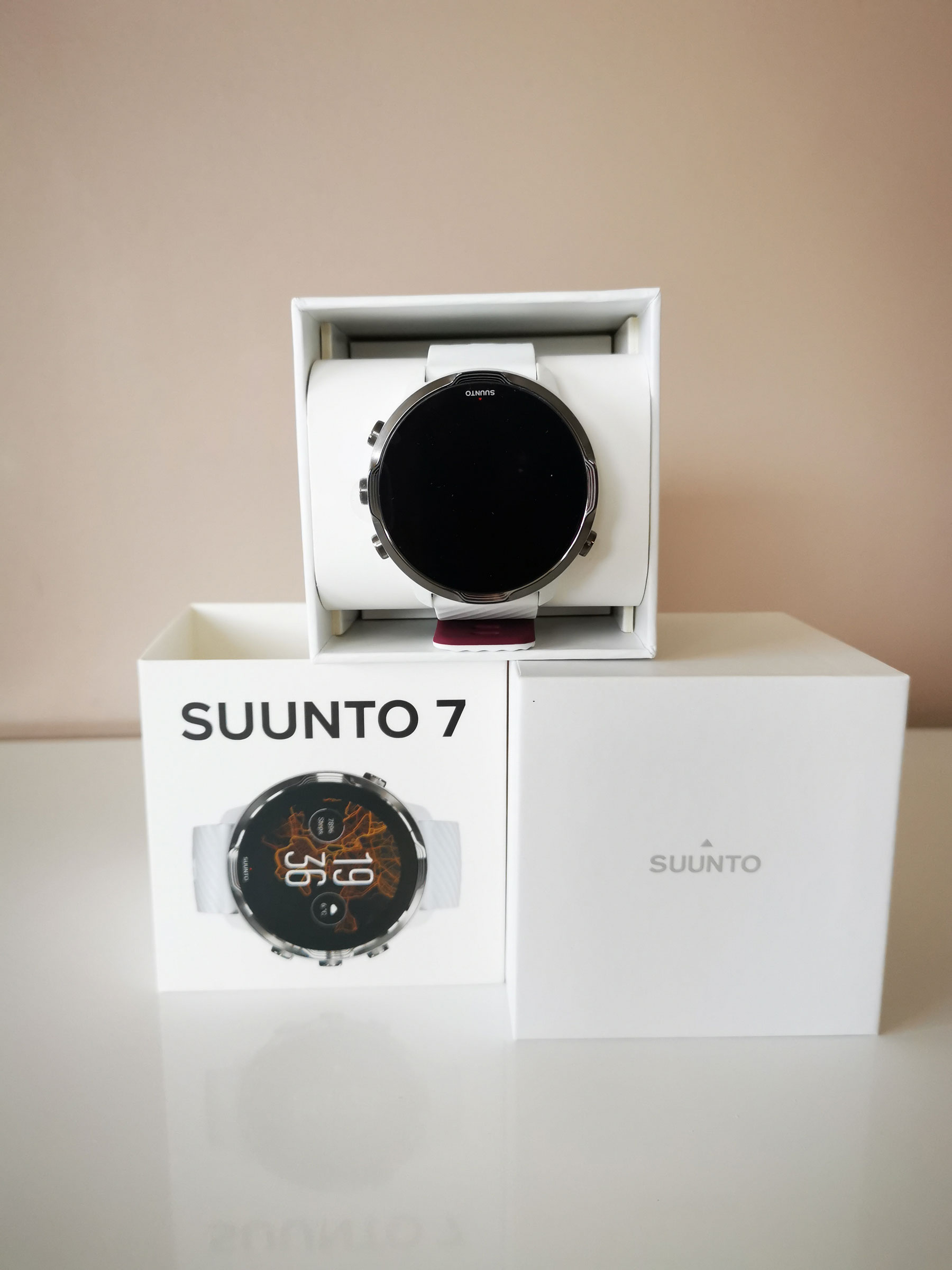 Add in GPS (including maps), 24×7 heart-rate monitoring, Google Pay, Google Assistant, music storage, including notifications and these are some of the useful tasks that the Suunto 7 can perform. With the GPS functionality, it is great for runners (or even hikers for that matter) that basically turns the watch into a guide while you're running outdoors and best of all, you don't need your phone as the watch supports offline maps.
Unboxing
.
.
Well packed from Suunto, this smartwatch is high-end in terms of its stylish aesthetics and best of all, this device is "life-proof" in that it's shock, water, dirt proof and works in the rain, mud and snow. Add in the highly durable Gorilla glass which makes it scratch resistant and as mentioned, it's built to last. Furthermore, the Suunto 7 comes in different colours that include black, black/lime, copper/graphite, rose gold/sandstone and white/burgundy which we reviewed. These colour choices really set this smartwatch apart from its competitors in terms of appearance.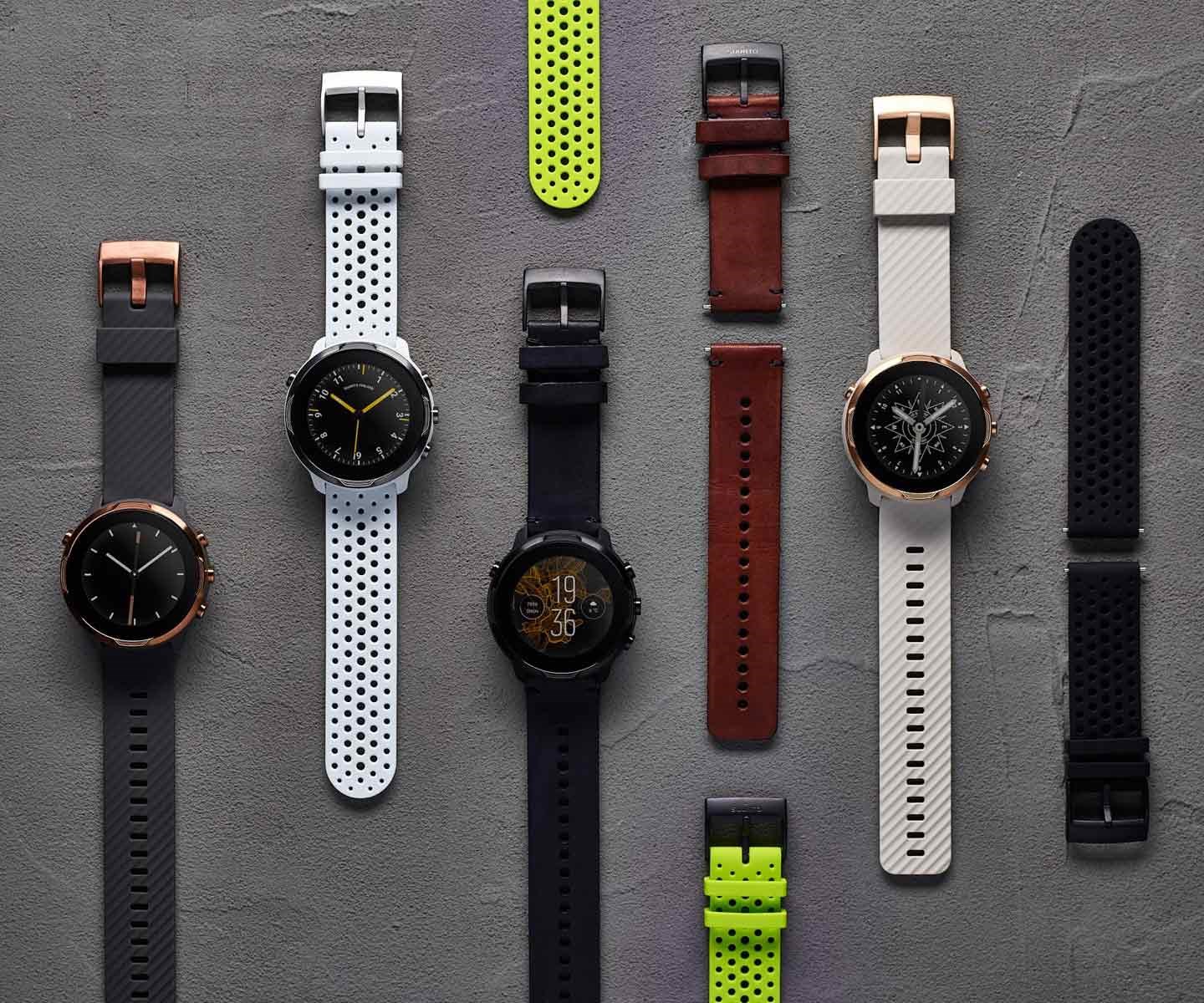 To connect this watch to your Android phone, you first need to install the Google Wear OS on your phone, followed by the Suunto app. Following this, you just follow the wizard and before you know it, your Suunto 7 is connected to your phone. While the watch can do quite a lot, the app goes deeper into your fitness and health such as setting goals, including tweaking the watch (e.g. notifications) and displaying heat maps and tracks.
App Setup & Gallery
.
.
Controlling the watch is a mixture of using the touch screen and the three buttons (one on the left and two on the right). The main menu of the Suunto 7 contains the Play Store, Google Pay, Suunto (e.g. diary), Agenda, Alarm, Contacts, Find my Phone, Fit, Fit Breathe and Flashlight. By swiping to the left (or top left button), it displays your weekly exercise statistics, fitness overview, Google Fit, Touch & hold to change Tiles (e.g. adtererding Google News Headlines or Timer). Swiping to the right gives you access to the Google Assistant, including weather, search, reminders, send a message, motivational quote for the day and settings.
.
.
The top right button gives you direct access to your diary and the bottom right button is the timer. The middle right button is to access music. Swiping up gives you access to notifications, including watch updates and swiping down is airplane mode, battery, find my phone, Google Pay, Theatre Mode (e.g. going to a movie) and finally do not disturb.
When it comes to fitness, the watch boasts over 70+ sports mode from running to hiking and even open-water swimming. Add in a very accurate heart rate monitor and it's easy for the Suunto 7 to become your go to sports companion. The map feature on the watch is also fantastic and is quite detailed that makes it perfect for both hiking and running.
While the heatmap feature is fantastic, this shows regular running tracks of other Suunto users, however in my area… I was the only one. Furthermore, to get even better sport statistics, Suunto make this product compatible with Google Fit, Endomondo and Strava that give some impressive features to the end-user.
The other features of the watch work great like Google Play which is fantastic, including being able to control your music for Spotify which is a handy yet lazy feature. Notifications work well and all in all, it's a good smart "sports" watch.
While all this smartwatch goodness is amazing, there is one caveat that is a common theme with all smartwatches and that is battery life. According to Apple, their smartwatch has an all-day battery life that last around 18-hours, however the Suunto 7 provides more than just an "all-day" battery with up to 48 hours with general smartwatch usage or up to 12-hours in GPS tracking mode.
However these stats are dependent on a number of factor but if you're exercising on a regular basis, expect a day's worth of usage. To charge, the watch comes with a proprietary charger that connects to the back of the watch and the other end into USB for power. Simple yet effective and 100 minutes will fully chary the watch.
Final Thoughts?
The Suunto 7 is well-made time-piece that gives the user access to a fully fledged smartwatch with a sturdy health and fitness platform. However the battery is a little low, especially if you exercise a lot or use the GPS. I'm also confused as to the juggling or two apps for the install but apart from that, the Suunto 7 is a standout smartwatch when comes to aesthetics and appearance.
Trailer
.
For more information, please visit https://www.suunto.com/en-au/suunto-collections/suunto-7/
Features Overview
Tracks your sports accurately
All the sports features of Suunto 7 are just one button press away. Track your exercise accurately with 70+ sports modes, GPS and wrist heart rate sensor. Easily share your results in the Suunto app or on major sport services like Strava, Endomondo and TrainingPeaks. Detailed insights will help you train smarter – pushing you closer to reaching your goals. You can also connect your headset to your phone and control music from your wrist while exercising.
And inspires you to explore.
Discover the world around you using the free offline maps with terrain details, trails and contour lines. It is easy to glance the maps at any time, and they are always one swipe away during exercise. Built-in heatmaps for 15 activities including running, swimming, and cycling show you the most popular routes so you can train where others have trained or choose to stay away from the beaten track. Local offline maps and heatmaps will be downloaded automatically when you're connected to Wifi and charging. You can also manually select the map of your preferred location to be downloaded. With offline maps you'll always find your way and know the best training routes, even when you leave your phone behind or don't have network connectivity.
Makes your everyday easier
When you're not working out, you want convenient smartwatch features from a name you can trust. Suunto 7 is powered with Wear OS by Google, making this the smartest sports watch yet. Be informed by your favorite apps, see your next meeting or to-do list, easily check calls and quickly view incoming messages from your watch. Equipped with a faster, more secure way to pay from Google Pay™, activity tracking from Google Fit™, smart help from the Google Assistant and thousands of apps on Google Play.
Availability of Google Pay and the Google Assistant varies by language and country.
And is ready for whatever adventures you decide to take on.
Suunto 7 is designed and tested in Finland with the quality that Suunto is known for. Shock, water, and dirtproof, the watch works in rain, mud, or snow. It has physical buttons so you can use it with gloves on and it's extremely bright high-resolution touch screen is protected with scratch-resistant Gorilla® Glass. Suunto 7's battery will give you a full day of smartwatch use and still have enough juice left for your daily workout. Alternatively, it can provide up to 48 hours of smartwatch use or up to 12 hours in GPS tracking mode.*
The watch gets better everyday
With wifi connectivity, software updates are automatic so your watch is always up to date and has the latest features. Extend watch functionalities with your favorite apps on Google Play and change the look of your watch with different watch faces and interchangeable straps.
And gives you benefits from our partner network.
Connect your Suunto 7 with your favorite apps to analyze your activities, find training guidance or create 3D videos of your adventures – and share to your communities.