Games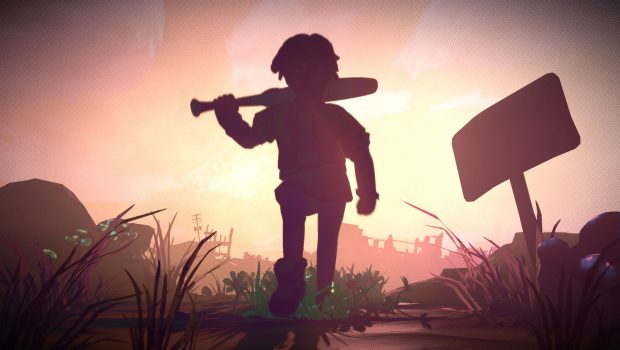 Published on March 21st, 2019 | by Admin
SURVIVE THE POST-POST-APOCALYPSE IN 3D ACTION ROGUE-LIKE, RAD™
BANDAI NAMCO Entertainment Europe and Double Fine Productions today announce RAD, a 3D action rogue-like game set in a post-post-apocalyptic world, where humanity has faced Armageddon not once, but twice.
Click here to watch the announcement trailer: https://youtu.be/oI2bthwQRsc
RAD will be available in Summer 2019 for PC, PlayStation®4 computer entertainment system, Nintendo Switch™ and Xbox One, with a limited Closed Beta* via Steam from Monday 8th April. For more information visit http://bnent.eu/RADClosedBeta
In RAD, players take on the role of a teenage protagonist who must venture into the Fallow – an ever-changing, radioactive wasteland filled with unknown and unspeakable creatures. It's here that they'll find the solution to heal the world, and transform the cracked, barren landscape into a lush source of new life. But humanity's future comes at great personal cost, as the deeper they journey into unknown lands, the more they expose themselves to gnarly toxins which bless, or curse, them with strange new mutations.
The fate of the world depends on the player, a sweet bat, and whatever new abilities they gain as the world around them ravages their body — twisting and mutating them into something far less than human, but far more powerful.
"We're excited to finally reveal RAD – and the post-post-apocalypse – to BANDAI NAMCO Entertainment fans worldwide", said Hervé Hoerdt, SVP of Digital and Marketing BANDAI NAMCO Entertainment Europe. "RAD is a fantastic addition to our growing family of games developed outside of Japan, with a unique story, interesting characters and trademark charm created by critically-acclaimed US developers DoubleFine.
"The team at Double Fine and BANDAI NAMCO have worked so hard to get RAD together, and we're so excited for our communities to jump into this wicked wasteland journey," said Lee Petty, Project Lead. "We hope fans will enjoy the game as much as we've enjoyed building it."