Games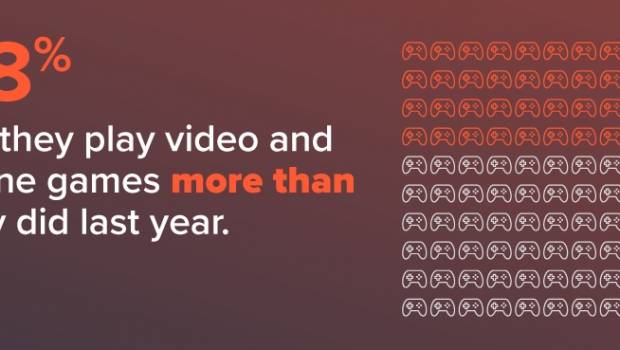 Published on December 14th, 2020 | by Adrian Gunning
Survey: 38% of Australians say they play video games more than before lockdown
As Australia goes into summer and lockdowns come to end, many Aussies may be keen to get outside or meet up with friends they couldn't see for most of the year. But Reviews.org's new survey of 1,000 Australians shows that screen time is still up for many Aussies, even post-lockdown.
Here are some of the most interesting findings from the report:
43% say they stream more this year than they did in 2019.
Most say they streamed an average of 2-3 hours of television every day last year. They say on average they stream between 3 and 4 hours of television every day this year.
38% say they play video and online games more than they did last year.
56% say they video call with family and friends more this year than they did last year.
Most Aussies say they spend between $20 and $30 per month on streaming (includes podcasts/music, TV, sports, online games, and video calls)
When asked if they kept a streaming service they signed up for during lockdown, 37% said yes.
Methodology: We surveyed 1,000 Australians about their thoughts and habits around technology usage in 2020, then analyzed the results to create this report.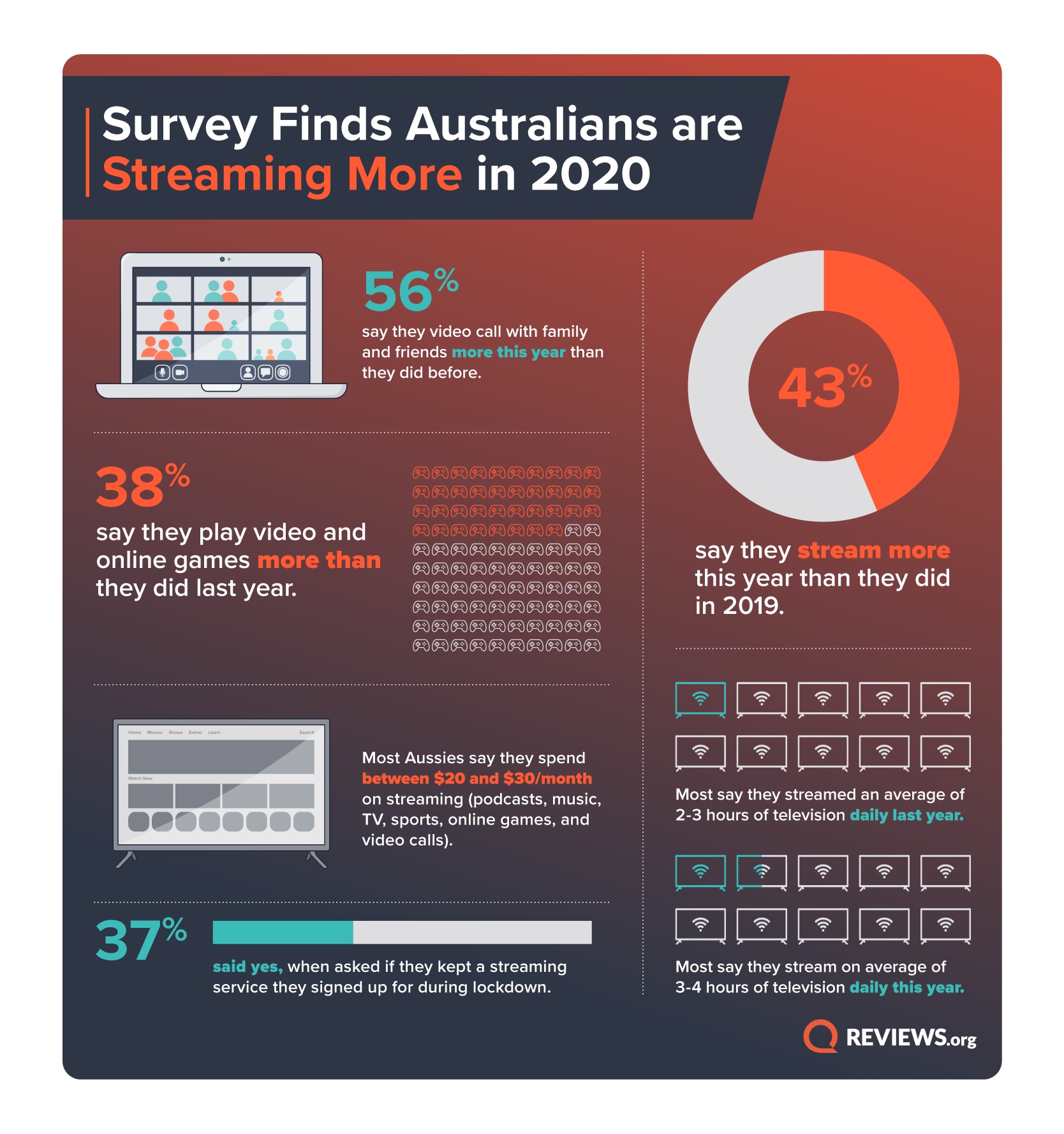 Who is Reviews.org? We test the products and services that connect your home to your life, so you can decide not only if something is "good" before you buy it, but if it's good for you. We're a team of experts that tell it like it is when it comes to connected home services and products.
You can see the full survey and results here: https://www.reviews.org/au/entertainment/streaming-since-lockdown-survey/