Comics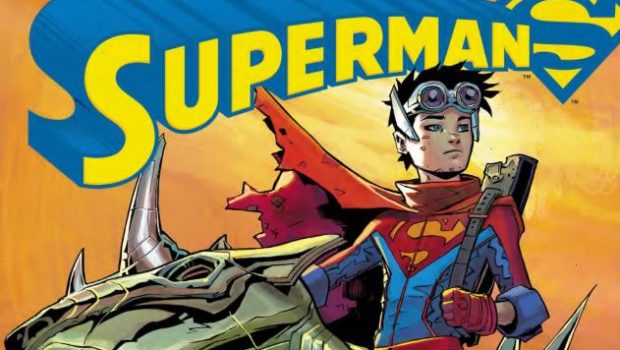 Published on November 15th, 2017 | by Andrew Bistak
Superman #35 Review
Summary: Superman #35 proves what a cold day in hell looks like!
Writers Patrick Gleason and Peter J. Tomasi continue their tour of Apokolips as 'Superdad', his family and Lex Luthor have been taken to the world of Darkseid in order for the billionaire to become their next 'god' or so we thought. Lex has other ideas when his plan goes haywire and he works with Superman in order to escape the clutches of those that now want him dead.
Meanwhile Superboy is dealing with his own problems as he escapes a group of the planet's denizens only to throw himself in danger again as he rescues a pack of dogs from the Hunger Dogs who are treating these giant canines very poorly. As a result, he becomes the pack leader of these creatures and will eventually ride them into battle near the end of the issue.
Lex also discloses to Superman that he is the prophesied one to lead Apokolips out of the darkness but before he can continue his theory, they are interrupted by the son of Darkseid, Kalibak. Captured, Kalibak hopes to send the 'sons' of Krypton into the fire pits of Apokolips but like Lex was interrupted, so is he with Granny Goodness and her deadly Furies.
Needless to chaos ensues and more importantly, Kalibak destroys the fire of Apokolips in order to prevent anyone from having his father's power. We also find out what a cold day in hell looks like before Superboy rides his giant dogs of Apokolips to the rescue.
Final Thoughts?
All in all, another fun issue from Gleason and Tomasi with the artistic team of Travis Moore, Stephen Segovia and Art Thibert as they explore what happens when the 'Super' family are stuck on a lawless Apokolips as their god Darkseid is absent.
Gallery