Comics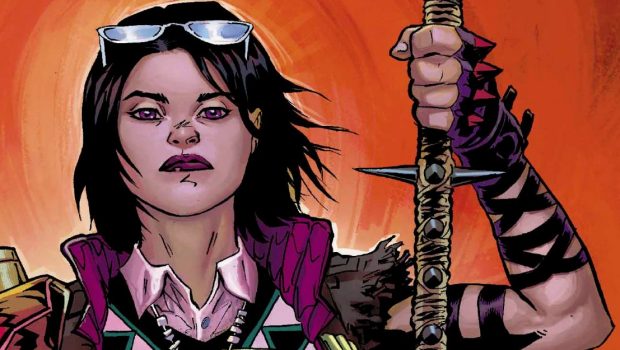 Published on November 4th, 2017 | by Andrew Bistak
Superman #34 Review (Imperius Lex)
Summary: It's a family affair with Superman, Lois, Jon and Lex on Apokolips!
Just like THE Dan Jurgens, writers Peter J. Tomasi and Patrick Gleason are on a roll with Superman and it's probably my favourite incarnation since the death and return of Superman way back in 1991 … yes, I'm that old. I digress… in the last issue, we saw Lex Luthor kidnapped by denizens of Apokolips in order to support his rise to godhood due to the absence of Darkseid. This issue nicely follows on from that issue as the Forgotten People attempt to reason with Lex in order to fulfill his (or perhaps their) destiny of godhood and helping restore an element of order to Apokolips.
Unfortunately in the last issue, Superman, Lois and their son were also taken to Apokolips and as they have been separated, they are encountering their own deadly issues on this crazy planet. Lois comes across Granny Goodness and her Furies and using her own initiative, she manages to impress them and is given the opportunity of joining this elite squad of Darkseid as she shares the heart of dredge worm with them whom she helped kill. Jon on the other hand comes across his own problems as he attempts to use his powers to escape which is where the issues… a classic comic cliffhanger!
Writers Tomasi and Gleason really capture these characters and it's so refreshing to see the definitive world of Apokolips again. Although Superman was only in a panel or two, it was great reading about Lois, Lex and Jon. Assisting with the story are artists Ed Benes, Doug Mahnke and Jack Herbert who capture these characters perfectly with excellent dynamic panels, emotions and this summer blockbuster feel.
Recommended!
Gallery