Comics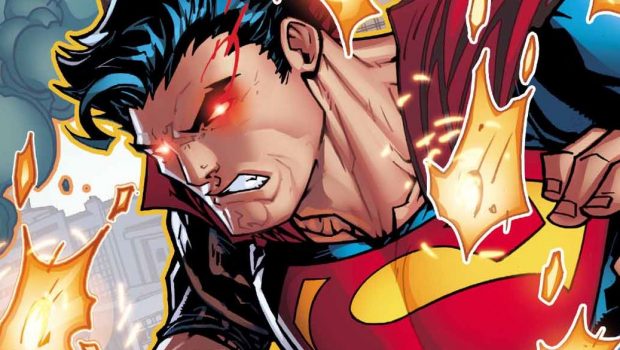 Published on October 4th, 2017 | by Andrew Bistak
Superman #32 Review (Target Deathstroke)
Summary: Superman #32 provides a nefarious mind game for Clark and Lois with an unexpected twist!
With Deathstroke about to complete his contract on Lois Lane, Superman comes to the rescue. Man vs Kryptonian? With Deathstroke goading Superman, Clark does throw the first punch, however this metahuman assassin has a few tricks up his sleeve thanks to some mysterious technology. Although Deathstroke does hold his ground, Superman gets the advantage, however the villainous assassin attacks an innocent civilian in order to get the Man of Steel off his back and escape.
Later on, Clark tries to convince Lois for him to take both her and their son Jon away in order to be safe from any further attacks from Deathstroke. Lois refuses and chooses to live life without the threat of Deathstroke. Unfortunately it doesn't take long before he attacks again, creating a diversion for Superman and finally holding a gun to the head of Lois Lane. Superman also discovers that he was being played and with Slade getting the upper hand on Clark, we discover that Amanda Wallis was the mastermind but her motiviations will remain a mystery.
Superman #32 was a fun read as writer James Bonny and artist Tyler Kirkham create a classic Man of Steel story that proves even with all his powers in the world, he is sometimes more man than super. I enjoyed the characterisation, particularly with Slade Wilson and Lois Lane who really bounced off each other. Further complementing the story was the great art by Kirkham who makes these character almost jump out of the page.
Final Thoughts?
Superman #31 and #32 were a filler but an enjoyable that did give us a breather until Imperius Lex and the New Gods return!
Check it out!
Gallery