Comics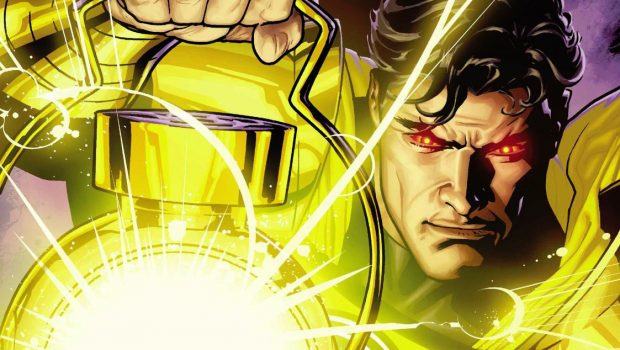 Published on August 16th, 2017 | by Andrew Bistak
Superman #29 Review
Summary: Superman is not only fighting for the world but also his soul as he takes on Parallax!
4.5
Superman vs Parallax!
The very talented Keith Champagne with pencils by Doug Mahnke bring us a story of corruption as Parallax returns to Earth and targets Superman. Writer Champagne nicely sets up the story as the seeds of fear are planted. So when a group of children go missing, Superman investigates the disappearance and when he finds them, he discovers a dark possession.
Although he gets his Kryptonian butt handed to him by two of the children, he continues searching for the answers, only to come into the lair of the fear entity itself, Parallax. So while Parallax drains the children of their very essence, Superman sacrifices himself in order to be possessed by the yellow entity which alerts the once proud and former Green Lantern, the villainous, Sinestro.
Superman #29 is classic DC at its best and writer Keith Champagne successfully throws in a few twists to keep the story refreshing and enjoyable. More importantly, it flows very well and there's some great dialogue used. Champaign also captures the essence of who Superman is, especially his sacrifice for the children.
Then you have the excellent art of Doug Mahnke who was truly born to drawn DC and I for one cannot fault this artist as he helps create an action packed story filled with drama, intrigue and a very dynamic issue. All in all, the team of Champagne and Mahnke are a force to reckoned with and create a great first issue of Superman!
Final Thoughts?
Superman #29 hits all the right notes and delivers an enjoyable issue of Superman vs Parallax. I'm really eager to see how this story pans out, especially a Parallax possessed Superman!
Talent
Written by: Keith Champagne
Art by: Doug Mahnke
Cover by: Ryan Sook
Variant cover by: Jorge Jimenez
Gallery