Events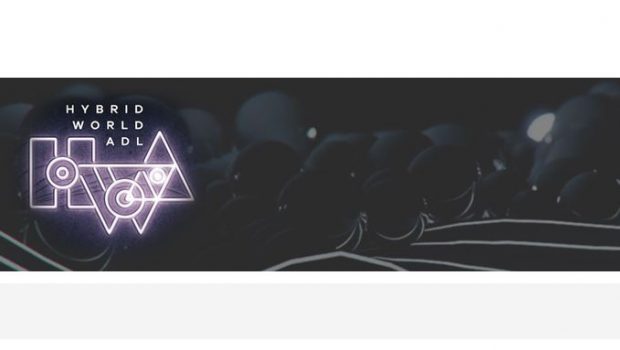 Published on July 4th, 2017 | by Admin
SUPERHUMANS AND GLOBAL THOUGHT LEADERS ANNOUNCED FOR HYBRID WORLD ADELAIDE INDUSTRY CONFERENCE
Adelaide, July 4, 2017 – Global leaders in biotechnology, space engineering and brain-computer interfaces will lead the Hybrid World Adelaide (HWA) industry conference that will be held on October 4 and 5 – the opening two days of the event at Tonsley Innovation Precinct.
Futurist and bio-hacker Andrew Hessel, cybersecurity expert Mandy Simpson, DARPA Alumni Phillip Alvelda, along with space engineer Flavia Tata Nardini and agri-digital expert Emma Weston will join LA-based digital pioneer Robert Tercek, speaking on topics across four 'digital' conference themes: augmentation, substitution, infusion and transformation.
What comes after the smartphone? How can digital technology extend human senses and capabilities? How do we protect ourselves in the cyber world?
These are the questions that will be tackled by industry experts at the inaugural HWA Conference this October. The Conference will be held at the TAFE SA building at Tonsley. TAFE SA is a Major Partner of Hybrid World Adelaide.
Robert Tercek, creative director of HWA industry events, has unveiled the international cohort of presenters who will delve into the hotbed issues business and industries are grappling with as advanced technologies take over.
"There's a massive change happening right in front of us," said Robert Tercek, author of the award-winning Vaporized: Solid Strategies for Success in a Dematerialized World.
"Digital technology has begun to infuse the world around us, and this process is going to reinvent the way the whole world works.
"The speakers we've invited to Hybrid World Adelaide will bring together revolutionary leaders to discuss cutting edge ideas and opportunities that will shape the future of South Australia, and the world."
Robert Tercek has been called a technological provocateur, offering engaging analysis of the future and a practical blueprint for success that no business leader, from the Fortune 500 CEO to the small startup owner, can afford to ignore.
The public program for Hybrid World Adelaide (October 4-8), announced from July, will transform Adelaide into a digital playground offering immersive, hands-on experiences for all ages.
For more information and to purchase tickets for the industry event visit hybridworldadelaide.org. Early bird prices are available for the first 50 delegates.