Blu-ray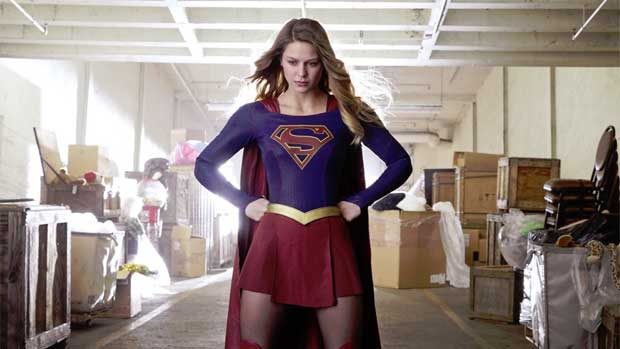 Published on July 25th, 2016 | by admin
SUPERGIRL SEASON ONE BLOOPERS
To celebrate the release of Supergirl the Complete First Season this week starring the awesome Melissa Benoist as Supergirl, we've got two very amusing video bloopers to share with you!
Video Blooper 1
Video Blooper 2
ABOUT SUPERGIRL
Born on the doomed planet Krypton, Kara Zor-El escaped at the same time as her cousin, Superman, but didn't arrive on Earth until years later after being lost. Raised by her adopted family, the Danvers, Kara grew up in the shadow of her foster sister, Alex, and learned to hide the phenomenal powers she shares with her famous cousin.
Years later, at age 24, Kara has spent so many years trying to fit in that she forgot to ever stand out. All that changes when she decides to embrace her superhuman abilities and become the hero she was always destined to be. With the help of Daily Planet photographer James Olsen, her bioengineer sister Alex, and the Department of Extra-Normal Operations (DEO), Kara takes to the skies to protect her world.
SUPERGIRL (Season One) is available on DVD and Blu-ray July 27.