Blu-ray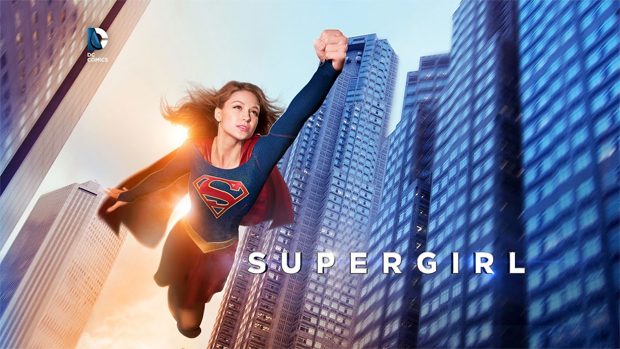 Published on July 24th, 2016 | by Tony Smith
Supergirl the Complete First Season Blu-ray Review
Summary: Supergirl the Complete First Season is easily one of the best superhero series on TV!
Warner Bros have had a rocky road when it comes to their superhero characters and although the Christopher Nolan Batman franchise epitomised this character, their other attempts at films like Green Lantern and Batman v Superman: Dawn of Justice met with criticism. Sometimes 'dark' does not always work, particularly when it comes to superheroes and if you want an example at this, check out the Marvel Universe of superheroes.
However for their TV series (Arrow, Flash, Legends of Tomorrow), they've successfully captured the spirit of these characters and the comic universe where they came from and thankfully Superman's cousin Kara Zor-El (aka Kara Davers) is also part of this success thanks to the excellent TV series Supergirl that stars Melissa Benoist as this intelligent and beautiful Kryptonian. Given that, the entire casting for Supergirl is perfect!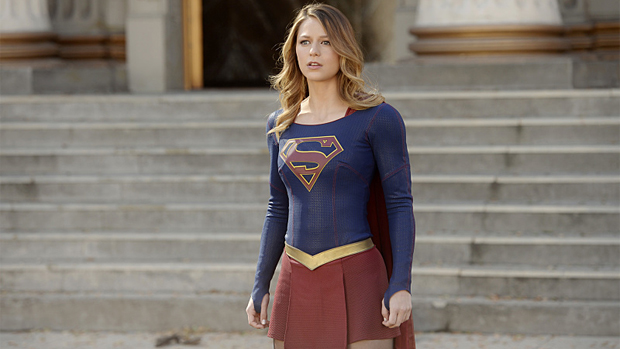 The series is also created by Ali Adler, Greg Berlanti and Andrew Kreisberg who are no strangers to the world of superheroes and compared to the entire DC Comics TV line-up, Supergirl is easily my favourite as it doesn't try to be too dark but rather, uplifting and enjoyable.
Also joining Benoist as Supergirl is Mechad Brooks (Jimmy Olsen), David Harewood (Hank Henshaw or the 'Martian Manhunter' known as J'onn J'onzz), Chyler Leigh (Kara's adopted sister Alex Danvers), Jeremy Jordan (Kara's sidekick) and also Calista Flockhart who plays Cat Grant, the owner of CatCo Worldwide Media (think a modern version of the Daily Planet). Sure, some of the actors camp it up for the TV series but this campiness actually works well with the characters and the story and once again, continue with the light-hearted nature of the series.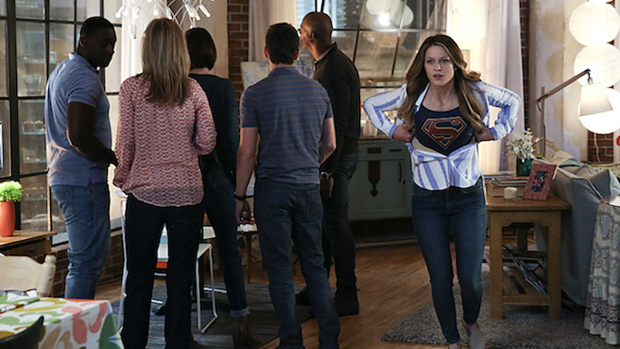 Given that, there are some darker moments in the series but overall and compared to The Flash, Arrow, Legends of Tommorrow, Supergirl is a much more colourful and hopeful story. The series even boasts Helen Slater (who played the original Supergirl in the 1984 movie) as Eliza Danvers as Kara's adoptive mother plus Dean Cain as her father who played Superman in the classic 1993 TV series, Lois & Clark. This is also what I enjoy about Supergirl is all the cameos and whether that's from film or the world of DC Comics itself, the creators really cram in quite a few people into the series, many as Easter Eggs.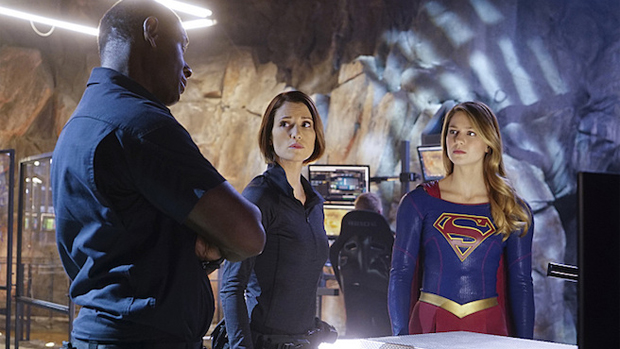 Although each episode has a 'villain', the overarching villain is Laura Benanti as Alura Zor-El who plays the evil twin sister of Kara's mother. Having additional Kryptonians in the show does increase the jeopardy for our heroine and some of these episodes are considerably darker. Then you have billionaire Maxwell Lord (Peter Facinelli) who is not evil perse but wants the best for the world which of course causes conflict. Once again, some great villains for Supergirl.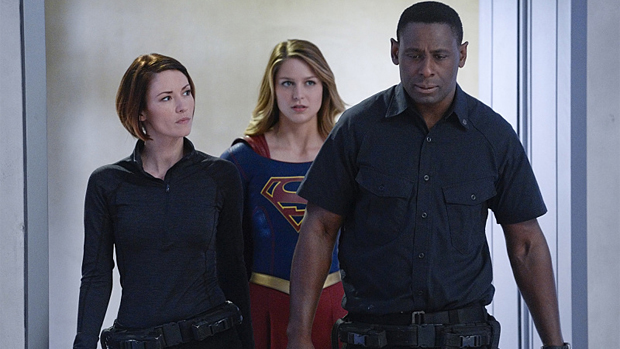 Kara's supporting cast include an African American Jimmy Olsen who also provides a love interest for Supergirl plus their geeky tech-head sidekick Winn Schott who together attempt to protect the fictitious National City. Then you have Kara's sister Alex who works for the DEO (Department of Extra-Normal Operations) that is run by Hank Henshaw, an alien known as J'onn J'onzz disguised as a human in order to protect the world from alien threats. The character of Henshaw also has a great history.
Interestingly, Superman is mentioned in the series but unfortunately no appearances to date. He actually makes an appearance in Season 2 of Supergirl but the coolest crossover in any TV series was when Grant Gustin from The Flash starred in one episode which had fanboys and fangirls gushing from the coolness factor. With 20 episodes in this collection and with the fate of a second season hanging in the balance, Supergirl does end with a slight cliffhanger and although CBS won't continue with the series, it was picked up by CW who also create The Flash, Arrow and Legends of Tomorrow, so Supergirl is in good hands for at least another season.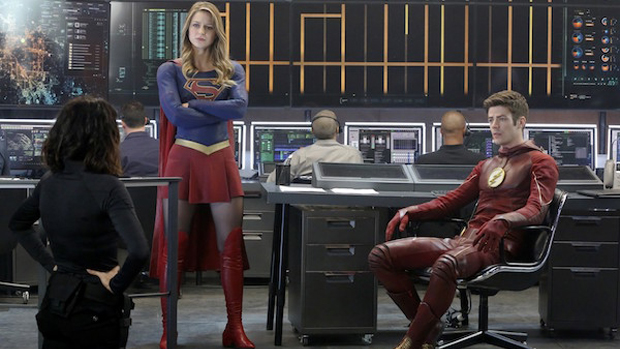 Episode Listing
Pilot
Stronger Together
Fight or Flight
Livewire
How Does She Do It?
Red Faced
Human for a Day
Hostile Takeover
Blood Bonds
Childish Things
Strange Visitor from
Bizarro
For the Girl Who Has
Truth, Justice and t
Solitude
Falling
Manhunter
Worlds Finest
Myriad
Better Angels
Video, Audio & Special Features
Supergirl on Blu-ray boasts some exceptional video and audio quality that really highlights the colourful costumes, villains and heroes of this universe. For special features, we get a handful of deleted scenes plus a couple of fun documentaries about J'onn J'onzz and Supergirl. All in all, it's a great release from Roadshow Warner.
Special Features:
Deleted Scenes
Supergirl 2015 Comic Con Panel
The Man From Mars About
A World Left Behind Krypton
Final Thoughts?
Supergirl is a proof that superheroes don't need to be dark and moody and this TV series captures the spirit and core of this character that thanks to its creators successfully transforms the comic into a very enjoyable, clichéd and action packed live-action series with lots of world building and character development!
Blu-ray Details
A new hero will rise.
Meet Kara Danvers, aka Kara Zor-Ei, who escaped the doomed planet Krpton at age 12 and was raised by her foster family, the Danverses, on Earth. There, she learned to conceal her superpowers and keep her identity a secret. Years later, Kara lives in National City working for fierce taskmaster Cat Grant alongside her friends, IT technician Winslow "Winn" Schott and photographer James Olsen. But Kara's days of keeping her talents a secret are over when Hank Henshaw, head of a super-secret agency where Kara's older sister, Alex, works, enlists her to help them protect the world from sinister threats. Though Kara struggles to balance her extraodinary skills with her human emotions, her heart soars when she takes to the skies as the DC Comics character Supergirl in all 20 super-charged, super-adventurous episodes!
Actors – Melissa Benoist, Calista Flockhart, Chyler Leigh, Mehcad Brooks, David Harewood, Jeremy Jordan
Film Genre – TV Drama
Label – Roadshow
Audio – English (DTS-HD 5.1)
Subtitles – English
Running Time – 877
Aspect Ratio – 1.78:1
Region Coding – B (Blu-Ray)
TV Standard – PAL
Rating – M
Consumer Advice Line – Mature themes and violence
Year of Release – 2015
Primary Format – Movies/TV – Blu-Ray