PS4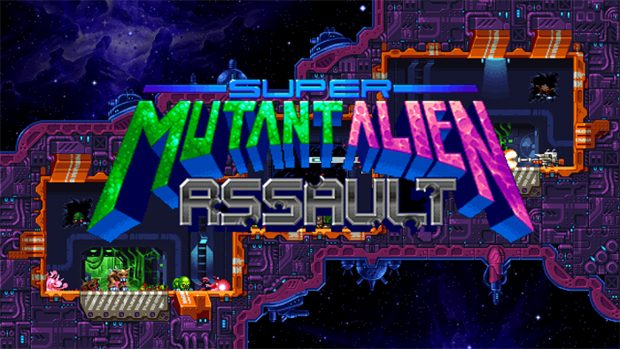 Published on July 22nd, 2016 | by James Coles
Super Mutant Alien Assault PS4 Review
Summary: Although it's short and unspectacular, Super Mutant Alien Assult is a fun arcade platform shooter that is worth a visit.
Arcade platform shooter Super Mutant Alien Assault sees Earth under attack by, you guessed it, Super Mutants! The only way to save humanity requires you to take control of some hapless security droids and blast the alien invaders back into space through 12 action-packed levels.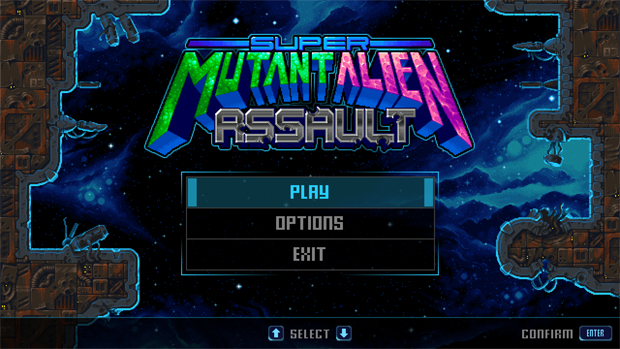 SMAA includes two game modes – single run and endless run (both are playable in either single or two player co-op). The single run will keep you busy for around 20-40 minutes (from level 1-12) and endless run will keep you going until your health runs out.
While shooting the hordes of aliens attacking you from various directions, you will notice vending machines where you can arm yourself with new weapons, explosives, defence abilities, and perks. For the most part, the weapons on offer aren't anything you haven't seen before (pulse rifles and the like) and the perks are abilities such as quick dashing to avoid oncoming threats.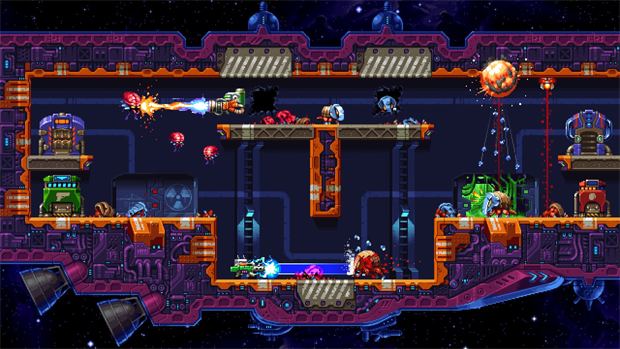 Now, as I was vaporising multiple aliens in the earlier stages of the game, SMAA didn't exactly get my heart pumping. However, it didn't take long for it to grow on me. In fact, written on the game's official website are the words "Inspired by Super Crate Box" and this description seemed quite apt once I got through the tutorials and began unlocking new weapons and powerups.
That said, SMAA doesn't offer anything new to the shoot 'em up genre but it is fun to play and very addictive. Sure, it's not video gaming crack (Tetris was and still is my poison), however, I found it damn-near impossible not to enjoy this frantic indie platformer.
Graphics / Audio
Notably, one aspect of SMAA that makes it difficult to put down is the accompanying dubstep soundtrack. Now, I'm not a fan of dubstep – it's certainly not the style of music I would listen to by choice – but it complements the gameplay exceedingly well. Both are fast paced, a little incoherent yet suit each other when put together. Visually, SMAA is what you'd expect from a 2D pixelated platformer – it's not amazing to look at but the colour pallets are quite striking.
Final Thoughts?
Overall, I enjoyed Super Mutant Alien Assault. Although it's short and unspectacular, it's still a fun arcade platform shooter that is worth a visit.