Games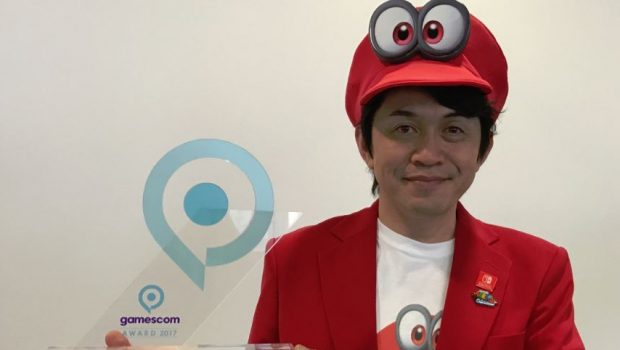 Published on August 28th, 2017 | by Admin
SUPER MARIO ODYSSEY FOR NINTENDO SWITCH RECEIVES FIVE AWARDS AT GAMESCOM 2017, INCLUDING "BEST OF GAMESCOM"
Samus Aran's upcoming adventure Metroid: Samus Returns on Nintendo 3DS also honoured
28th August 2017 – Mario's upcoming Nintendo Switch adventure Super Mario Odyssey has been honoured with five awards at last week's Gamescom show in Cologne, Germany, including the overall "Best of Gamescom" prize as selected by the jury.
The game, which comes to Nintendo Switch on 27th October, won the following awards:
Best of Gamescom
"Most Wanted" Consumer Award
Best Action Game
Best Family Game
Best Nintendo Switch Game
At Gamescom, Super Mario Odyssey producer Yoshiaki Koizumi presented the first gameplay of a new European-inspired Kingdom, and the session is now available to watch online on Nintendo UK's YouTube channel: Super Mario Odyssey – Luncheon Kingdom showcase with Yoshiaki Koizumi*.
In addition, Metroid: Samus Returns was also named the best mobile/handheld game. Samus Aran's next adventure comes to Nintendo 3DS on 16th September, and producer Yoshio Sakamoto and Jose Luis Márquez, Creative Director from developer MercurySteam. delivered new gameplay details on-stage at Gamescom on Thursday. The full presentation is now available to view on Nintendo UK's YouTube channel: Metroid: Samus Returns – Developer showcase with Yoshio Sakamoto & José Luis Márquez*.
To see all the Nintendo news from Gamescom, be sure to visit the Nintendo of Europe Gamescom 2017 website*.
Linked videos: