Events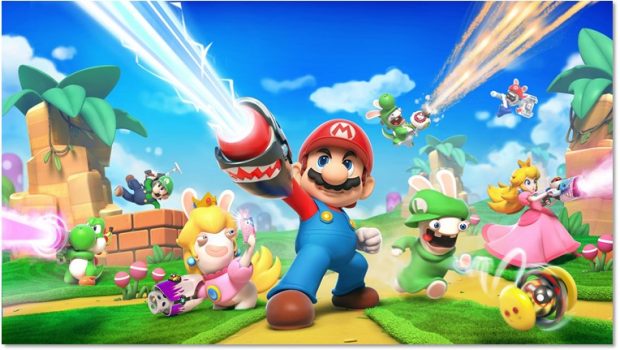 Published on August 3rd, 2017 | by Admin
SUPER MARIO ODYSSEY – HANDS ON AT EB EXPO 2017
Super Mario fans attending this year's EB Expo have the opportunity to be the first people in Australia to get hands on with Super Mario Odyssey.
EB Expo will be held Saturday 7th to Sunday 8th October at the Gold Coast Convention and Exhibition Centre. Tickets are available instore at EB Games and Zing Pop Culture or online from Ticketek and www.ebexpo.com.au.
https://ebgames.com.au/nintendo-switch-217628-Super-Mario-Odyssey-Switch
https://www.youtube.com/watch?v=wGQHQc_3ycE
About Super Mario Odyssey
Join Mario on a massive, globe-trotting 3D adventure and use his incredible new abilities to collect Moons so you can power up your airship, the Odyssey, and rescue Princess Peach from Bowser's wedding plans! This sandbox-style 3D Mario adventure—the first since 1996's beloved Super Mario 64 and 2002's Nintendo GameCube classic Super Mario Sunshine—is packed with secrets and surprises, and with Mario's new moves like cap throw, cap jump, and capture, you'll have fun and exciting gameplay experiences unlike anything you've enjoyed in a Mario game before. Get ready to be whisked away to strange and amazing places far from the Mushroom Kingdom!
WINNER: Best of Show
— Game Critics Awards Best of E3 2017
WINNER: Best Console Game
— Game Critics Awards Best of E3 2017
WINNER: Best Action/Adventure Game
— Game Critics Awards Best of E3 2017