Switch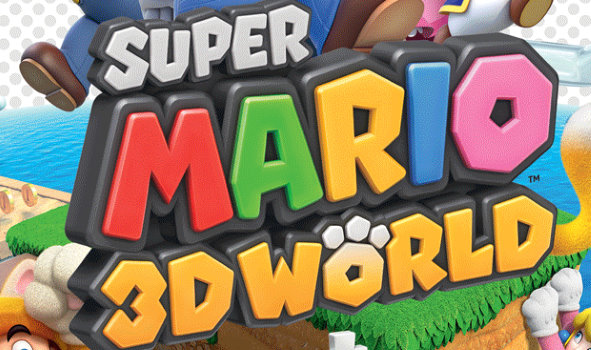 Published on February 11th, 2021 | by Chris O'Connor
Super Mario 3D World + Bowser's Fury Switch Review
Summary: Revisit some classic Mario gaming with some added elements to bring it some new life.
I'm an off again on again Nintendo gamer, mostly I've played at friends or families houses. For Christmas our family got a Nintendo Switch (my son particularly was keen to get one) and though I had played some Mario 64 before, my experience with the moustachioed hero was somewhat limited. But then the chance to play Super Mario 3D World + Bowser's Fury came up and I knew I would be very popular with my son and that there was a good chance I'd be in for a lot of fun. I was correct on both counts.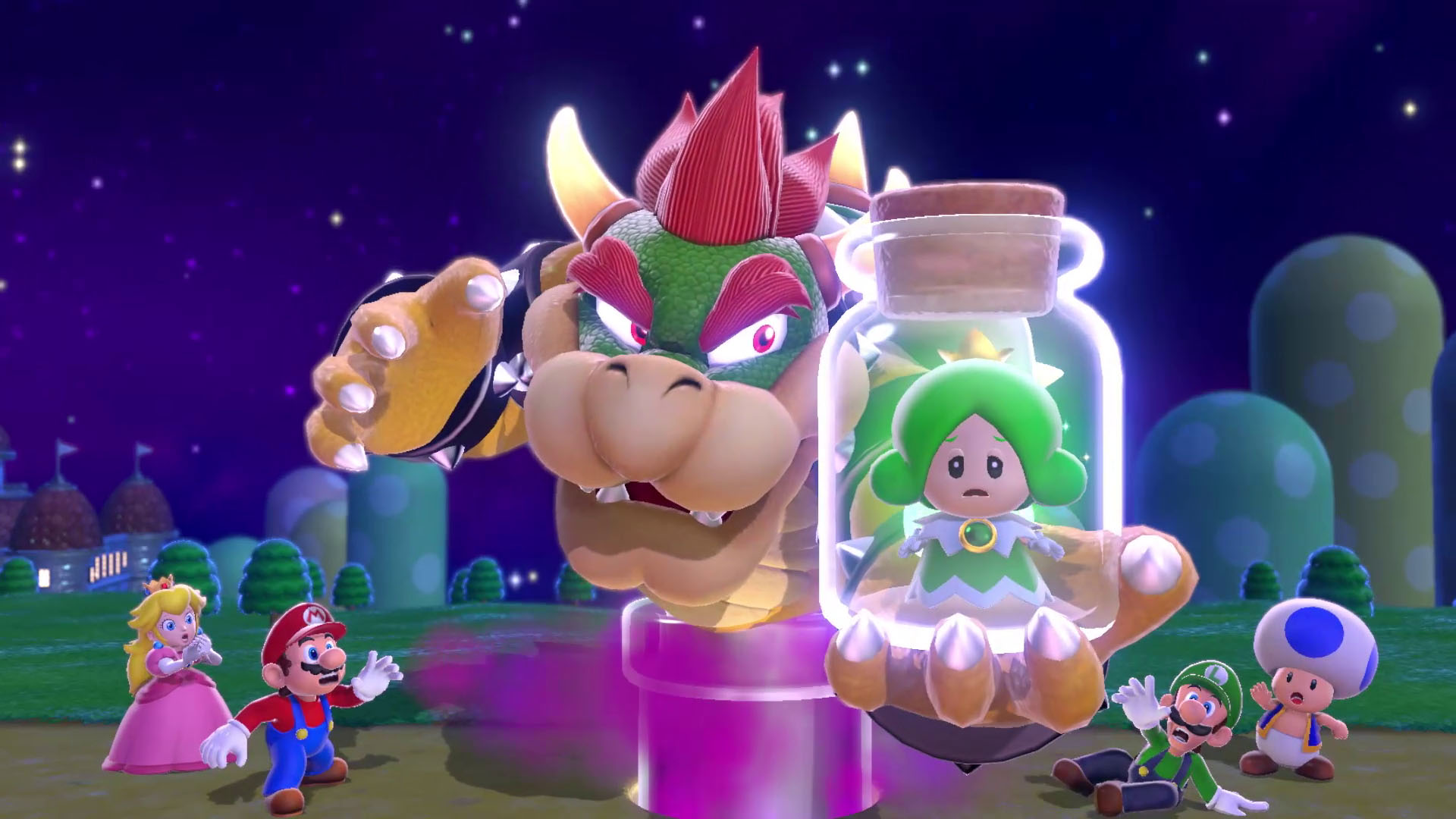 For those who are familiar, this release is actually previously released games but given an update. The original was for the Wii U and came out in 2013 so things have come along a reasonable bit in gaming and as my wife said of the visuals "they're nice and smooth, detailed." I also have to say here that one of the possibly lesser talked about differences between Nintendo, Sony Playstation and X Box is that the Nintendo (Switch at least) comes with two player capability out of the box without needing to buy any extra controllers and that shouldn't be underappreciated. Super Mario 3D World + Bowser's Fury is certainly fun as a single player game… but add a friend or family member and not only are you able to complete certain challenges that are otherwise harder (or more or less impossible) but you can have a lot more fun, racing each other to the flag… throwing each other around the world… this can lead to untimely loss of life I admit… but it can be a lot of fun all the same.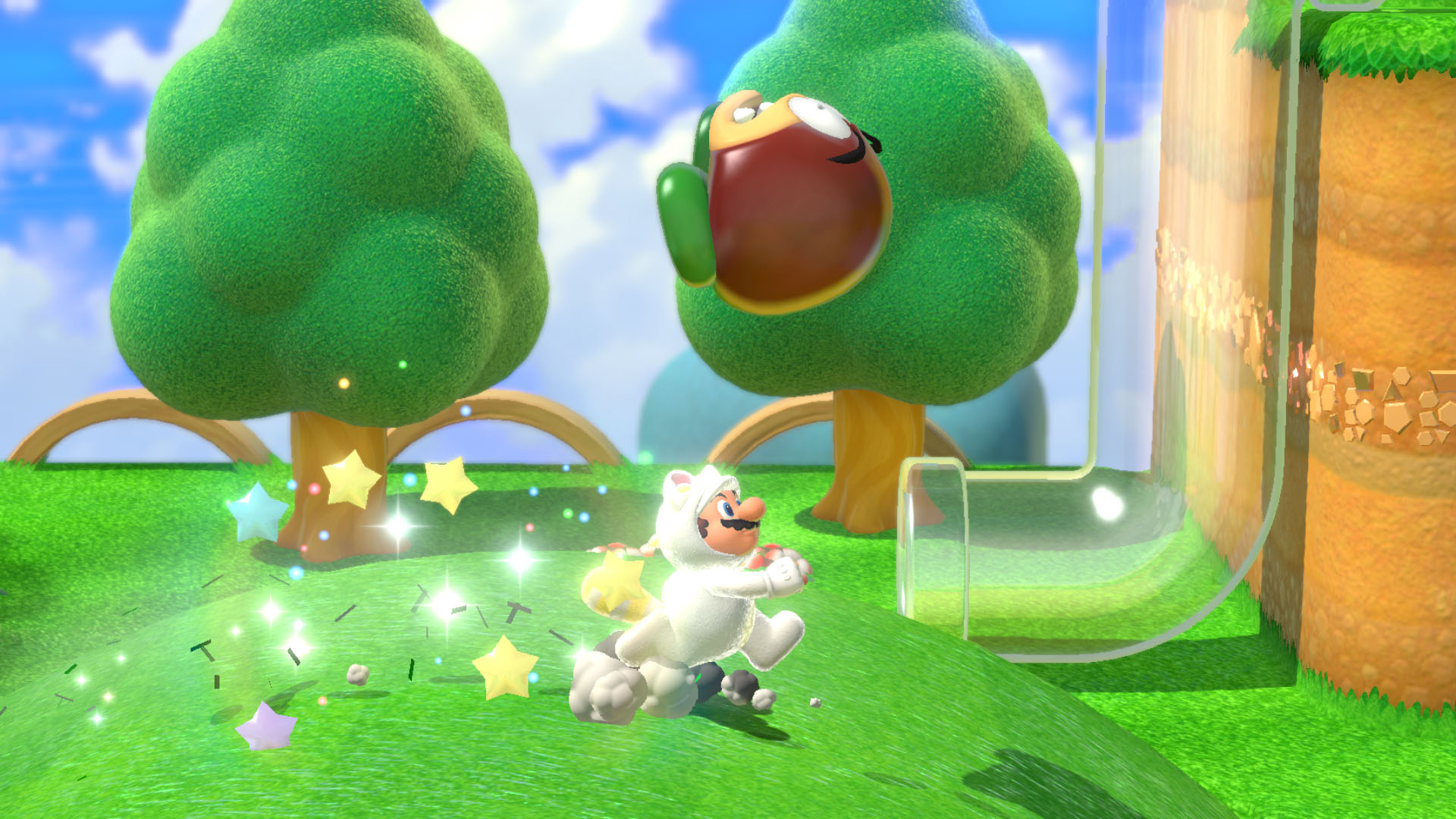 In terms of gameplay, you have that aforementioned Mario 64 opening of the Mario world from the 2D plane to a 3D environment (but some levels will bring you back into a 2D styled environment with a little twist… an example is when you are playing via your shadow in some areas). Power ups will be more or less familiar to fans of the series as well, the ability to store a powerup is hugely helpful when it comes to tackling some challenges too. For Bowser's Fury one player is Mario and the other can take control of Bowser Jr.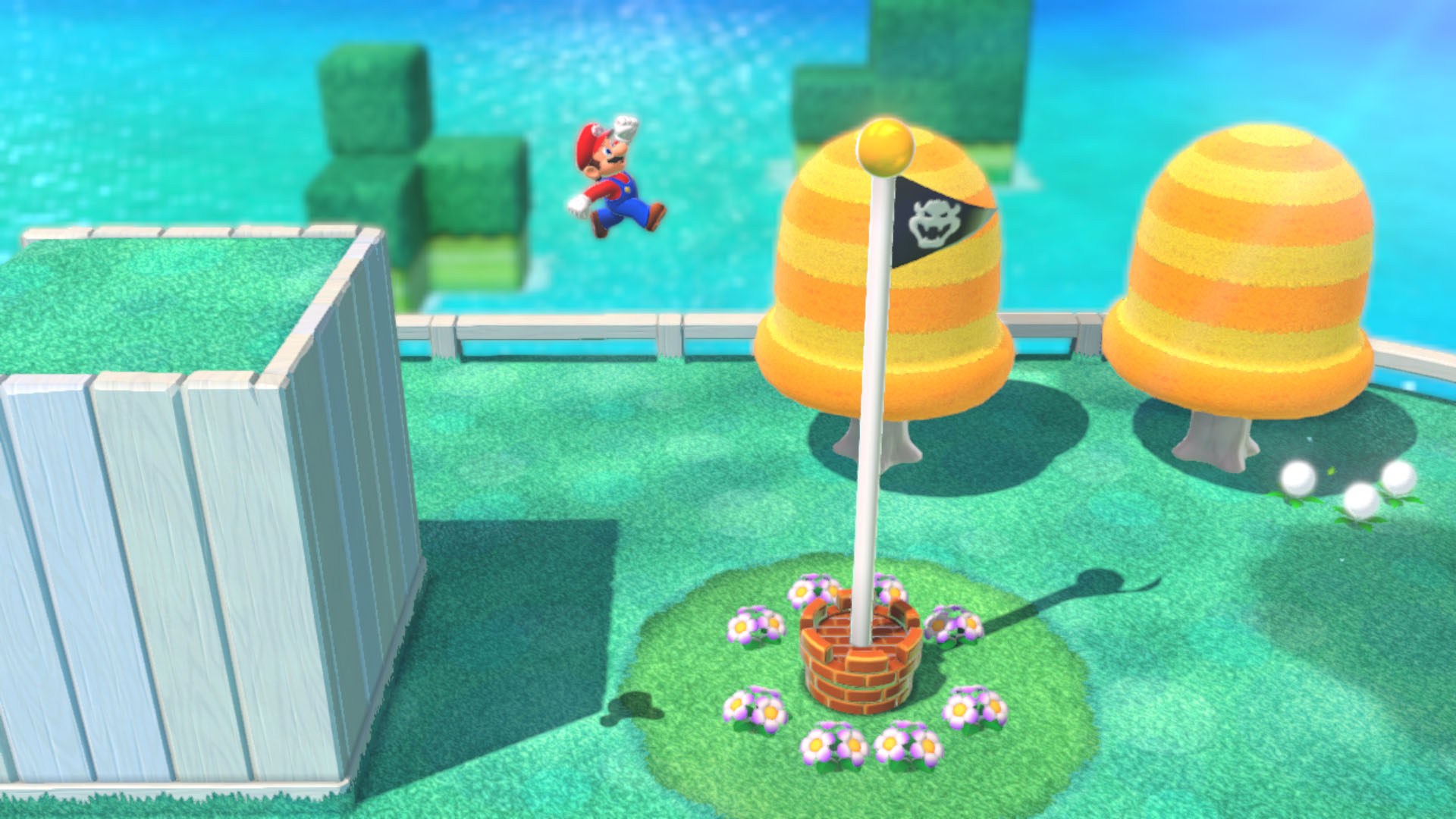 In the map portion of 3D World only one character controls where you go, the other can jump but they have no say over their movement outside that. When in two player mode in the main levels (or basically all of Bowser's Fury) either player can control the camera… this can lead to some difficulty when both players are headed in different directions and can result in accidental death. In the case of Bowser's Fury, Bowser Jr can also fly upward so the chance to get yourself disorientated and lost compared to where the camera is, is huge. Fortunately you can use the controller to bring your character back to the action.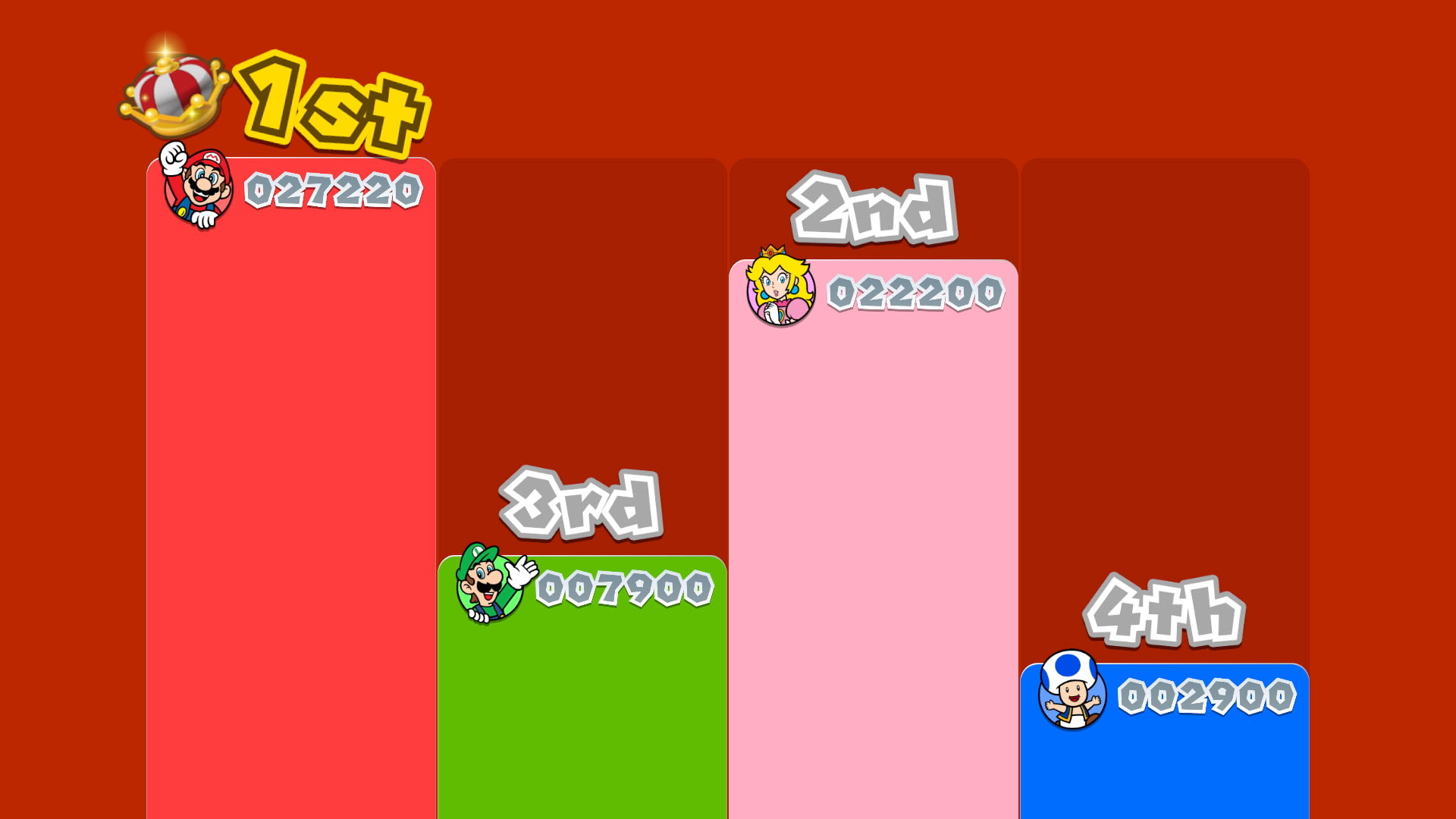 There's enough variety in levels and opponents to keep you on your toes and to help things keep a level of freshness. Puzzles aren't too taxing but might cause you to pause from time to time to figure out the best way to succeed. It's a bit scary to think that the core idea behind Bowser's Fury is that Bowser has gone "mad" and more evil than normal… so much so that even his son is willing to team up with Mario to try and save his father from whatever has taken control of him.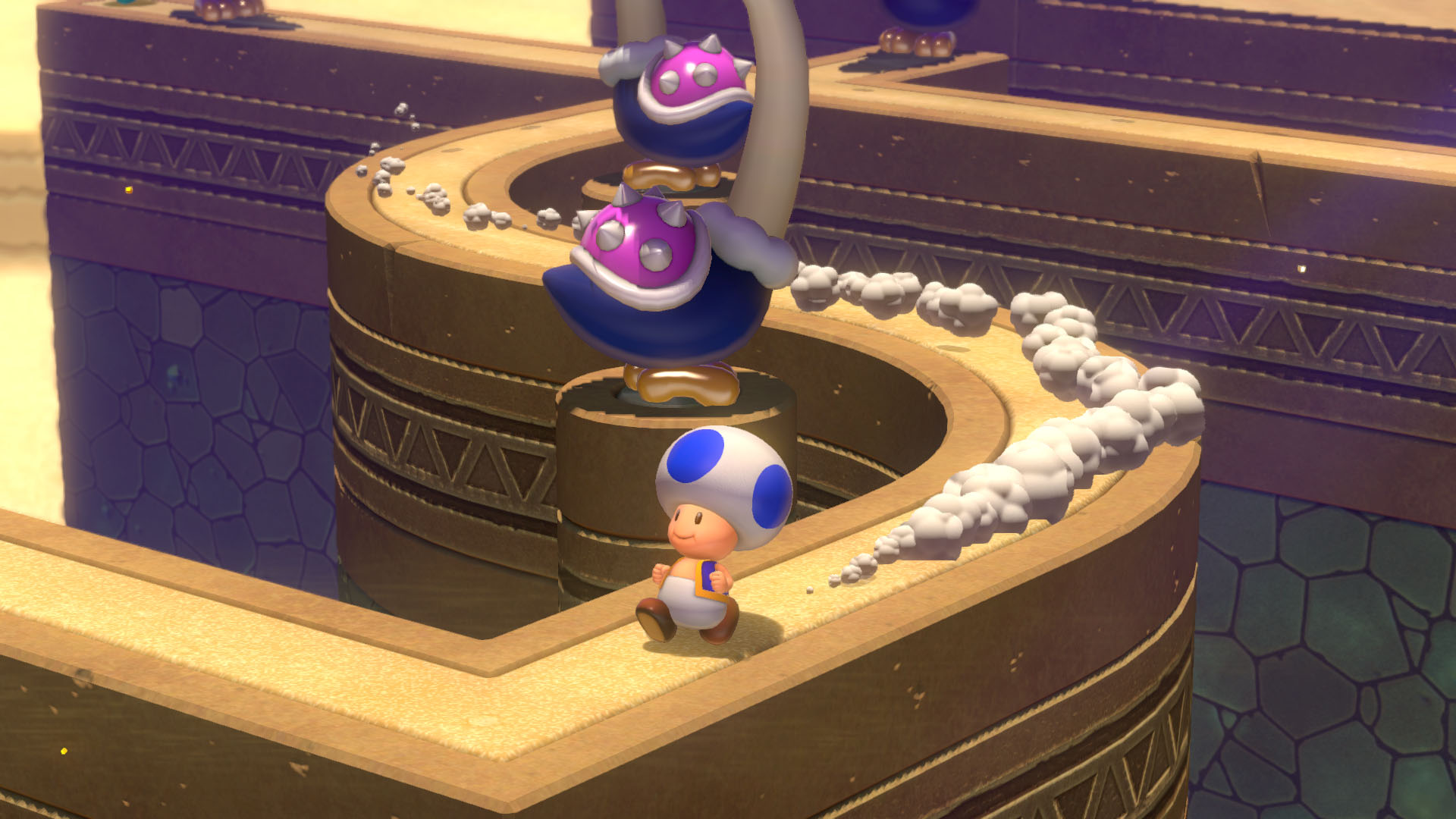 My son and I have been enjoying Super Mario 3D World + Bowser's Fury whole heartedly. We typically have some "gaming" time before bed and that usually entails half and hour to an hour of playing a game together… let's just say we have spent quite a bit of time with Mario and friends.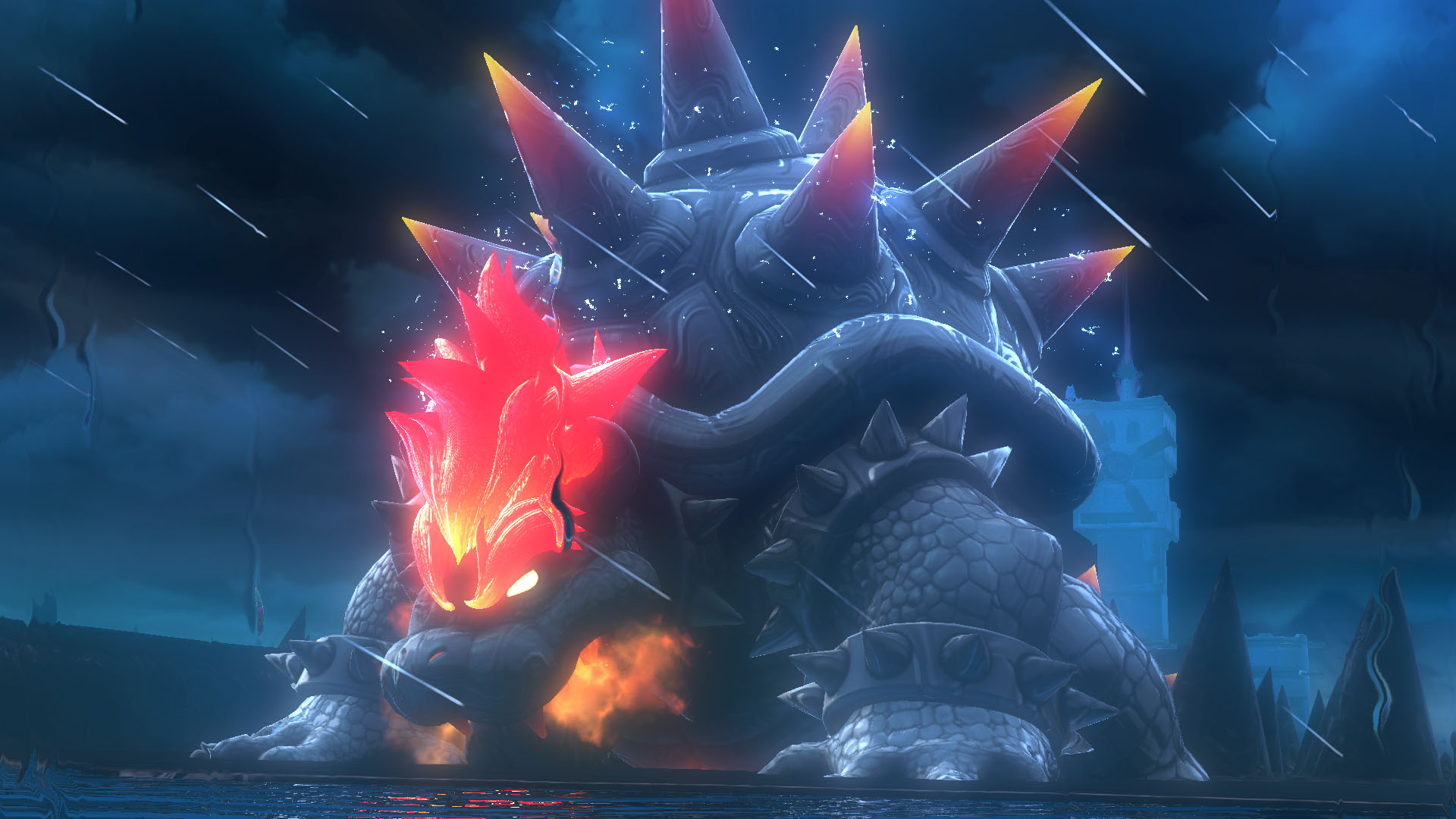 I would thoroughly recommend this game/s to anyone! You really don't have to be a long time fan of Mario to enjoy this… it's easy to get into, it's not overly detailed in story (3D world you are basically trying to save fairy like creatures from Bowser, in Bowser's Fury you are essentially trying to save Bowser). It's bright, colourful and just full of fun and laughter. It's what Nintendo are known for and what they do oh so well!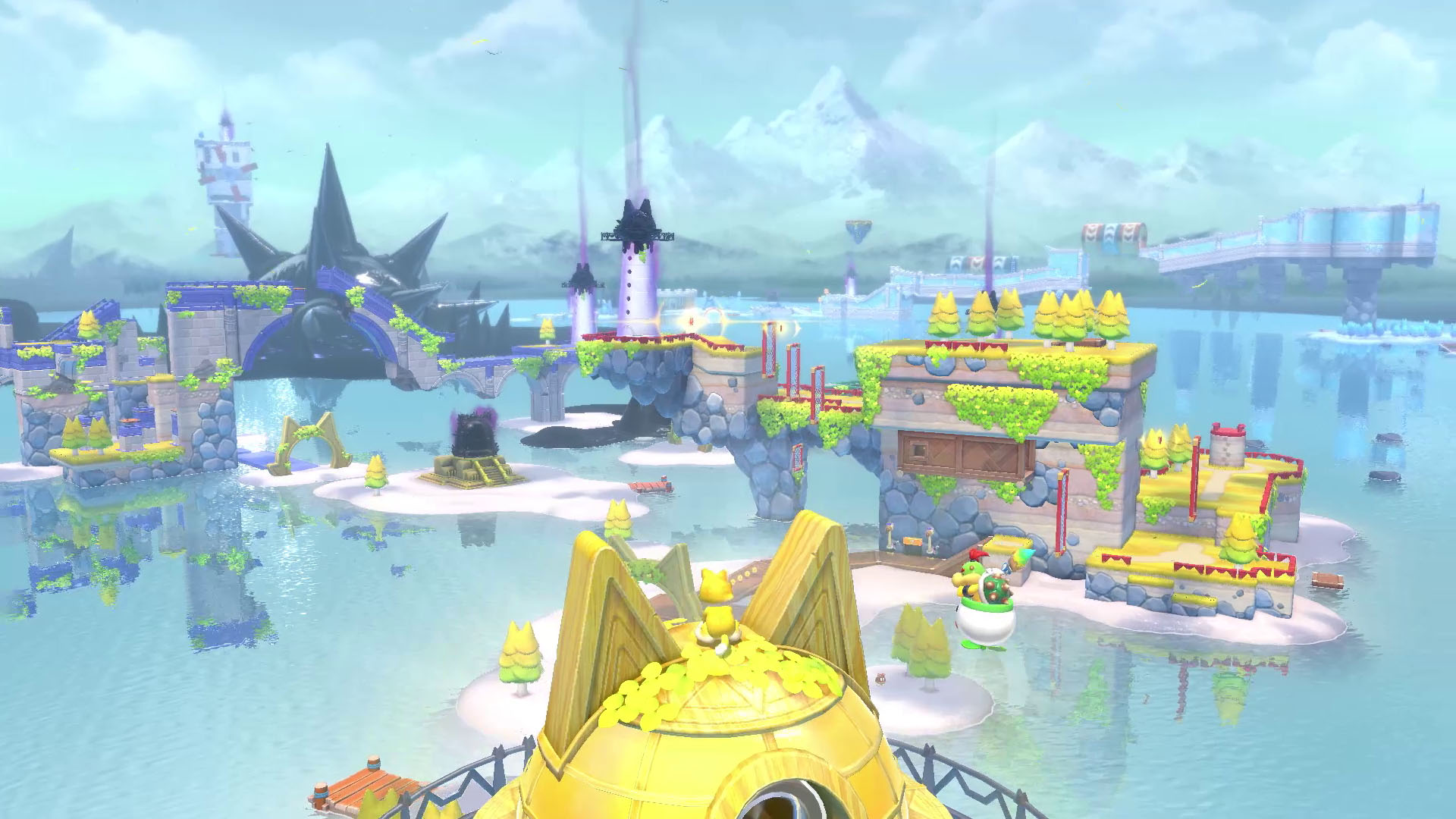 An easy choice to add to your collection, or to start your collection with!