Hardware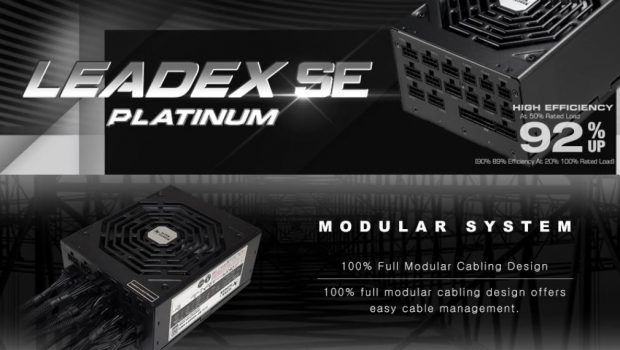 Published on July 31st, 2022 | by Andrew Bistak
Super Flower Leadex Platinum SE 1000W Power Supply Review
Summary: The Super Flower Leadex Platinum SE 1000W Power Supply is not your average modular power supply but rather, a smart one!
If you're looking for a slimline 80PLUS platinum certified 1000 watt modular power supply, then look no further as Super Flower may have the solution you're seeking. The Super Flower Leadex Platinum SE 1000W Power Supply is 80PLUS platinum certified that translates to 90% efficiency @ 20% load; 92% efficiency and power factor of 0.95 @ 50% load; 89% efficiency @ 100% load.
What does that mean exactly? It's basically one of the highest efficiencies available (the 80 PLUS Titanium slightly trumps it) which uses less power and generates less heat, including a quieter PSU. Adding to the features it the 12v single rail output (up to 99.96%) that in essence is 100% to provide the full 1000 watts without power interruptions, an eight protection circuit, including a full range inputs between 100 to 240 volts.
The Super Flower Leadex Platinum SE 1000W PSU also has eco-friendly mode via its ECO Intelligent Thermal Control System and when the ambient temperature of the fan reaches its "critical" point of 55 Celsius, it will start operating and it then auto-adjusts up to 65 degrees. Additionally the cooling fan has a maximum speed of 1500 RPM which it stops when it drops below 45 degrees Celsius. Impressively, the Super Flower Leadex Platinum SE 1000W has a Green IC of lower than 1 watt of standby power.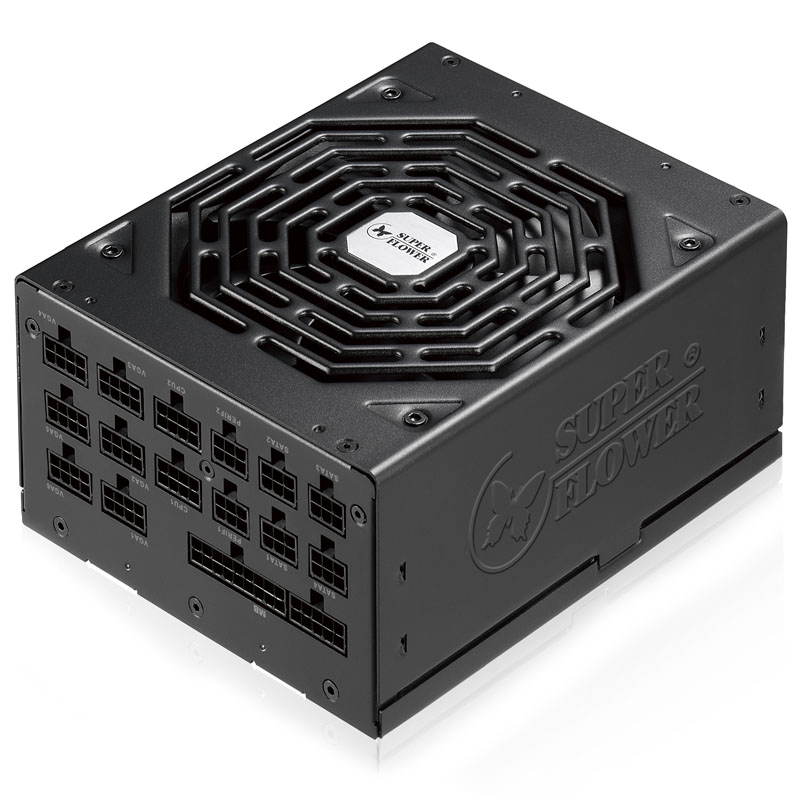 Additionally this power supply boasts over voltage and short circuit protection and is super quiet thanks to its ultra-silent 140mm dual ball bearing fan. Another highlight is that the Super Flower Leadex Platinum SE 1000W PSU is fully modular as all its cable are detachable which is perfect for maximising space in your PC rig and of course cable clutter. Further, 1000 watt power supplies are a must for those looking to have the latest PC technology which includes support the latest Intel/AMD CPU's and NVIDIA SLI & ATI CrossFireX graphics cards that the Super Flower Leadex Platinum SE 1000W nicely fits this criteria.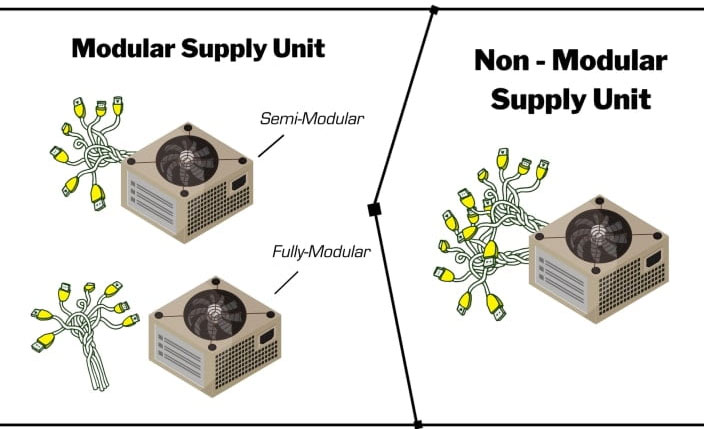 The Review

Well packed from Super Flower, the Leadex Platinum SE 1000W PSU boasts an all-round excellent build quality and I loved the inclusion of a bag for all additional power cables that come with this product. In terms of modular inputs, the power supply has 15 which include the following;
CPU1
CPU2
MB
PERIF1
PERIF2
SATA1
SATA2
SATA3
SATA4
VGA1
VGA2
VGA3
VGA4
VGA5
VGA6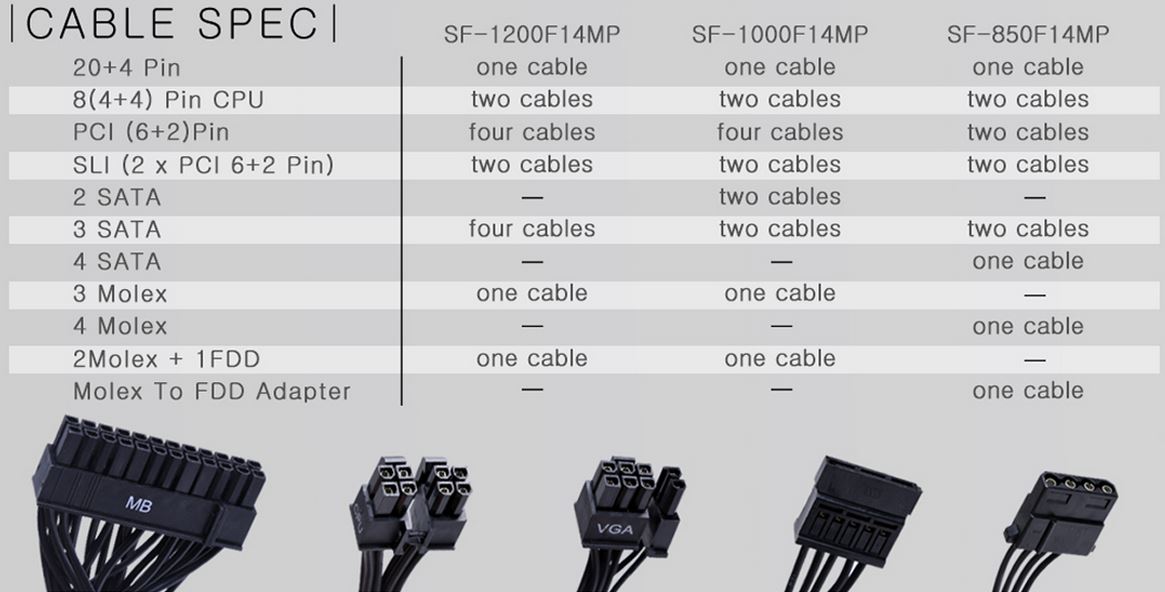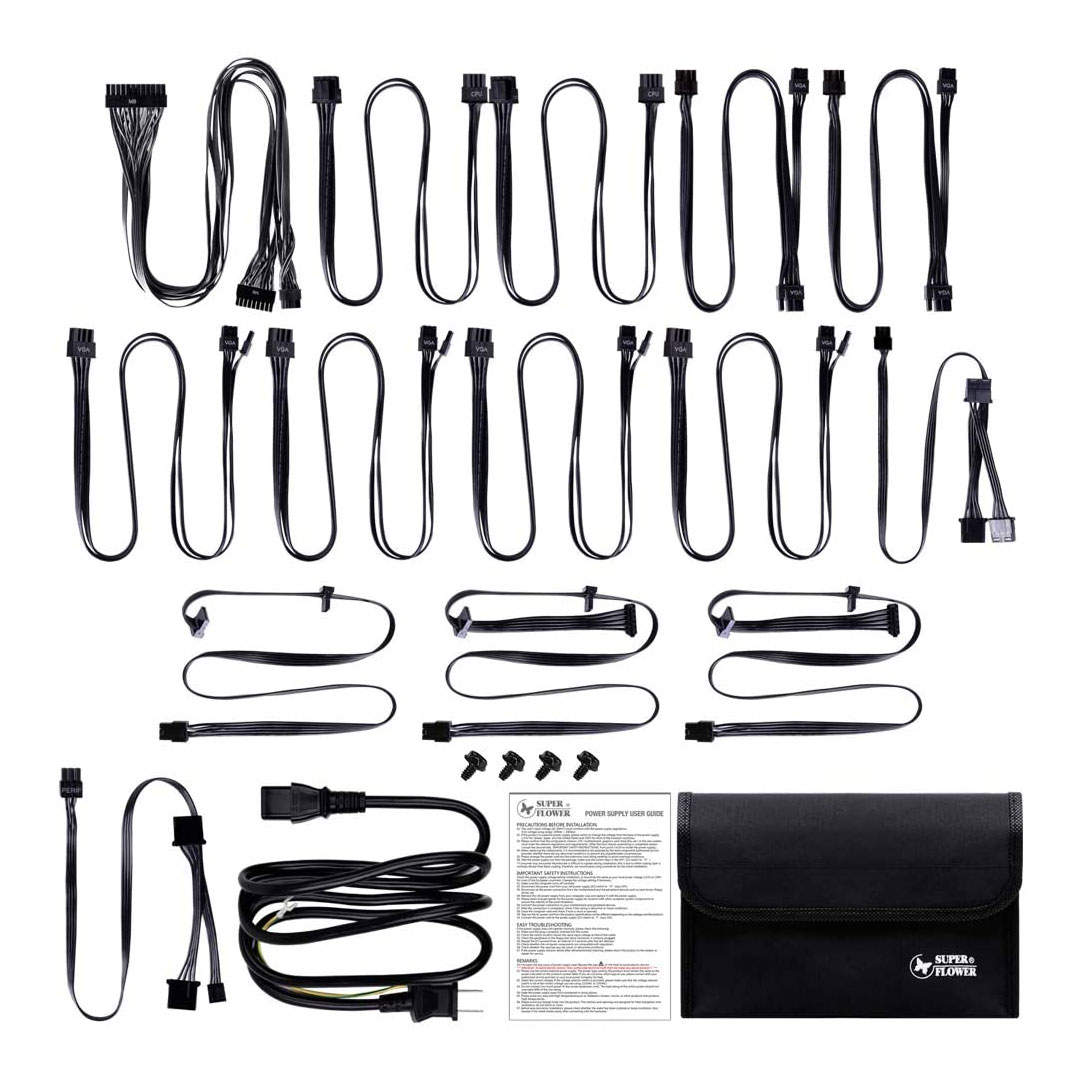 So as you can see, this PSU comes with everything you need to power your PC and its components!
Our test machine components (minus the power supply) included the following, Intel i9-12900K, PNY 32GB XLR8 Gaming MAKO DDR5 6000Mhz, Gigabyte Geforce RTX 3080 Ti Gaming and a 2TB WD_Black SN750 SE NVMe SSD… it's a beast. As we were using a Thermaltake V250 TG ARGB Mid-Tower Case (note the word Mid-Tower), we were slightly strapped for space due to the hard drive bay, however the workaround was to connect all modular cables prior to installing the power supply. This would have been a challenge with a non-modular PSU!
Unboxing Gallery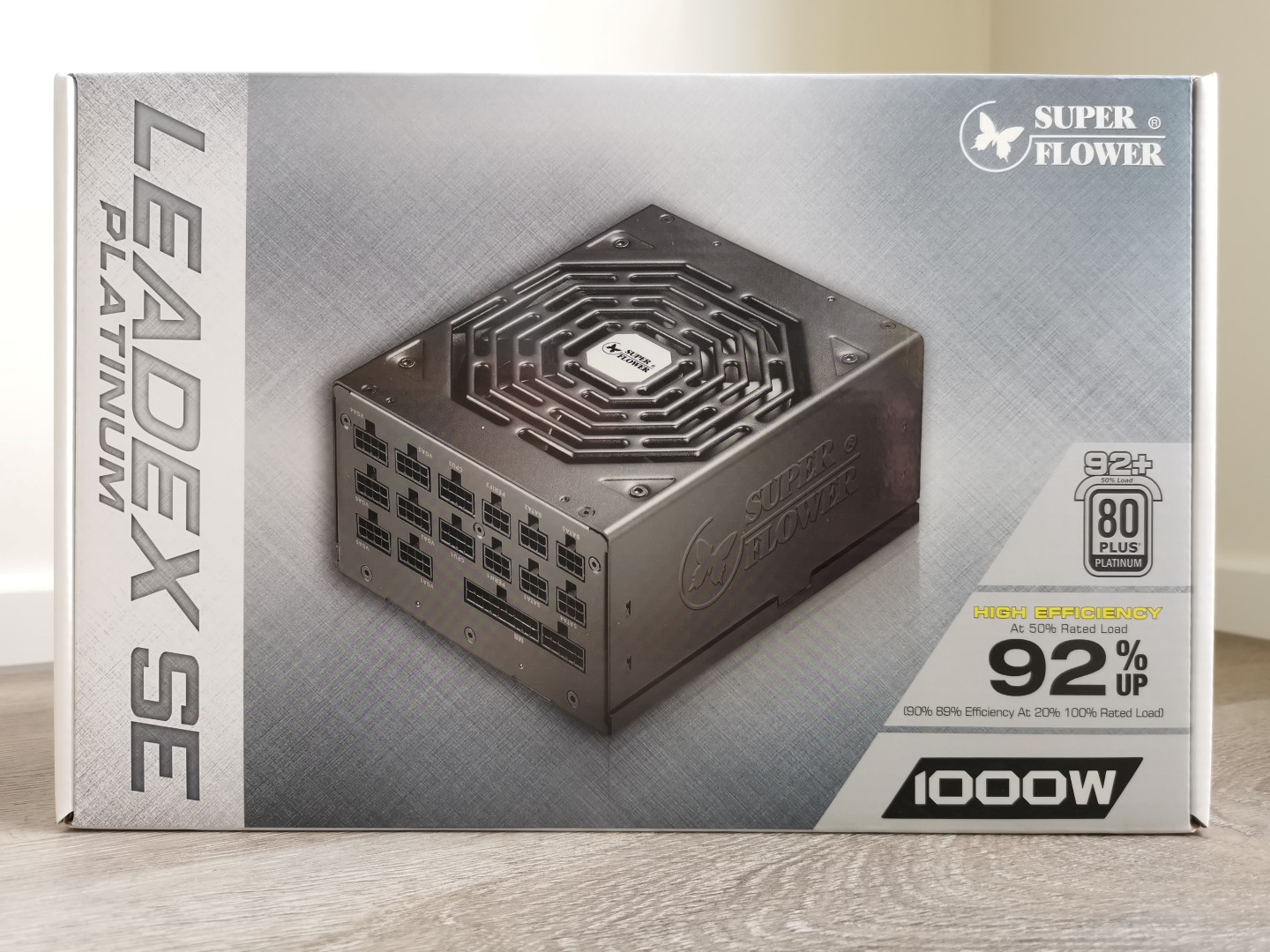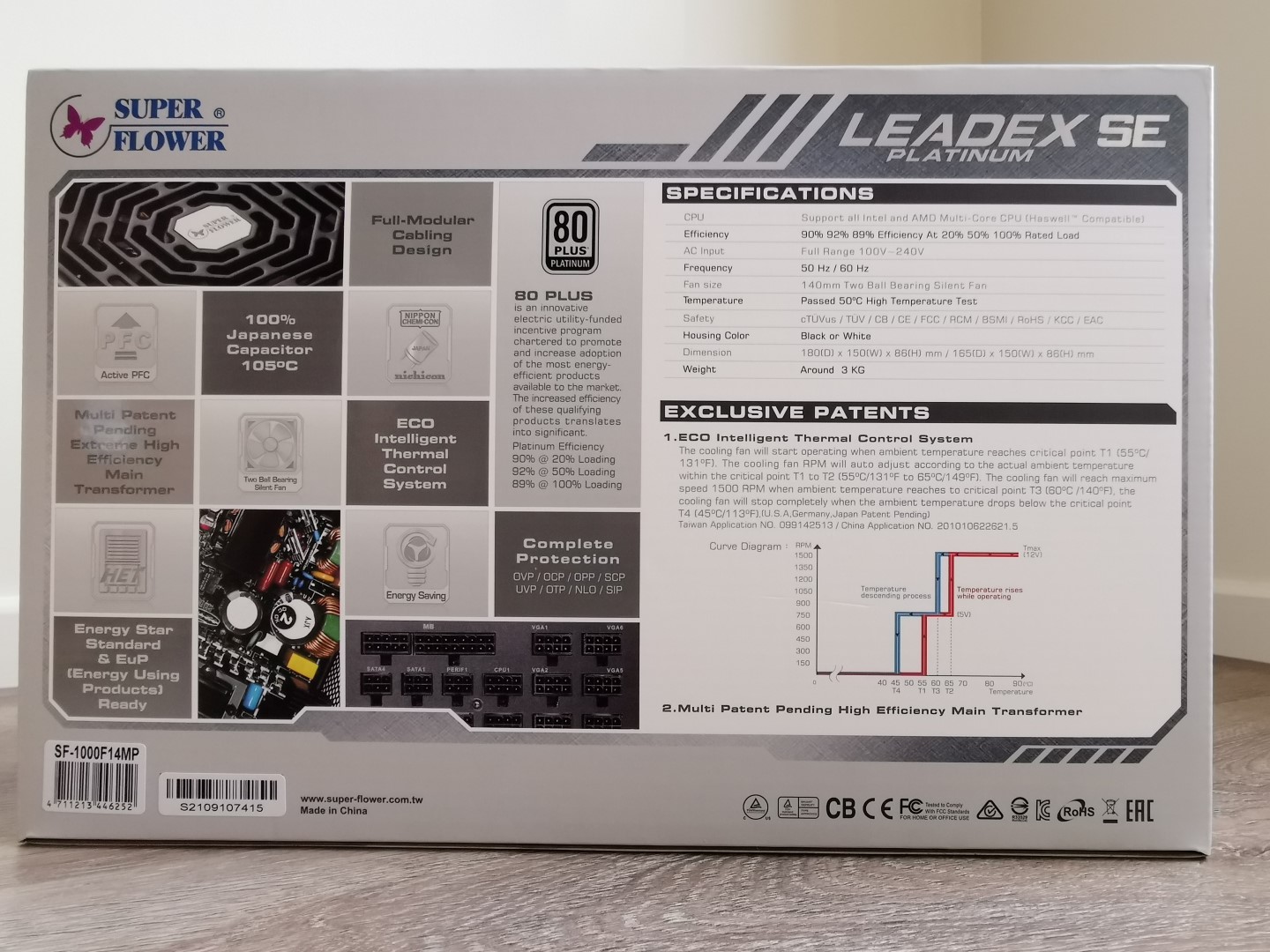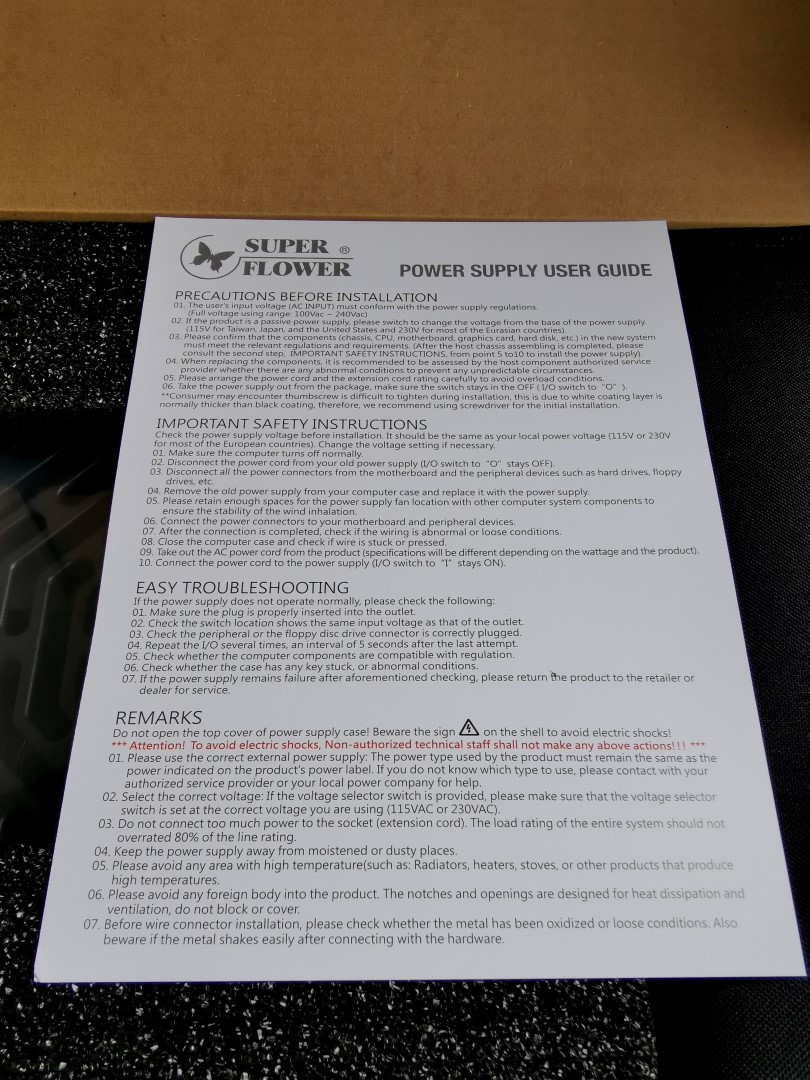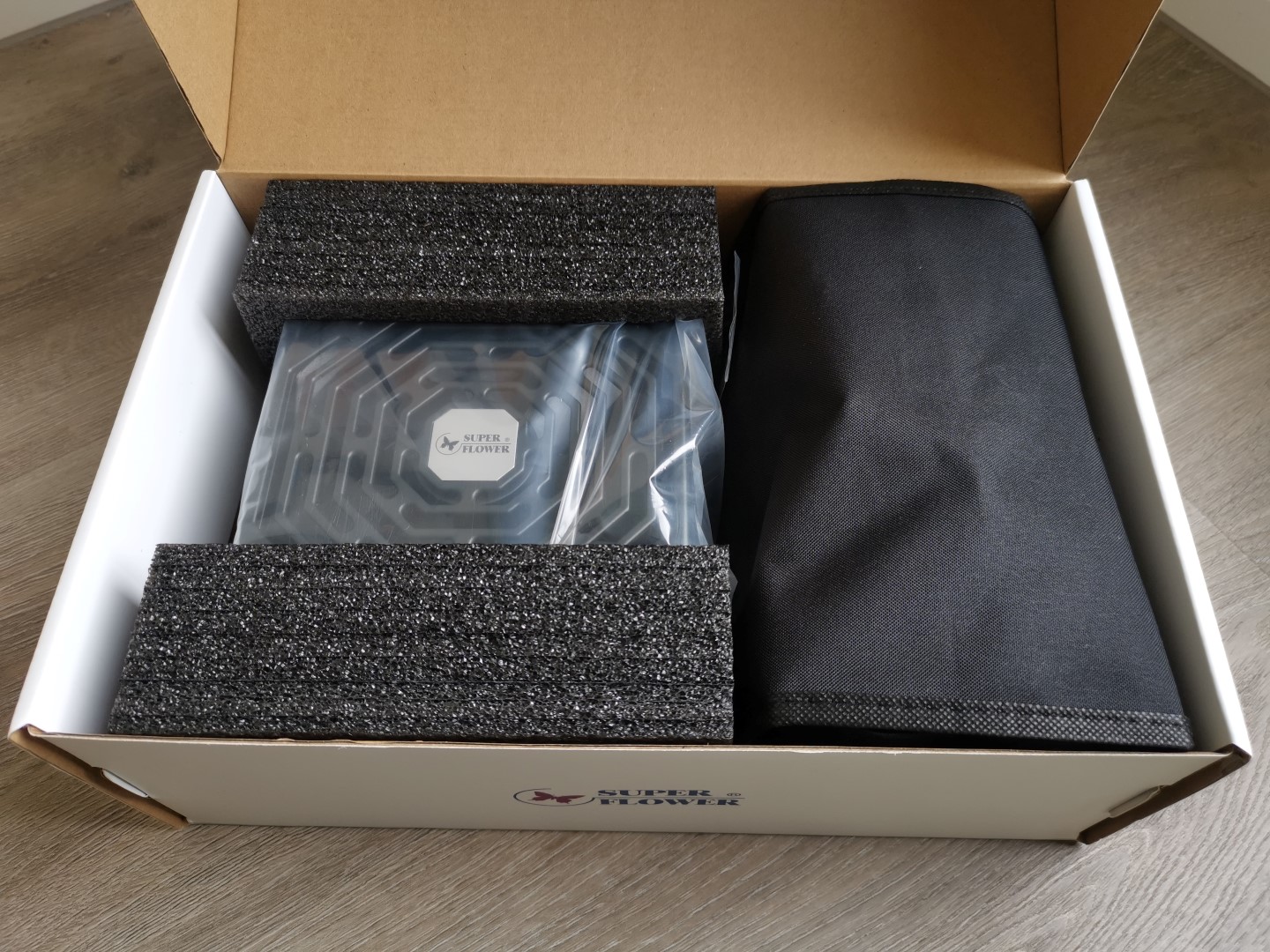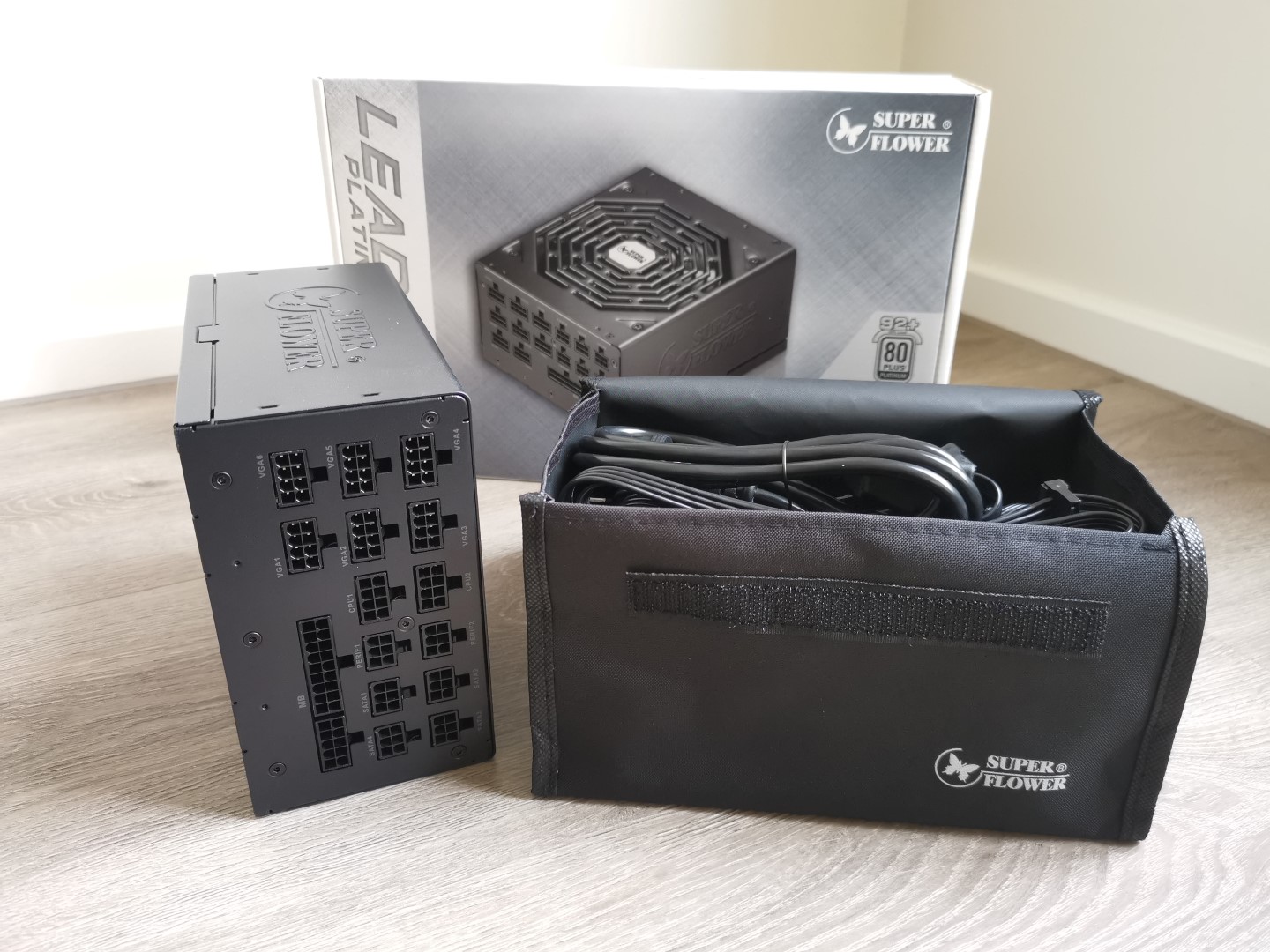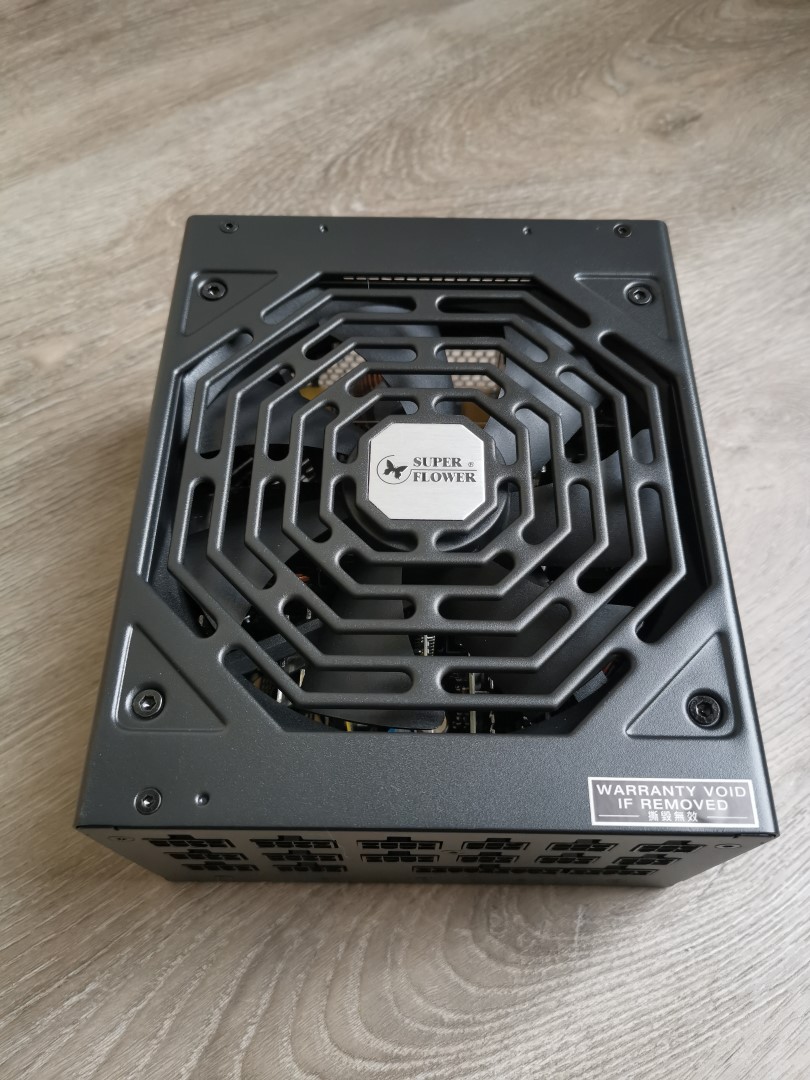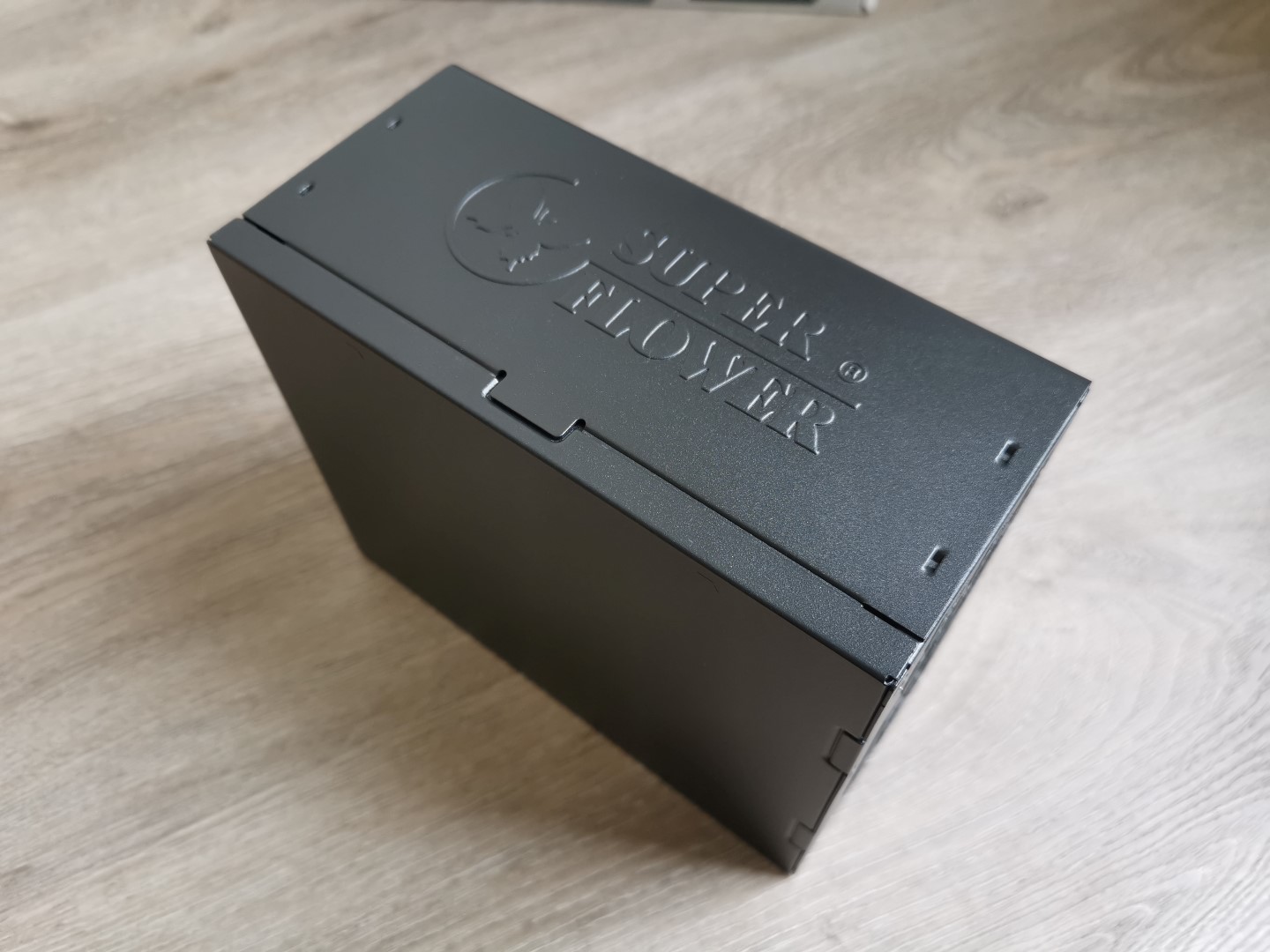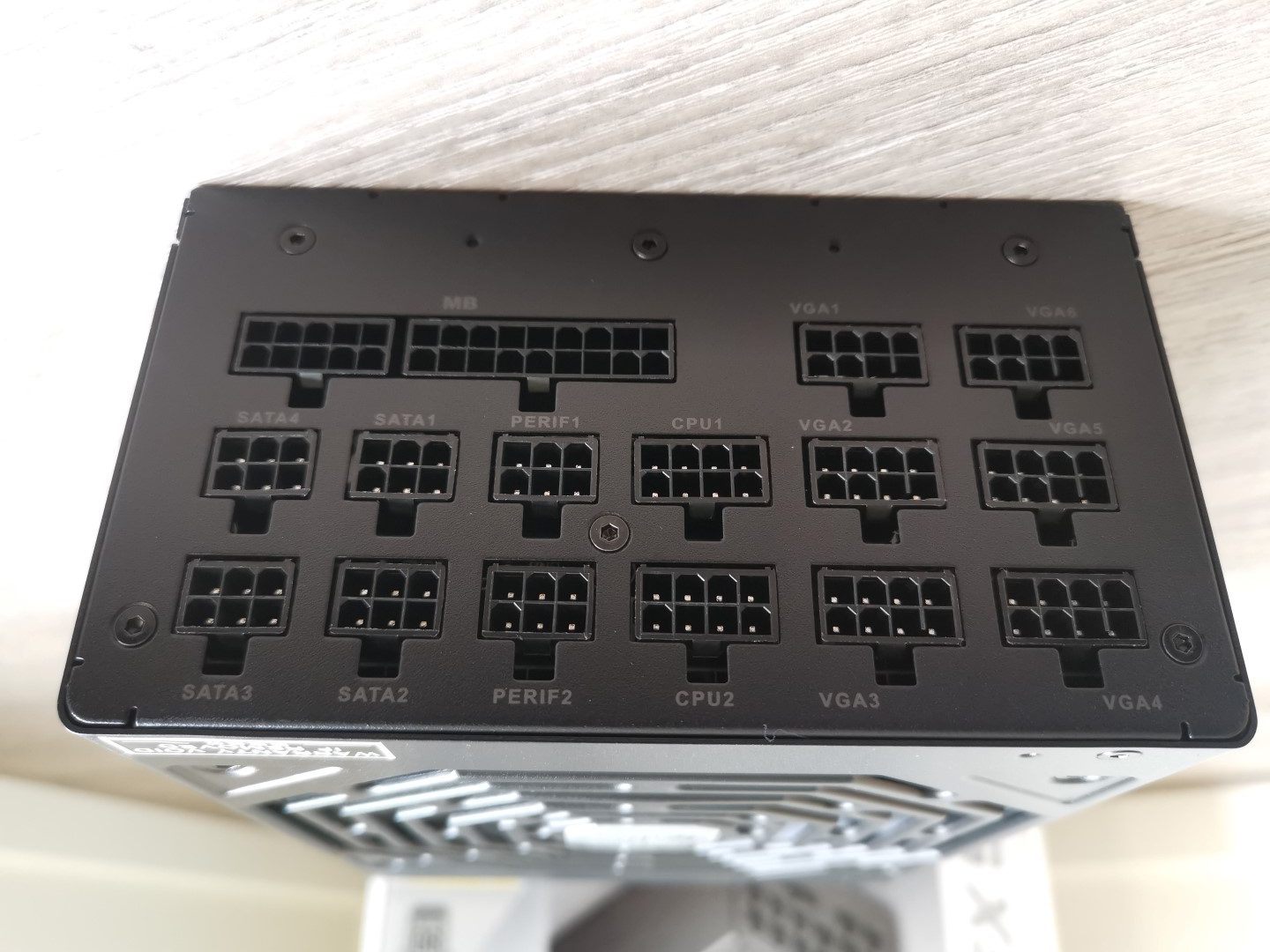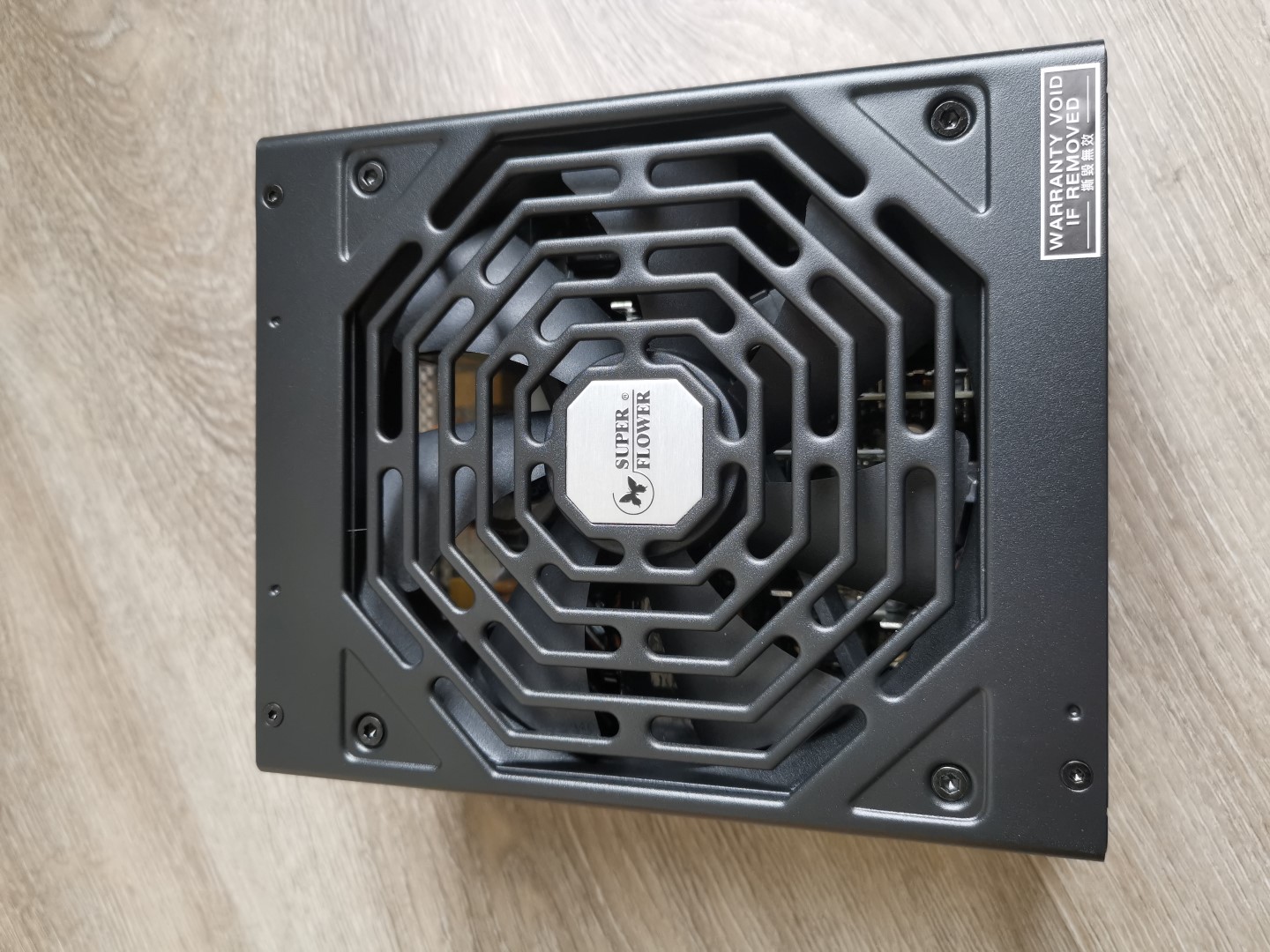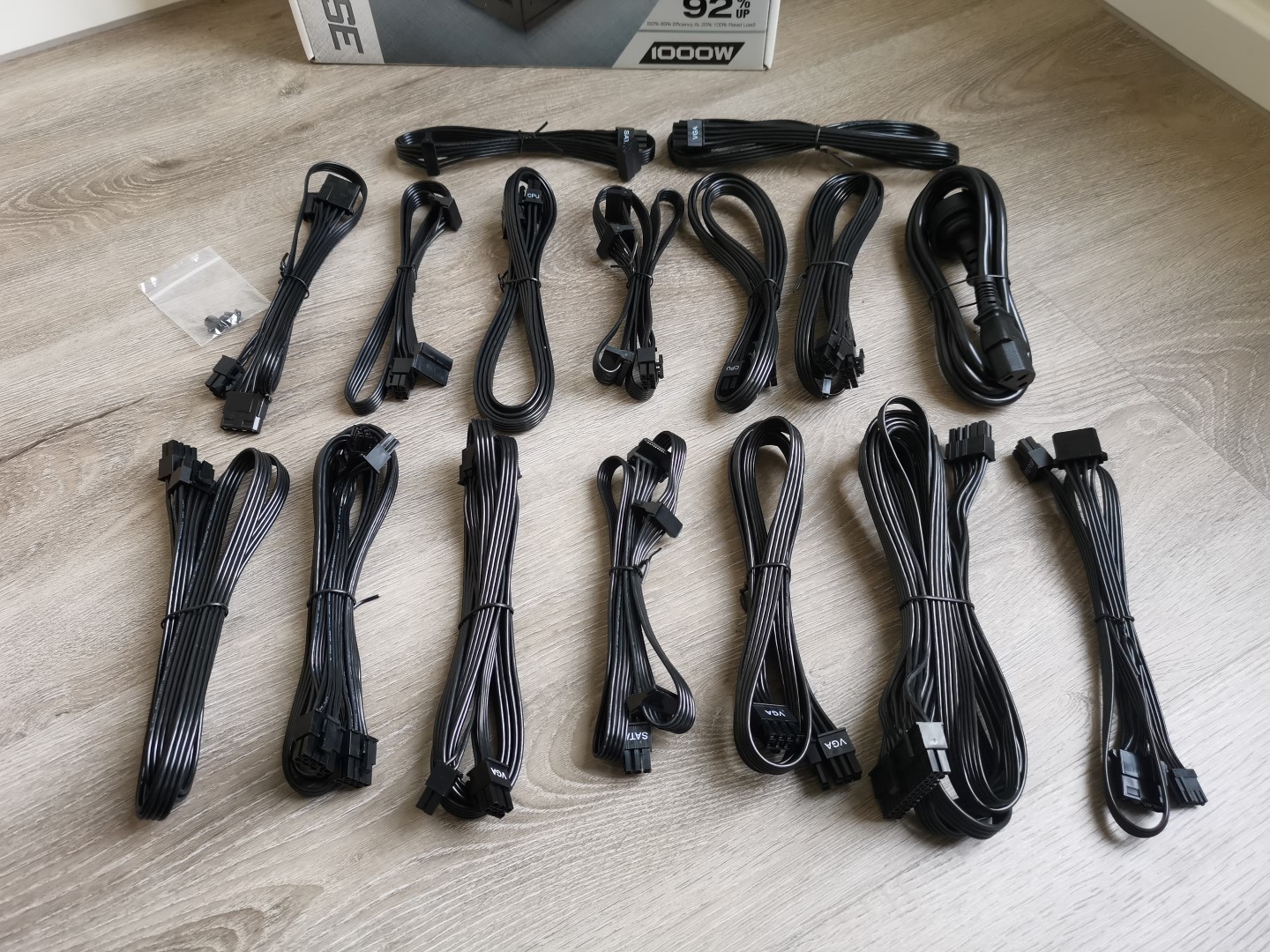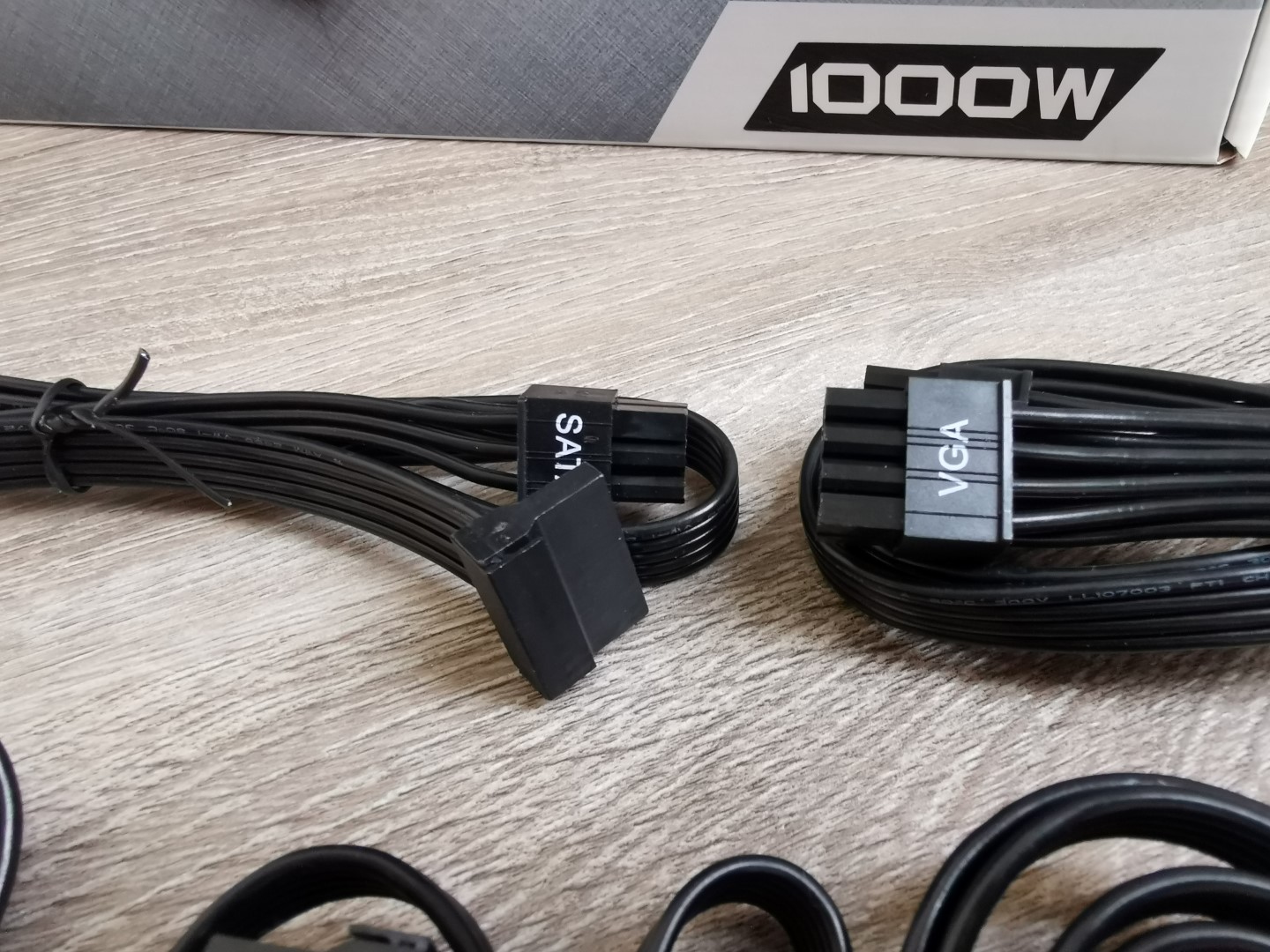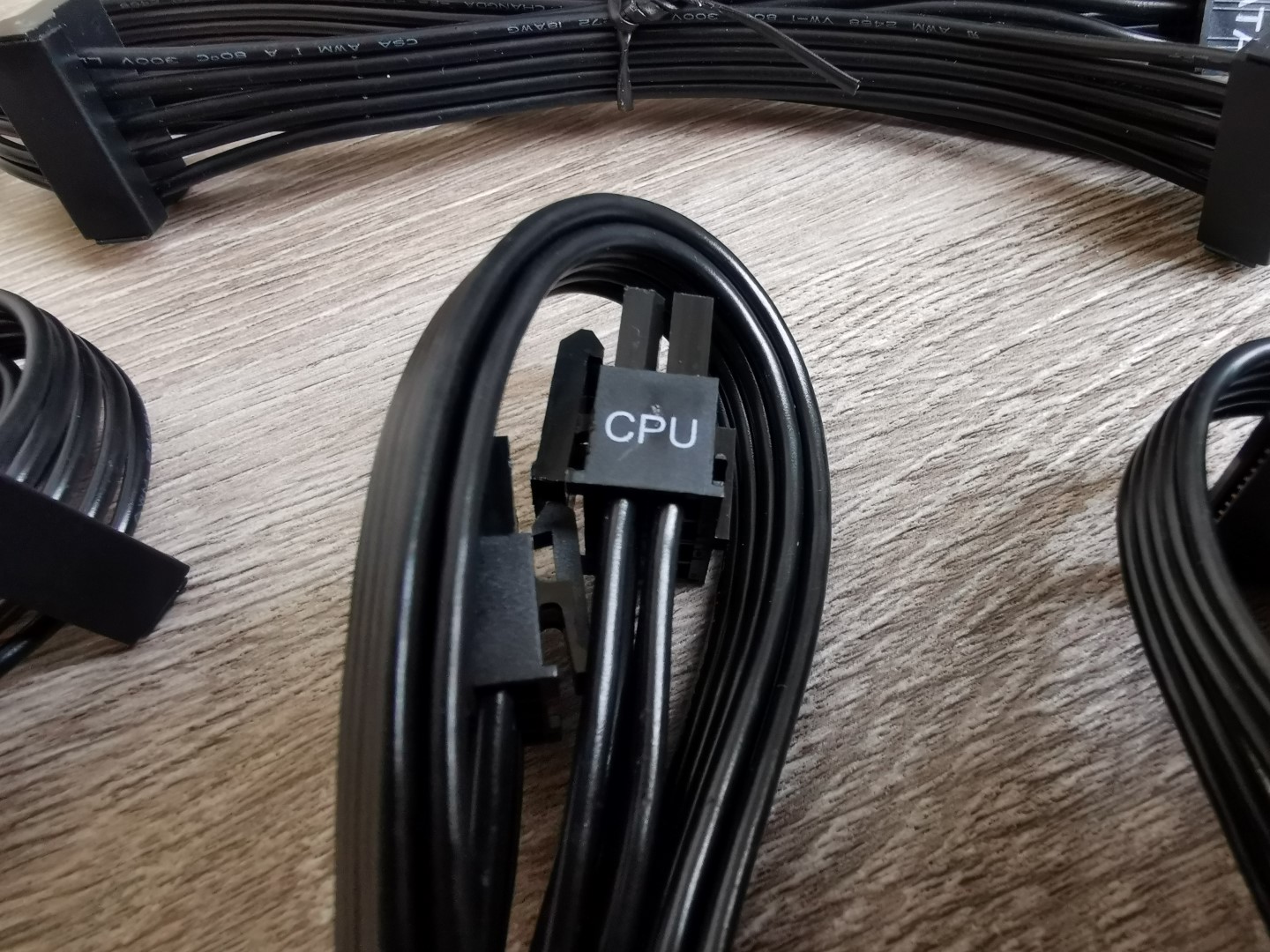 Once the modular cables were connected (which are super high quality, albeit a little stiff), we simply placed the power supply into its bay and then screwed it into the case with the included screws and presto, our rig was powered. As we didn't want to remove the hard drive bay, this is where module cables come into play because it increased the space available and reduces overheating considerably. Needless to say, the ability to manage the amount of cables inside your PC really makes the entire install process a considerably stress-free experience.
Super Flower Leadex Platinum SE 1000W Power Supply Features
100% Full Modular Cabling Design For Easy Cable Management
80 PLUS ® Platinum Certified, 90% 92% 89% Efficiency At 20% 50% 100% Rated Load
Full Range Auto Voltage Detection Design 100V~240V (Active PFC)
Comply With ATX 12V v2.2, EPS 12V v2.91 & SSI EPS 12V v2.92 Specification
Comply With Energy Star Standard & EuP (Energy Using Products) Regulation
Over Voltage Protection / Over Current Protection / Over Power Protection / Short Circuit Protection / Under Voltage Protection / Over Temperature Protection / No Load Operation / Surge & Inrush Protection.
Support All Intel/AMD Multi-Core CPU & ATX/BTX Compatible Motherboards
Support NVIDIA® SLI™ & ATI CrossFireX™ High Performance Graphic Card
100% Japanese 105°C Capacitors
Ultra Silent 140mm Dual Ball Bearing Fan
More than 2,000 times On/Off test
Unleaded Green Materials with RoHS/WEEE Compliance
Perfect For Professional & High Performance Gaming System
Exclusive Patents (Taiwan & China Patents approved. USA, Germany & Japan Patent Pending)
Install Gallery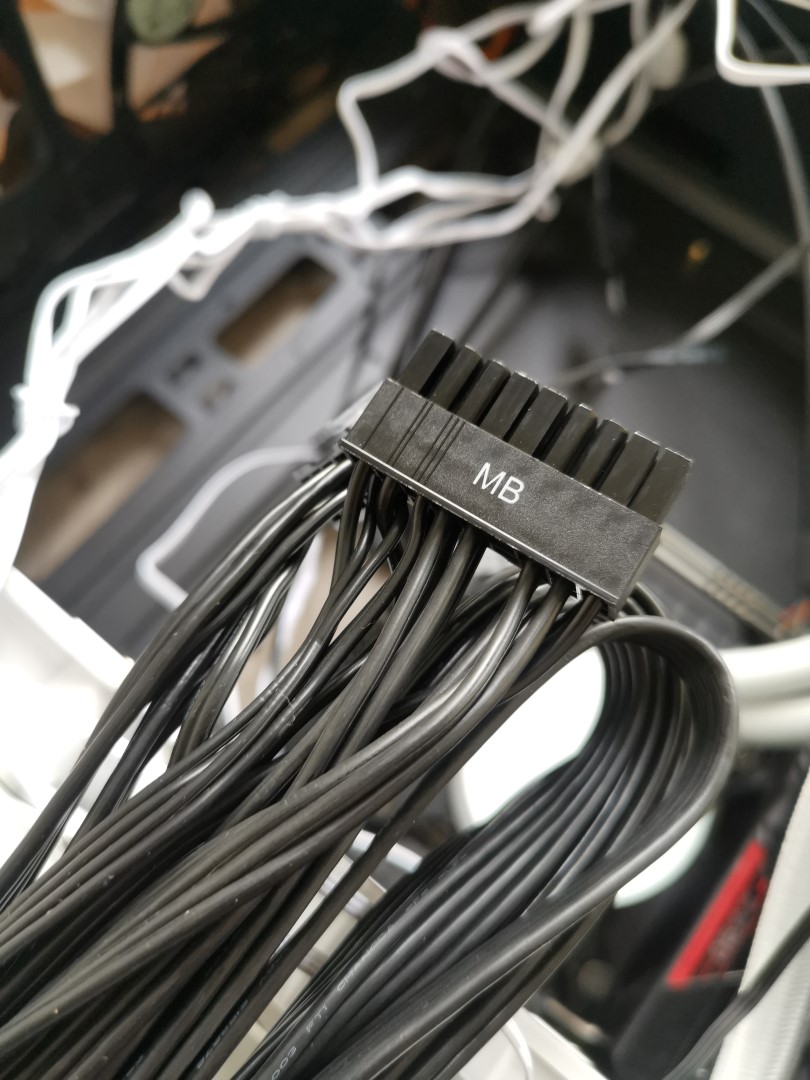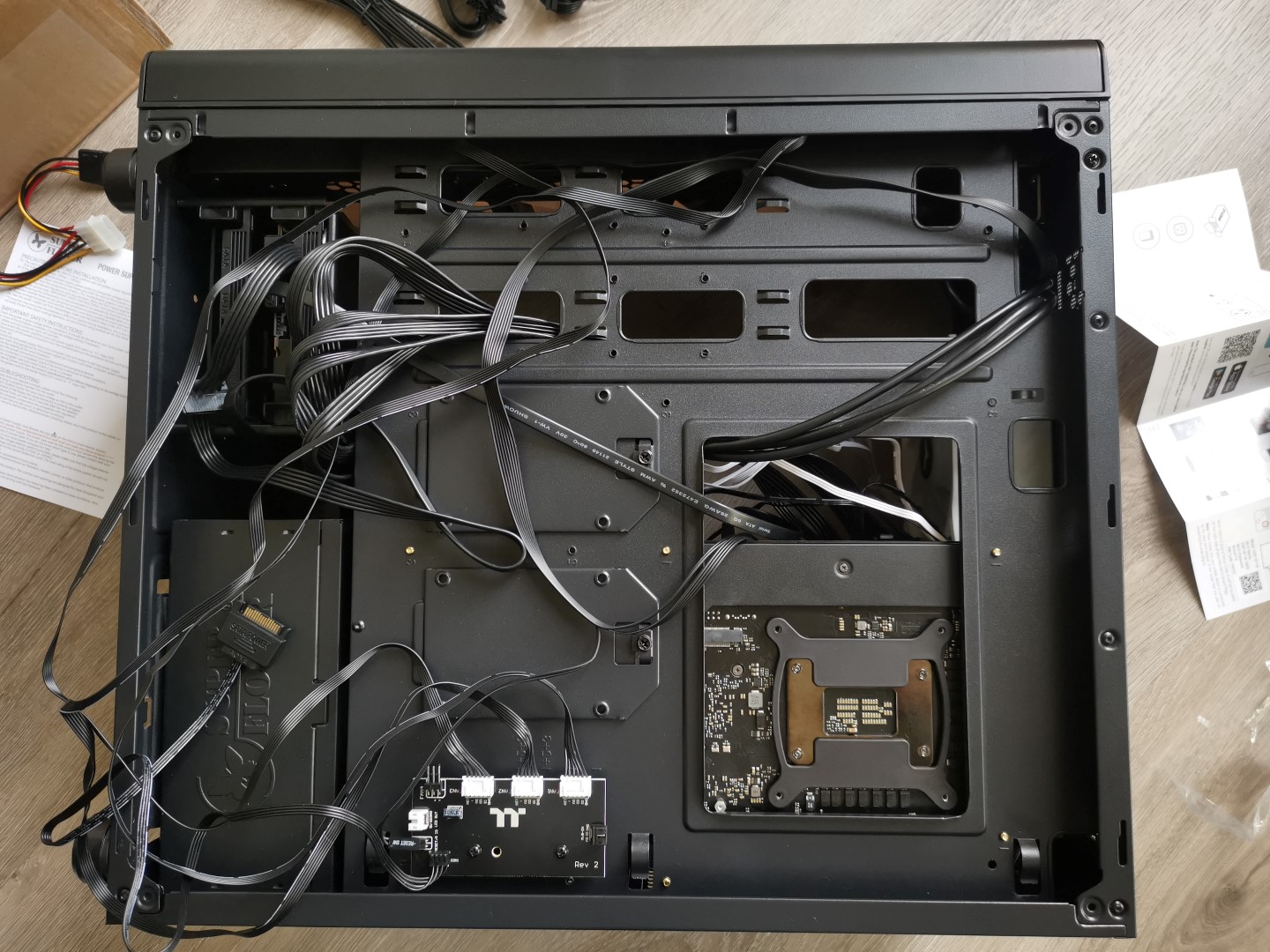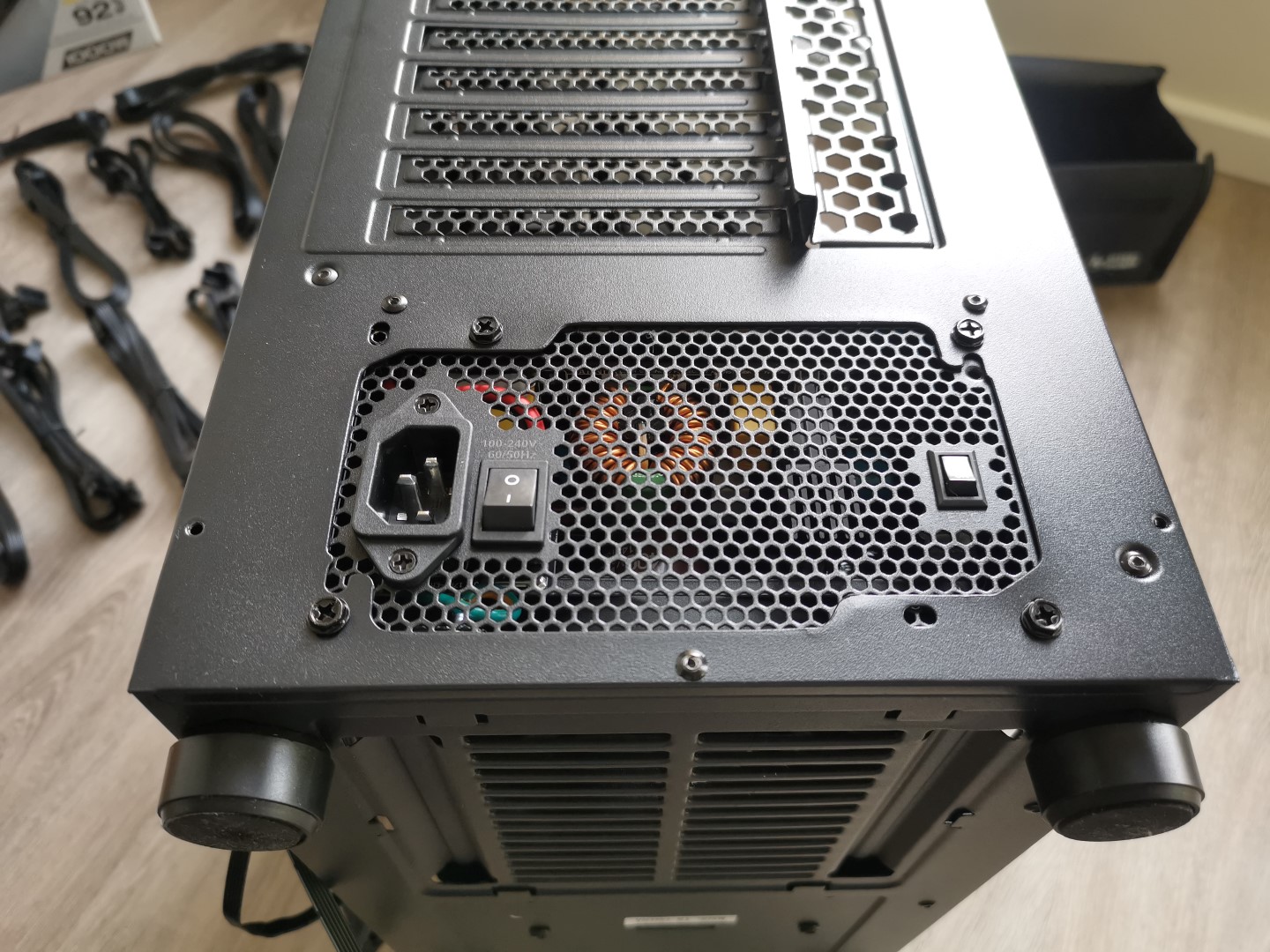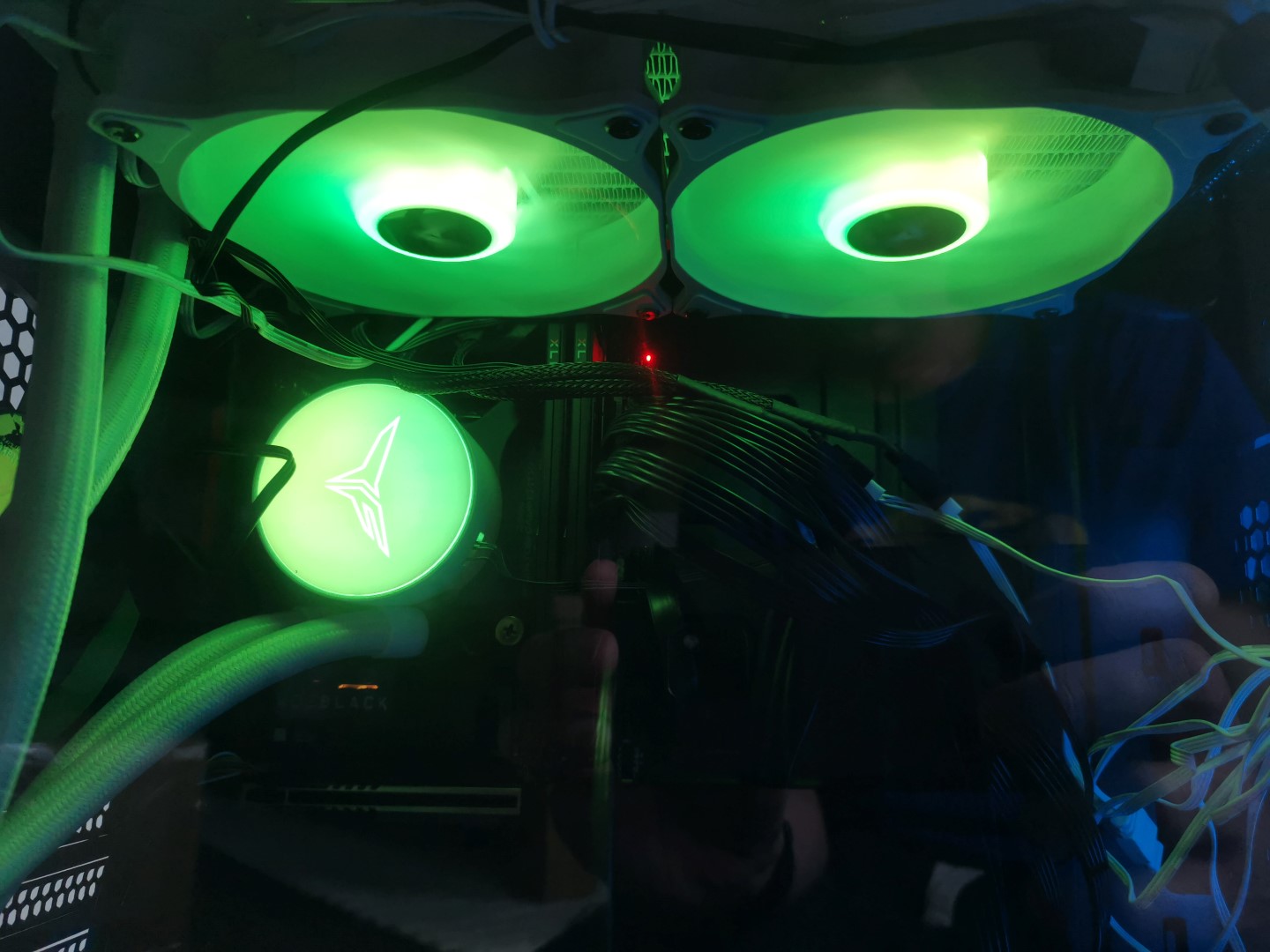 After running this power supply on our RIG religiously for the last few months, I must admit that the Super Flower Leadex Platinum SE 1000W PSU is indeed super quiet and cool, even at high loads. Connecting the cables into the power supply, motherboard and peripherals is easy and the cabling feels very sturdy and quite long. A flawless install experience!
Final Thoughts?

The Super Flower Leadex Platinum SE 1000W Power Supply ticks all the right boxes for both gamers and PC enthusiasts and the modular design could not be more simpler and allows for the best cable routing options possible. More importantly, it allows for high efficiency and stable power output and its thermal controlled intelligent cooling fan cleverly maximises this PSU for various difference loads, particularly for high-end graphics cards like the Gigabyte Geforce RTX 3080 Ti Gaming.
Brilliant!
For more information please visit https://www.super-flower.com.tw/index.php?lang=en and the Super Flower Leadex Platinum SE 1000W Power Supply is available in Australia from https://www.pccasegear.com/