Games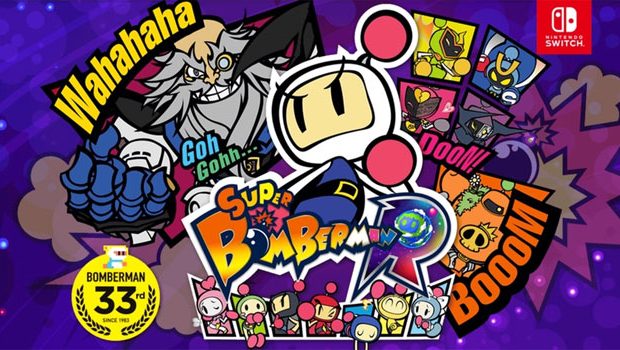 Published on June 13th, 2018 | by Admin
SUPER BOMBERMAN R heads to PlayStation 4 and Xbox One
Konami Digital Entertainment, Inc. announces today that SUPER BOMBERMAN R will be available in Australia and New Zealand, on PlayStation4 and Xbox One platforms on June 14th.
KONAMI also reveals a brand-new character to join the Bomberman family – Xavier Woods Bomber! A global wrestling superstar and video game guru, this Bomber hosts his own game channel for his millions of fans. Rumor has it that he has plans to broadcast the next Bomber Battle to the entire galaxy! His special skill involves using his trusty trombone, Francesca 2.
Xavier Woods Bomber will be a part of a 'Day 1' update, which will also include platform exclusive characters Ratchet & Clank Bomber (PlayStation 4), Master Chief Bomber (Xbox One), and P-body Bomber (Steam).
In SUPER BOMBERMAN R, up to two players can work cooperatively in 'Story' mode to clear stages in order to save the galaxy. Guide a wide variety of Bomberman characters around maze-like areas using timed bombs to open walkways and take out opponents. Multiply the fun and play with up to eight players* in 'Battle' mode, or jump into the competitive Grand Prix mode. Grand Prix is a team-versus-team mode that pits two teams of up to 3 players each who battle it out in different arena stages using characters with special abilities.