Events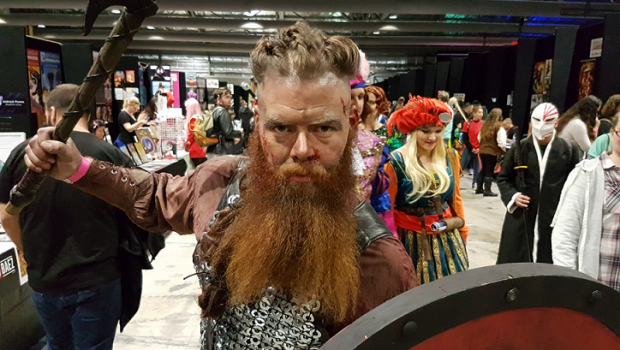 Published on June 16th, 2018 | by Dana Folkard
SUPANOVA COMIC CON & GAMING – SYDNEY 2018
Another year and another Supanova sweeps into Sydney, bringing with it hordes of costume-clad, sword-wielding and highly excitable geeks.
This insanely epic three-day event is being held over the weekend and has become a rite of passage for those who loyally attend every year. Showcasing a variety of geeky delights ranging from comics, books, manga, games, collectibles, cosplay, prosthetics and props, Supanova really does offer something for everyone and for every age. There are also countless seminars and workshops available to attend, allowing people to get the chance to learn from industry legends about how to make props, draw or get advice about shaping their dream career. Supanova also allows for fans to finally get up close and personal with their favourite actors, comedians, artists and writers seeing them in a Q&A panel or allowing them the chance to snap a selfie, grab an autograph or attend a super-star sketch-off. I really could go on but I might possibly bore you with listing things, so instead I'll tell you a little bit about my day.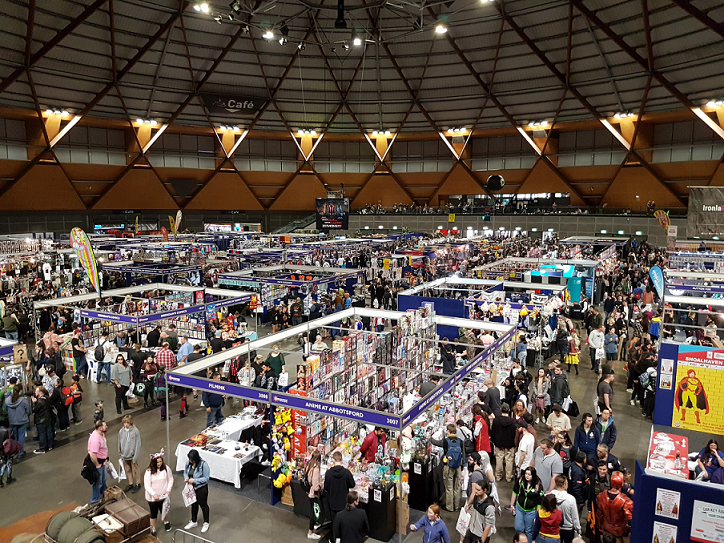 I ventured down today to Sydney with my family in tow to once again relish in the wonders and delights of one of my favourite convention events. With bags packed, comfortable shoes on, cameras charged and comics ready for signing, we embarked on our yearly pilgrimage to once again worship at the alter of the Geeky Gods.
This year sees once again sees Supanova with more of an emphasis on gaming and the growing community surrounding it. Supa-Stellar is Supanova's very own e-sports team, comprising of five players who battle it out on stage whilst also giving insight into their professional gaming career. The team was formed in 2016 and has since progressed into a pretty formidable and solid group of gamers that all share a love and passion for gaming and have a sense of comradeship with one another. I decided to head over and check them out to see them in action and interact with the crowd. I also took the chance to head over to the ESL stage where people could watch the ESL AU&NZ Championships live. Today they were playing DOTA2, fighting in a grueling elimination bracket. Much fun!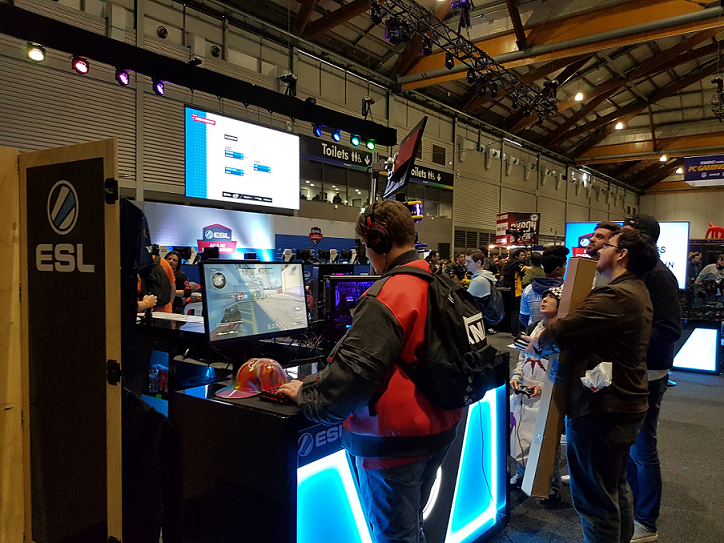 Being a comic reviewer my big thing about attending comic conventions is well…checking out the local and international comic talent of course! This is where I get the chance to look through artist portfolios, purchase some signed art and most importantly meet and greet some industry legends. I was particularly excited to meet Ben Stenbeck, being a big fan of his Mignolaverse work, like Koschei the Deathless and Witchfinder. Of course, I had to buy some of his work, get a commission drawing and also take the time to have a little chat to him. Alex Sinclair, Scott Williams, Ashley Wood, Thomas Campi and Tom Taylor were also great to check out – just to name a few. I also had a look around at the indie creators, checking out some super talented artists who are producing excellent and original work.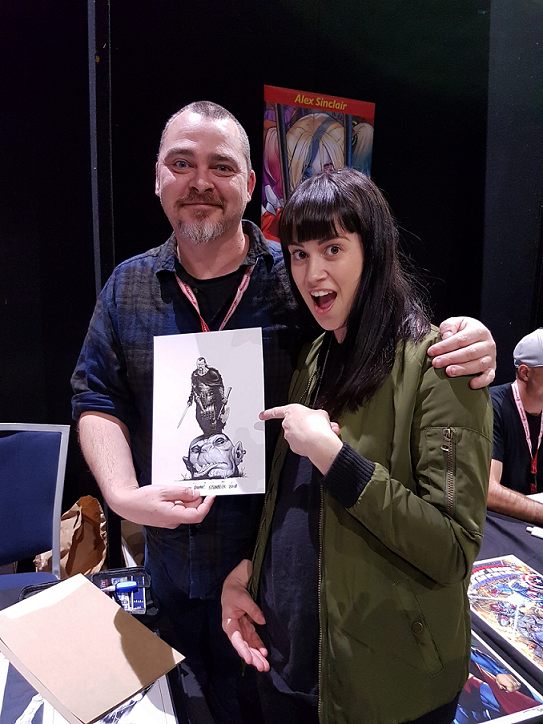 One of the great things about Supanova is that even when you're doing nothing, you're doing something. It is literally impossible to be bored, with countless shops and stalls selling collectibles, toys, comics and art surrounding you, engulfing you, enveloping you! One can't help but peruse these shops as you make your way from one destination to another, and if you're at all like me, can't help but part with large amounts of cash in the process. The simple act of moving around also allows you the chance to look at the insanely creative cosplayers walking by, decked out in their handmade and painstakingly crafted costumes and props. If looking at them isn't enough, there is always the Cosplay competition to check out, which allows for the very best of the best to hash it out on stage as they vie for the top spot and being crowned the champion. Super talented and ever-entertaining to watch.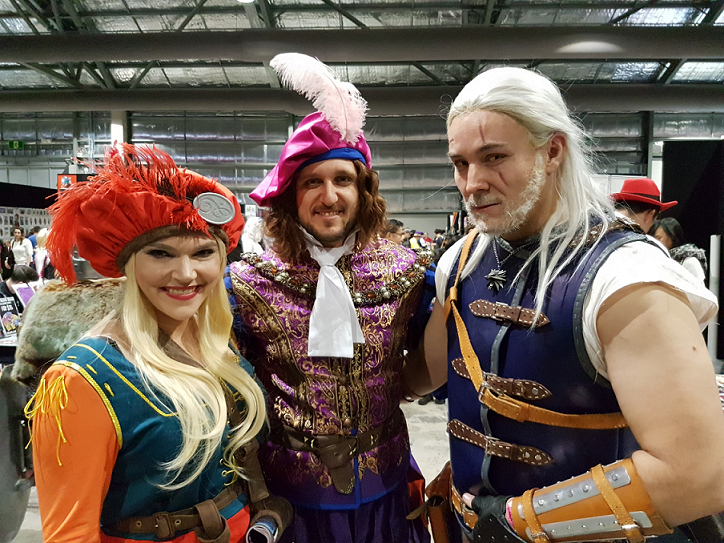 Feeling a little overwhelmed with the showroom floor, I decided to go and check out one of the seminars that was on offer. I sat in for the armour weathering seminar, presented by CB Studios. Personally, I'm not a cosplayer, but I appreciate and absolutely love seeing the wonderfully detailed armour that people make, and I find the process of creating these pieces amazing. This was an insightful and detailed seminar and I could see that those who attended were clearly enjoying the show as well. I then decided to stay and watch the following seminar, which was on creating comics for young readers, which was hosted by Campbell Whyte, Craig Phillips and Stewart McKenny. I really loved this panel and thoroughly enjoyed hearing what these industry creators had to say about inspiring the next level of comic readers.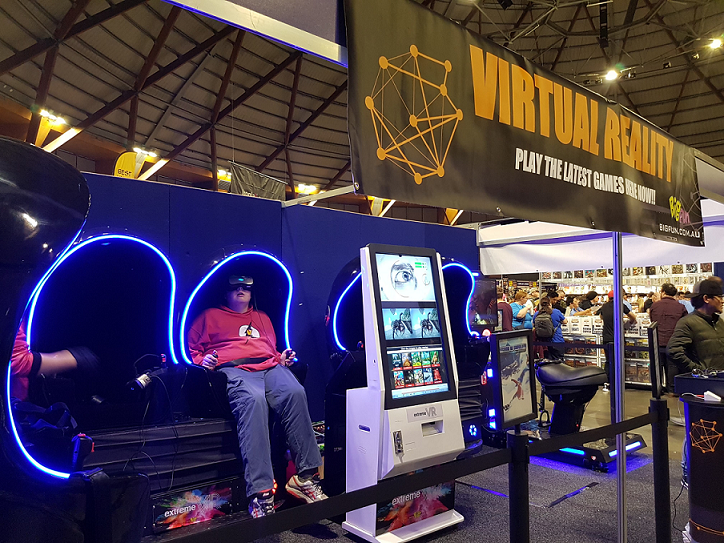 It was beginning to get late and my legs were starting to ache, so I then decided to head over, sit down and check out the Behind the Scenes panel. This is a live Q&A panel where people can talk to Australian filmmakers and actors about their upcoming productions, whilst getting a special sneak peek at the preview. I went along and sat in for the Occupation Panel which had members of the cast and crew on stage. This was a wonderfully interactive and insightful experience, which I highly recommend for any film nut or aspiring filmmakers or actors. I also decided to sit in and watch Australian actor, John Jarratt (Wolf Creek) talk and take questions from fans in the crowd.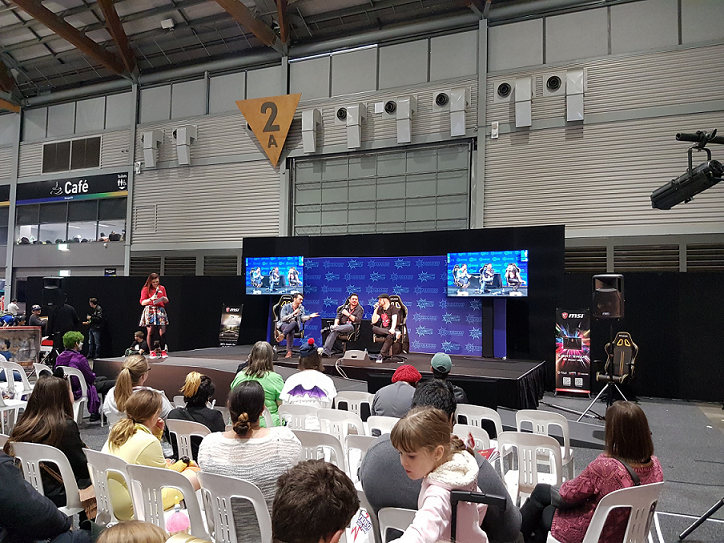 Unfortunately, time flies when you're having fun and just like that, it finishes. My back is sore, my legs are aching and my kids are exhausted fast asleep. Our yearly pilgrimage is over and like usual we had an insanely fun day checking out all the things Supanova had to offer. Without a doubt, one of the best family days out of the year.
Goodbye for now and see you next year Supanova!