Events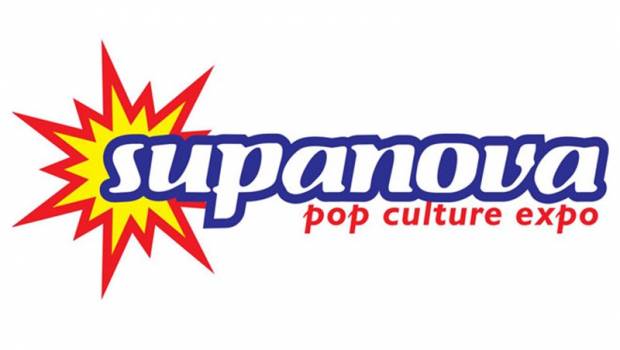 Published on October 1st, 2019 | by Andrew Bistak
Supanova's 2019 'Galactic Empire' Expands with Fantastic 'Daredevil', 'Doctor Who' & More Stars added to their Adelaide & Brisbane Expos!
With an already Supa-Star studded line-up locked down for November, Supanova Comic Con & Gaming has unveiled its latest batch of fantastic Adelaide (November 2-3) and Brisbane (November 8-10) guests!
From Bon Temps to Hell's Kitchen, now onto Australia, Deborah Ann Woll leads the latest guest announcements, known for her roles as Karen Page in Marvel's Daredevil series and vampire Jessica Hamby in HBO's True Blood.
The Marvel star joins forces with another vigilante, The Boondock Saints' Connor MacManus a.k.a.  Sean Patrick Flanery, along with Doctor Who alumnus Mark Strickson, who played Vislor Turlough, a companion of the fan-favourite Fifth Doctor during the '80s.
Harry Potter fans can delight in news that acclaimed actress and musician Alison Sudol, who reprised her role as half-blood witch Queenie Goldstein last year in Fantastic Beasts: The Crimes of Grindelwald, will also visit Adelaide (Saturday only) and Brisbane (Saturday and Sunday).
As if that wasn't enough, Star Wars-themed metal band Galactic Empire – yes, you read that right! – will bring their epic live show to Supanova during their November headline tour, performing inspired reimaginings of The Imperial March, Duel of the Fate and the iconic Star Wars theme.
The latest additions will join previously-announced Supa-Stars John Travolta, Jason Isaacs, Billy Zane, Mark Sheppard, Amy Acker and more.
Unfortunately, due to a sudden change in his shooting schedule, Supa-Star David Harbour has had to cancel his visit to Adelaide and Brisbane, sending his most sincere apologies to fans.
VIP, General Admission and John Travolta Specialty Passes are on sale now via Moshtix, along with tickets to see Galactic Empire in Concert on the Friday night in each city.