Events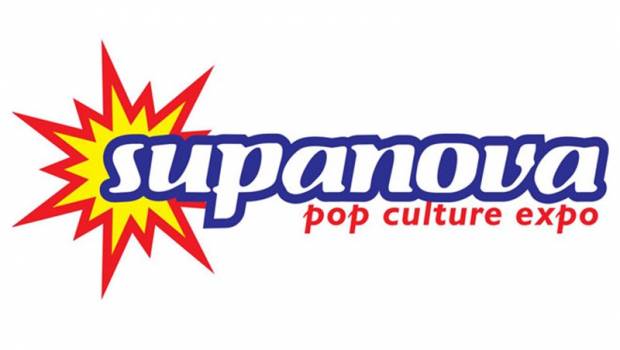 Published on April 28th, 2020 | by Andrew Bistak
Supanova Prescribes "Come Out and Have Fun!" for Post-Pandemic Blues in Confirming New Sydney & Perth Dates in August!
These have been challenging times for not only Australia but the whole world, and sometimes the best you can do is to plan in hope. In trying to give fans something to smile about as the annual Star Wars' "May the 4th" celebrations approach and in lieu of next month's Free Comic Book Day, Supanova Comic Con & Gaming have provided 'A New Hope' by moving their Supanova 2020 – Sydney and Perth events to later in the year, in the hope that social distancing restrictions will have been lifted by then. The Sydney event is now scheduled for 7-9 August, with Perth to take place one week later from 15-16 August.
Clark Kent and Lex Luthor will face off once again, with Smallville stars Tom Welling and Michael Rosenbaum heading to Supanova in Sydney and Perth, both of which will now take place this August instead of June.
Tom Welling's arrival, this August, follows a recent return to the role of the Man of Steel in the Arrowverse crossover event Crisis on Infinite Earths after starring in Lucifier, while fan-favourite Lex Luthor a.k.a. Michael Rosenbaum has featured in Guardians of the Galaxy: Vol. 2, Impastor and more.
Fellow Arrowverse talent John Barrowman also joins the line-up, fresh from the set of Doctor Who earlier this year, where he reprised his role of Captain Jack Harkness, alongside Mark Sheppard, better known as the King of Hell, Crowley, in Supernatural, and his roles across Battlestar Galactica and Doom Patrol.
Local legends Bob Morley (The 100) and Adam Tuominen (Power Rangers Ninja Storm, Escape from Pretoria, Underbelly: Razor) also join the TV and film Supa-Star line-up.
Meanwhile, it's the Clash of the Titans, as Attack on Titan's Lauren Landa and Jason Liebrecht sign on for both Supanova events. Fans will also recognise Liebrecht's voice as fan-favourite villain, Dabi, in My Hero Academia, with Landa known for her roles in Sailor Moon and Seven Deadly Sins.
They'll be joined by returning voice acting favourites Lucie Pohl (Overwatch, Red Dwarf XI, World of Warcraft) and Elizabeth Maxwell (My Hero Academia, Attack on Titan, Ghost in the Shell: Arise), the latter of who is an exclusive Sydney guest.
Perth folks are in for a treat with recent Supa-Star Spike Spencer now able to make the trip across the country, after previously being confirmed to attend Sydney alongside Amanda Winn Lee and Tiffany Grant, who are both still scheduled to make appearances in each city.
Leading the comic creators line-up and rounding out the first of many August announcements are Arthur Adams (Longshot, Monkeyman and O'Brien, Uncanny X-Men) and Joyce Chin (Red Sonja, Xena: Warrior Princess, Wynonna Earp).
Supanova has confirmed that all international guests will be dependent on international travel having resumed without quarantine being required. It's for this reason that tickets won't be going on sale until closer to the events, ensuring that when they do, the show will indeed go on!
Supanova is a celebration of fandom, where the worlds of film and television, fantasy, comic books, anime, sci-fi, cartoons, books, gaming and collectables comes to life! There's something for everyone, including 'cosplay' (costume-role play), fan clubs, musical performances, creative master classes, celebrity Q&As, wrestling, tournaments, competitions and an expo full of shopping possibilities.