Events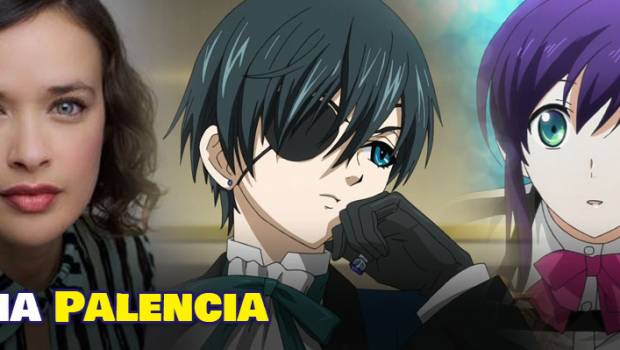 Published on May 28th, 2018 | by Admin
SUPANOVA Comic Con & Gaming Special Guests BRINA PALENCIA
Brina Palencia is an actress working in Dallas, TX and Los Angeles, CA. She's voiced… a lot of stuff. Some of her anime highlights include: Shirayuki in Snow White With the Red Hair, Minoru Mineta in My Hero Academia, Touka in Tokyo Ghoul, Ciel Phantomhive in Black Butler, Juvia in Fairy Tale, Chopper in One Piece, Holo in Spice and Wolf, Ririko in Sakura Quest, Varona in Durarara!! x2, Yuno in Future Diary, Natsuki in Summer Wars, Chibitalia in Hetalia, Rei in Evangelion 1.0, 2.0, 3.0, Kokone in Napping Princess, Mamushi in Blue Exorcist: Kyoto Saga, the list goes on for a very long time…
In the land of gaming she can be heard as Mad Moxxi in the Borderlands franchise, Carol Anne in Sony's Farpoint, Paige in Telltale's The Walking Dead: Michonne, Elle in Tales of Xillia, Teresa in Tales of Berseria, Mellka in Battleborn, Rayfa in Phoenix Wright: Ace Attorney, Cupid in SMITE, Gerda in Comic Jumper, Moogle in Final Fantasy Fables, and various characters in The Walking Dead: Survival Instinct, Duke Nukem Forever, Guitar Hero III and IV, Stunt Driver 2, and Street Fighter 4.
She also served as the Music Director for Space Dandy, Show By Rock, Dance With Devils, Negima!?, My Bride is a Mermaid, Rosario+Vampire, and Dragon Ball Super.
On camera she is best known for playing Sophia in the CW series Star-Crossed, Ana on Season 4 of The Walking Dead, Jody Evans on Season 7 of Castle, and Kayla Bates in the web series The Troubadoors.
Brina can also be seen in several indie films, such as 
Lumberjack Man
, 
Ghost of Goodnight Lane
, and 
Ladies of the House
, and writing music on Instagram 
@brinakins
.