Events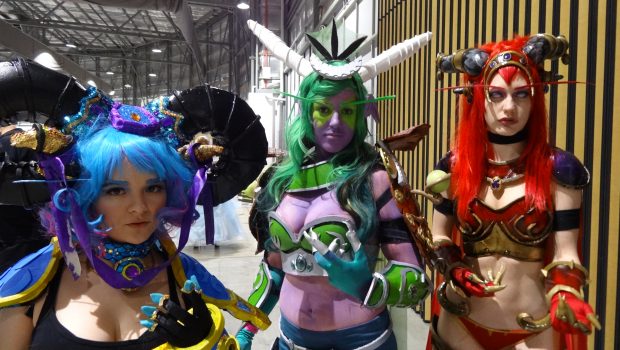 Published on June 18th, 2017 | by Dana Folkard
SUPANOVA COMIC-CON & GAMING EXPO – SYDNEY 2017
This year Supanova Comic-Con and Gaming Expo celebrated its 15th Anniversary with all sorts of weird and wonderful geeky delights. This three-day pop culture expo was held over the weekend, and allowed the chance for geeks from all walks of life to mingle, come together to celebrate their favourite fandoms and just have an overall rad time with one another. Whether it was your first time traversing this weird and wonderful world, or you were a seasoned convention goer, Supanova is an experience you'll walk away remembering for the good, the bad and the exhausting. This is a place that fosters a safe community for all that share a passionate love of nerd culture and everything geeky, and what's not to love about that?
This year showcased a variety of things to see and do relating to comics, anime, manga, gaming, science-fiction, fantasy, television, film, prosthetics, props and many other wonderful things. The list was HUGE, and catered to countless amounts of fans and their favourite fandoms, so there really was something for everyone. Whatever you fancied to partake in, whether it be checking out a workshop or seminar, watching the wonders of the Cosplay Competition, getting up close and personal with your favourite celebrity, rubbing shoulders with legendary comic creators or just wandering around and perusing the various stalls selling collectables there really was something for everyone. So, I decided to head along on down to Sydney Showground to check out this years Supanova, so I could be there and mingle with my people…my fellow geeks!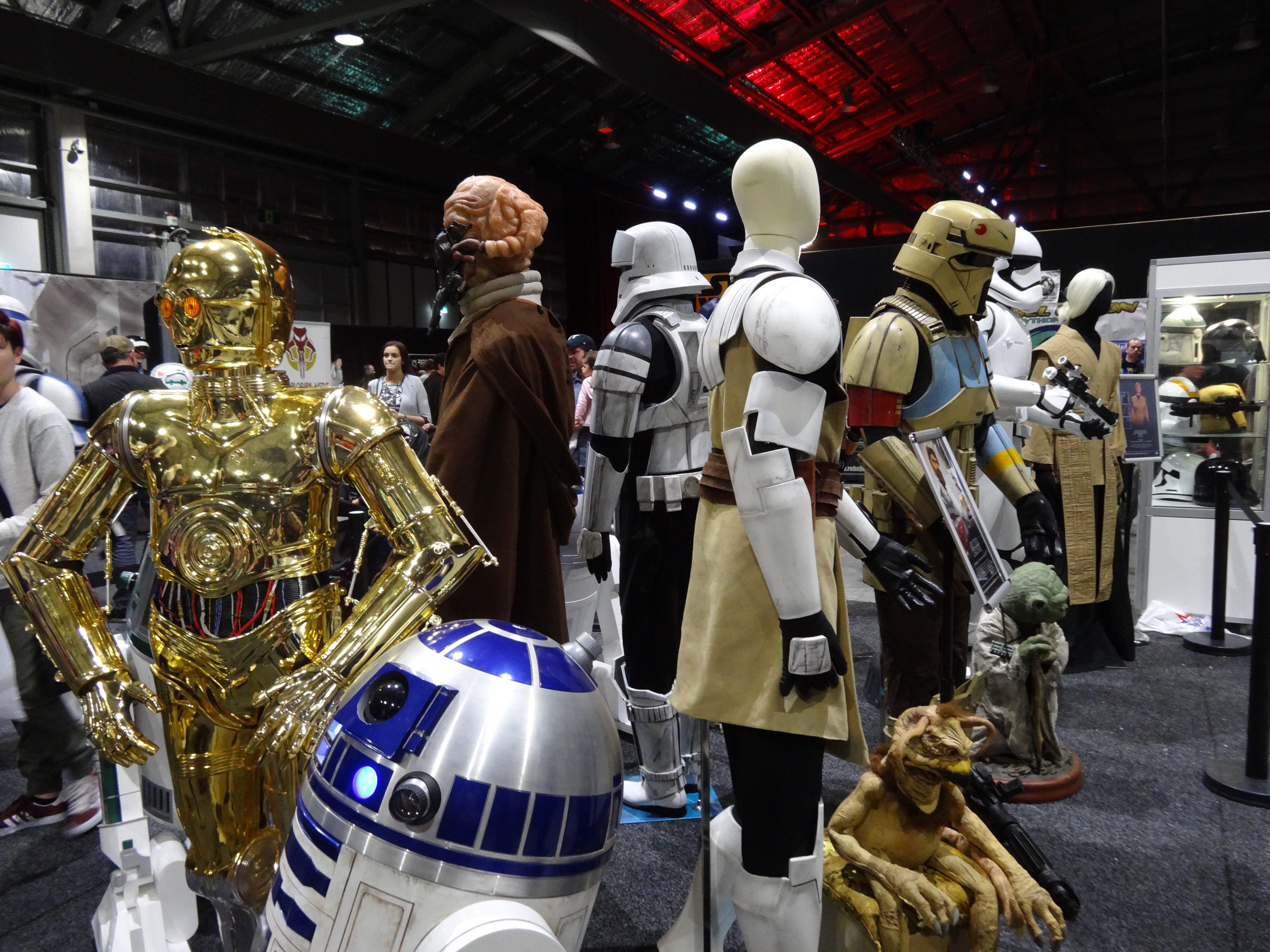 The lure of the showroom floor is always a good place to start, as I find it's very easy for me to dive into the action, immersing myself in the infectious vibe. Walking around, perusing the exhibitor booths, selling all sorts of geeky paraphernalia is always an enjoyable experience. This is where I got the chance to buy a memento for myself, a collectors robot for my husband and a toy for my son…and myself. I'm also rather fond and checking out the vintage toys and collector booths, hoping to spot something special that I've been searching for. There were also a number of other entertaining things to check out, like the Guinness World Record Attempt for the largest gathering of people dressed as Star Wars characters (excellent), the House of Hardcore, where you can watch an All-Star lineup of wrestling superstars, The Riders of Winterfest and so, so much more!
Anyone that's been to Supanova before will tell you that one of the biggest highlights are all the cosplayers walking around. For many people, it's all about stepping out in the costume you spent the last few months painstakingly crafting, so that you may show it off to all your fellow friends and have a fun time mingling with fellow cosplayers. I always enjoy taking a moment to sit back, relax with a coffee and enjoy watching all these people walk around in such a wonderful array of  eclectic costumes. However, cosplay isn't all fun and games, as there are many people who are professionals, and travel around to conventions like Supanova, competiitively showing off their threads. You could get a glimpse of this if you headed over to The Supanova Cosplay Competition, where you could watch the pros hash it out with one another, for titles of Best in Show, Best Craftsmanship and Best Performance, just to name a few.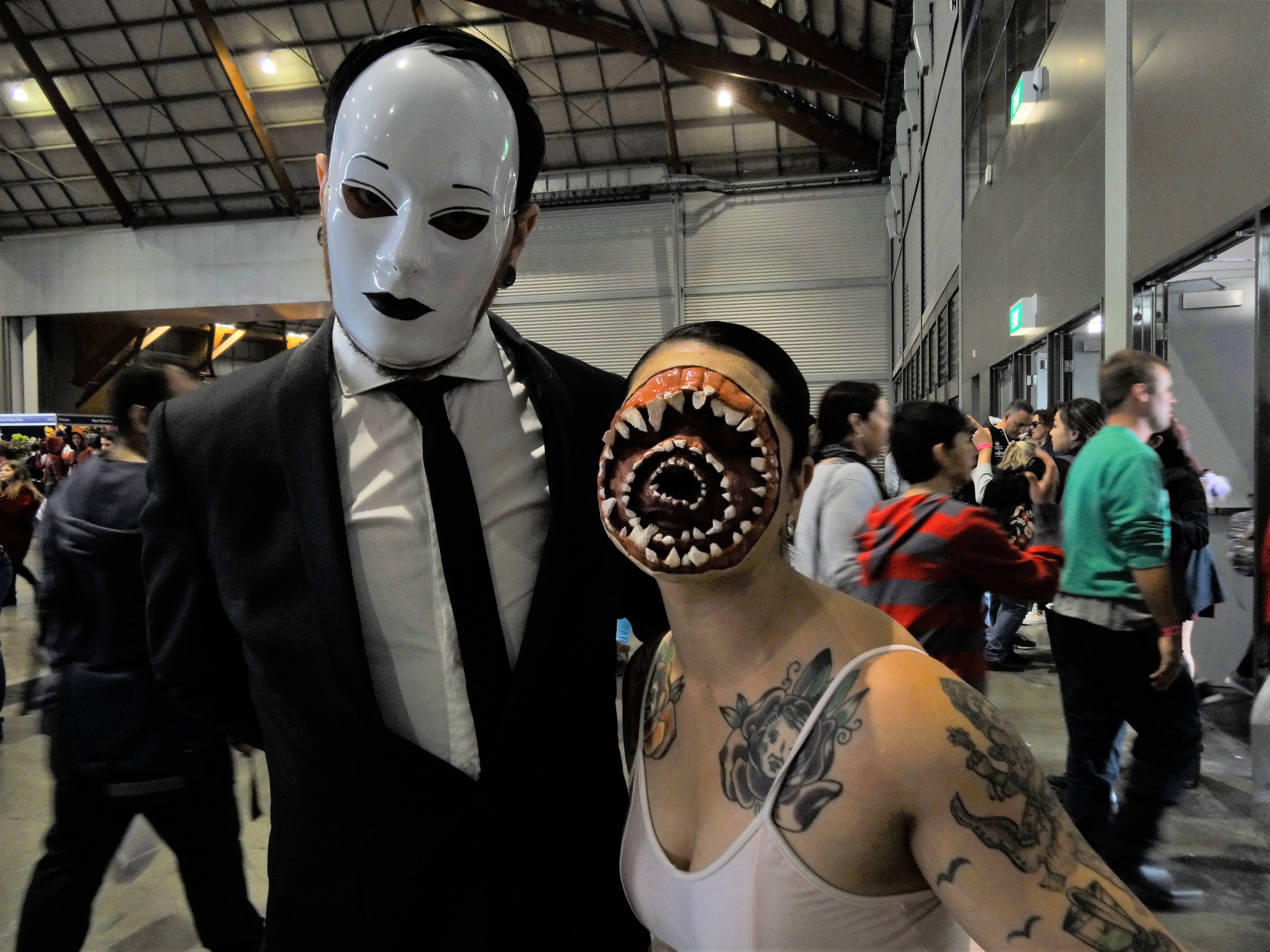 For me personally, one of the main reason I like to go to Supanova is because of the comic creators that I get the chance to meet. This is one of the rare opportunities where I get to chat to and buy some art from some industry legends. The Indie Press Zone showcased a variety of incredibly talented artists that had their portfolios on display, allowing you the chance to flick through and purchase any prints that are for sale. I find that this is also an excellent opportunity to walk around and discover new artists, whether they be working at an Indie company or a new up-and-coming talent that you've never heard from before. I always try and walk away with a few signed prints, so that I may add them to my collection and hang them on the wall. I went and visited a number of artists, like the legendary Mike Grell and Whilce Portacio, and it was an absolute pleasure to be able to look through their portfolios.
With an overwhelming amount of things to see and do, it can sometimes be hard to decide what to check out, as were are about a thousand things vying for your attention. Personally, I was beginning to feel overwhelmed by the showroom floor, so that's when I decided to grab a coffee and go and check out one of the many seminars that were on offer . These vary from a wide range of topics that range from writing workshops, makeup tutorials and industry related business advice. These seminars allow people to opportunity to learn hands-on techniques and approaches towards new skills relating to the industry and discovering the tricks of the trade. I personally find these seminars to be engaging and informative, and I always enjoy checking them out. So that's just what I did!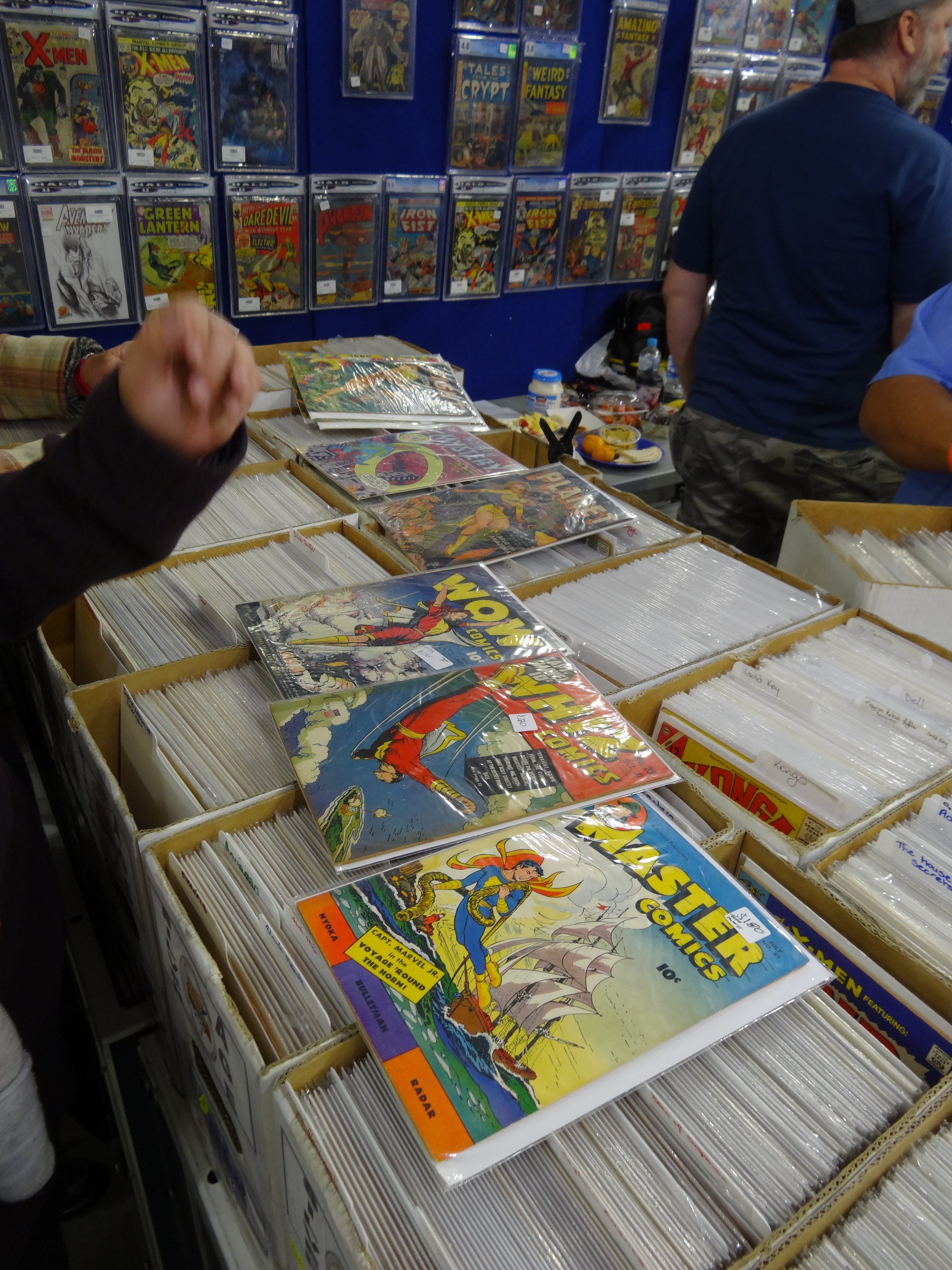 However, if none of this tickled your fancy, you could check out the Q&A panels, where fans got to get up close and personal with some of their favourite stars. I decided to head along and see the almighty Chris Hemsworth, best known for his role as Thor. A naturally charismatic guy, Hemsworth revealed a lot about himself and his time working on the Thor and Avengers films. It was nice to see his fans relish in asking him personal questions, enjoying his witty responses and charming banter. I also decided to head over and check out the Okja panel where we got to see director, Bong Joon-Ho, and actor, Steven Yeun talk about making this film and the industry they work in. I then decided to stay and watch the DC panel that followed, where I got to see David Harewood and Colin Donnell make quips about each other and engage with the audience in answering some interesting and compelling questions.
So, the weekend is over and I'm exhausted. There was an insane amount of things to see and do, and I only touched the surface of some of the things I saw and did. I always find that I walk away from Supanova with a satisfying feeling of exhausted enjoyment, as I've crammed about as much as I could into the short time I had there. This year I found it to be one of the more successful years, as I liked the extra space organisers opened up for exhibitors. It allowed more room for breathing and cleverly separated the exhibitor hall from artist alley and the collectibles. I'm also looking forward to seeing the rebranding of Supanova grow and evolve, with more of an emphasis on gaming taking centre stage. I clearly noticed more gaming related spaces dotted throughout the showroom floor, and these areas were pumping with action and busting at the seams with excited gamers. Something I'm curious to see more of in future Supanova conventions.
Thanks for the good memories Supanova. Until next time.