Hardware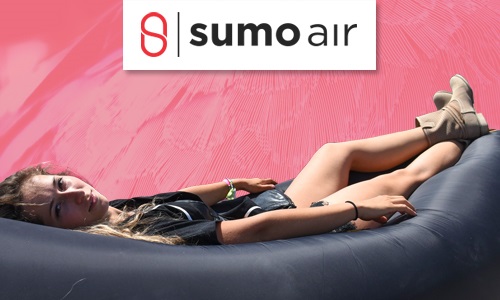 Published on September 14th, 2016 | by James Wright
Sumo Air Review
Summary: The Sumo Air is a great product for portable comfort outside such as the beach, pool or even a music concert!
From the creators of the Sumo Lounge comes the Sumo Air which is a portable inflatable lounge that has been designed for outdoor use such as the pool, beach or even a concert. Coming in a variety of colours (we checked out the red version), the Sumo Air is quite a lightweight product and even comes with its own travel bag plus a small instruction manual detailing how to inflate the product. Setting up the Sumo Air is basically child's play and by moving it through the air and courtesy of mother nature, it will inflate the product until it's ready to be used.
Given that, this product is definitely an outdoor item because you do need quite a bit of space to move it around until its filled with air and if we wanted an indoor product, the Sumo Lounge is the lounge we're looking. Once the Sumo Air is filled with precious oxygen, you then need to close the ends with the straps in order to keep it inflated.
It does take a few attempts at mastering this component but once done, you can immediately begin to use the product. On the beach, we used the Sumo Air for several hours and I must admit that it is quite a comfortable product and far superior than lying on the sand or using some beach chair.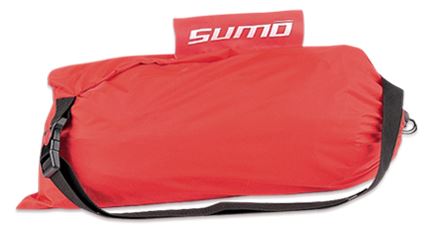 However after an hour or two, the air will start to deflate and you will need to refill the bag with air in order to use it again. It even comes with a metal ring to securely attach the Sumo Air into the ground because if it's windy, it would definitely be blown away. Once you're finished, you simply remove the straps, push out the air and then proceed to fold up the Sumo Air and place it back in its travel bag.
Another interesting aspect about the Sumo Air is that it comes with inbuilt pockets and even a bottle opener for opening a cold bottle of brewskie. The material used to create the Sumo Air is also quite strong as it is 300 Grade Ripston Nylon which will prevent any accidental damage to the product. It's actually stronger then it looks!
Final Thoughts?
If you're looking for a portable lounge for outside use then the Sumo Air really delivers. So if you're pooling around (and yes you can use it in the pool), at a concert or just need a portable lounge for additional comfort outdoors, the Sumo Air really delivers. All in all it's a well designed product which is made from strong material and once its filled up with air, your ready to experience portable air comfort.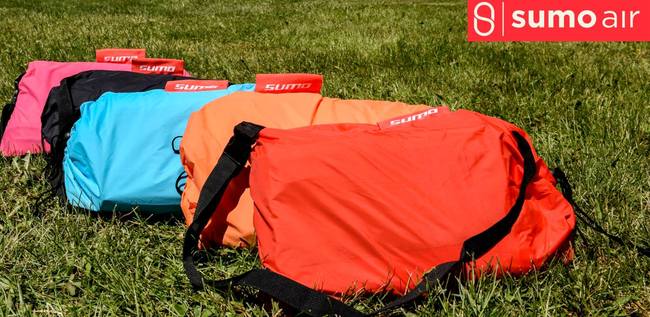 Specifications:
Dimensions: Inflated (With Air) ): (L x W) 78.7 x 35.4 in, Deflated (without air): 13.8x 7.1 in.
Weight: 2.7 lbs/ 1.2 kgs
Material: Highest Quality 300 Grade Ripstop Nylon
Care: Use washcloth with lukewarm water & soap
Features:
– Phone/Tablet/Magazine Holder
– Bottle/Cup Holder
– Bottle Opener
– Tent Peg Loop – to ground Sumo Air for firmness with use of pegs
– 300 Grade Ripstop Nylon Carrying Bag