Games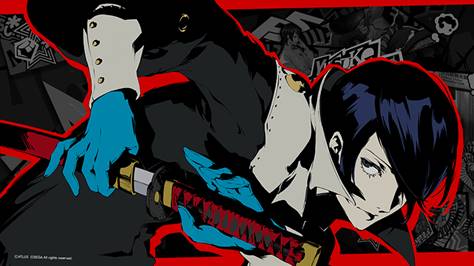 Published on April 5th, 2017 | by admin
Suit Up, The Metaverse Awaits – Persona 5 Is Now Available
Sydney, April 5 – It's time. There are too many wicked hearts that are ripe for the taking, and only the Phantom Thieves can do anything about it. Get ready to gather your best friends and carry out the greatest heists the world has ever seen because the long awaited JRPG Persona 5 is now available in Australia.
The newest transfer student of Shujin Academy in Tokyo is a bad kid. Well, that's what the rumours say at least. The truth is that the protagonist of Persona 5 was framed for a crime he didn't commit by crooked authority figures in his hometown. Unfortunately, he's simply the victim of a corrupt system, and he must remain on his best behaviour in order to avoid more trouble with society. This will DEFINITELY prove difficult because he soon discovers the power to travel into another world, known as the Metaverse, and change the most distorted desires of wicked people. Players will guide the protagonist and his motley crew of misfits, known as the Phantom Thieves, as they venture into the Metaverse to battle evil shadows, negotiate with Personas, solve dangerous puzzles, discover terrifying secrets, and change the hearts of evil people by stealing their most vile core desire. Oh, and they'll need to do all this while pretending to be normal Japanese high-school students.
Society hides a lot of evil, but it's time for the Phantom Thieves to change that. Wake up, get up, get out there.
Get ready to take some hearts with the launch trailer below!
FEATURES RECAP
Persona 5 is the first numbered title of the award-winning franchise on home consoles since the PS2 generation.
Fast-paced Japanese role-playing game mechanics, exciting action sequences, deep and engaging story.
Vibrantly stylized characters, enemies, and environments, elegant anime-style cut-scenes.
Soundtrack featuring the fresh sounds of acid jazz composed by the legendary composer Shoji Meguro.
A standalone story experience that welcomes newcomers and veteran Persona players alike.