Events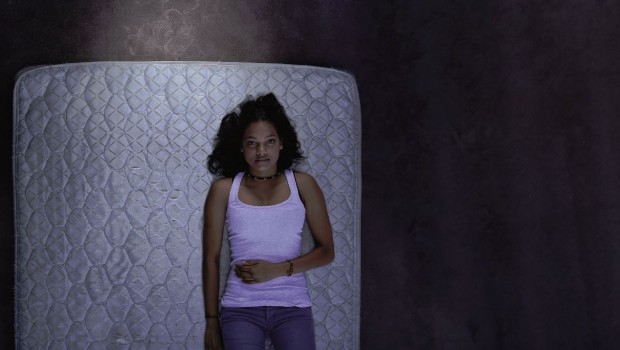 Published on March 18th, 2016 | by admin
Sugarland at Arts Centre Melbourne
MELBOURNE, FRIDAY 18 MARCH 2016 — The rarely seen world of Northern Territory teenagers will be explored in the eye-opening new play Sugarland from 19 – 21 May 2016 in the Playhouse Rehearsal Room.
Over a two-year period, the Australian Theatre for Young People (ATYP) and playwrights Rachael Coopes and Wayne Blair (The Sapphires, Redfern Now, Gods of Wheat Street) undertook a series of residencies in Katherine, Northern Territory. They wanted to create a story that would give audiences, particularly young people, an understanding of what life is like growing up in one of Australia's remotest regions.
Following the lives of five teenagers and their local youth worker, Sugarland explores a hidden world of big responsibilities and simple pleasures, of complex issues and elusive solutions and gives insight into lives rarely seen on the Australian stage.
The story documents the unlikely friendship between Nina and Erica. Nina's good at school but that's not important – she needs a house to live in and she needs it soon. She's living at her Auntie's so she can go to school in town, but it's not working out. Erica's dad is in the RAAF so her life is transplanted every few years. She moves so often she's stopped even trying to fit in. The only thing the girls have in common is the music they listen to. But sometimes that's enough.
Co-directed by ATYP artistic director Fraser Corfield (M.Rock, Spur of the Moment) and David Page (Bangarra Dance Theatre Artistic Associate), Sugarland will shock, provoke and inspire. ATYP has been bridging the divide between young people and professional theatre practice since 1963. It is Australia's oldest and largest youth theatre company.
Sugarland is toured by Performing Lines for Blak Lines and is supported by the New South Wales Government through Arts NSW and the Australian Government through the Australia Council for the Arts. "Amongst the politics and racism and bureaucracy, the five young people in Sugarland navigate their way through this uncertain terrain with love, grace, humour, resilience and a desire to keep going…"ArtsHub 
Arts Centre Melbourne presents Australian Theatre for Young People's Sugarland Produced by Performing Lines
19 – 21 May Thursday 19 May, Friday 20 May, 7pm Saturday 21 May, 3pm* and 7pm *Includes 20 minute Q&A Playhouse Rehearsal Room Bookings: artscentremelbourne.com.au or 1300 182 183