Events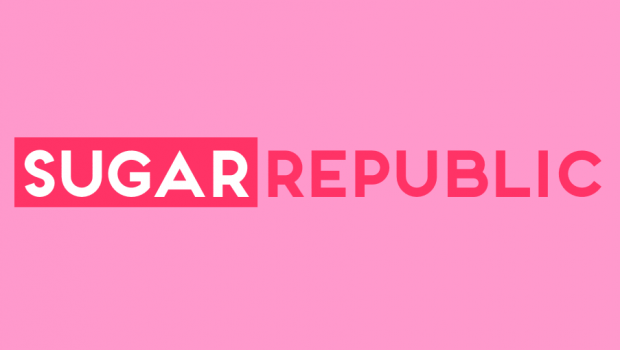 Published on July 29th, 2018 | by Andrew Bistak
Sugar Republic Review… it really is the sweetest interactive exhibition in Melbourne!
Summary: Sugar Republic is a delicious interactive exhibition celebrating all things sweet!
Welcome to the SUGAR REPUBLIC where being a big (or small) kid is a must as you explore this interactive pop-up sweets museum which is literally a sensory information overload of all things deliciously sweet.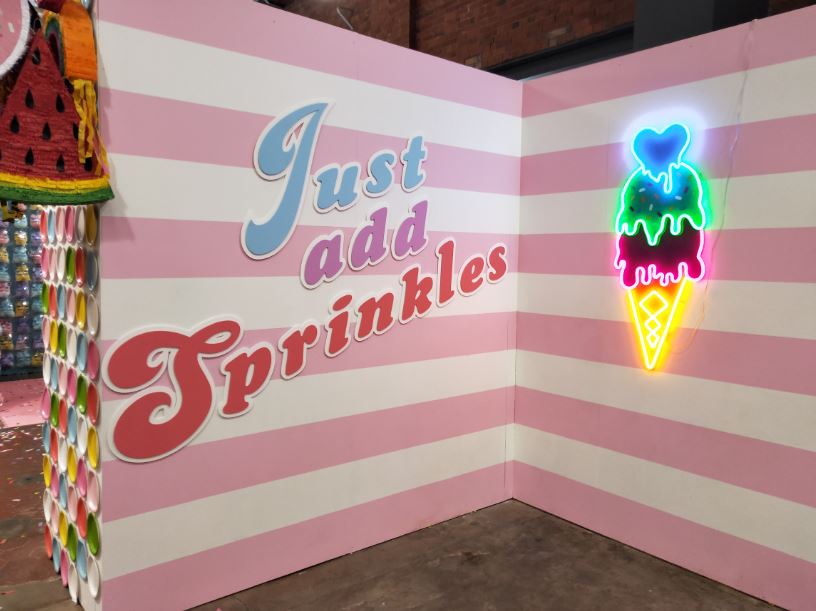 The Sugar Republic is currently showing at 379 Smith St Fitzroy until 17 August 2018 and is a true celebration of candy and more importantly, some of the exhibits not only allow you to be part of them but you can even sample some of the tasty offerings at this museum from classic Wizz Fizz to a very tasty soft serve ice-cream with sprinkles at the end of this exhibition.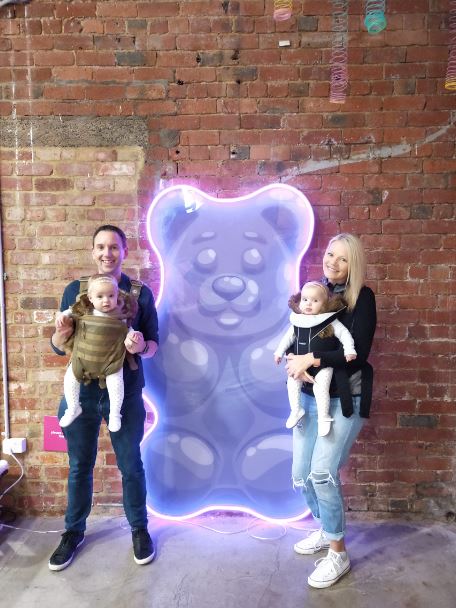 At its core, the Sugar Republic features 12 sensory rooms which offer some extraordinary photo opportunities that will make you the envy of all your friends and family. As mentioned, this exhibition is an event for all ages and walking into the Sugar Republic felt like walking into Willa Wonky and his chocolate factory. Although Willy Wonka was not there to greet us, the staff of Sugar Republic were amazing who were not only friendly and fun but offered to take photos of us and their enthusiasm was quite infectious.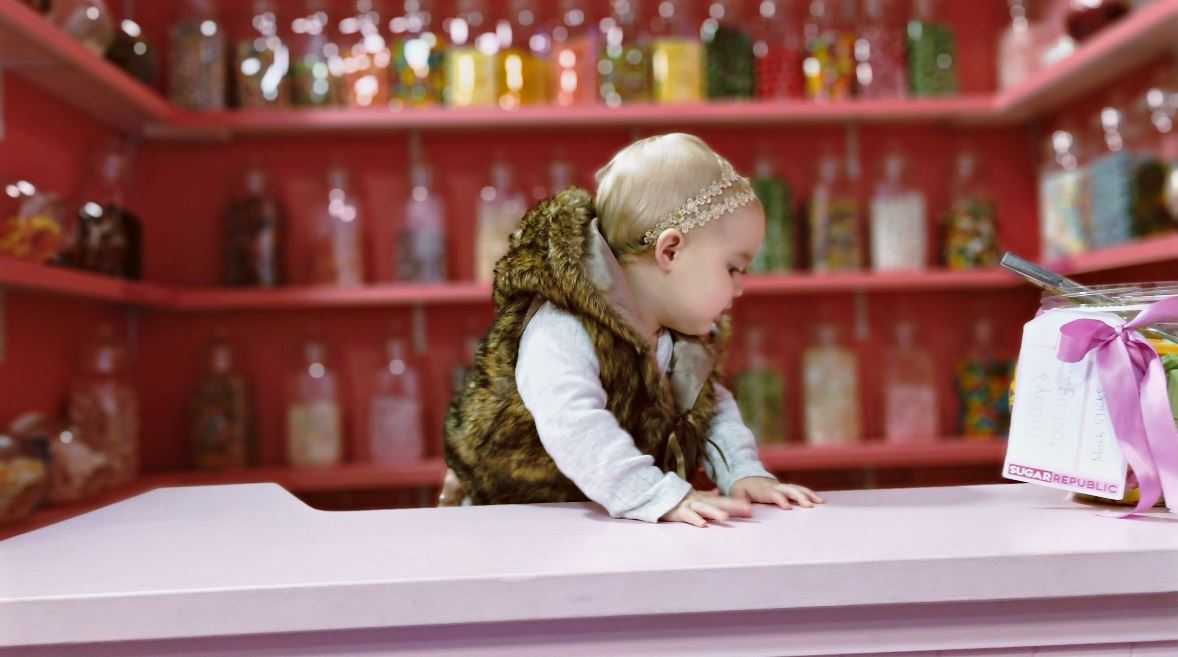 One of the first interactive exhibits at the Sugar Republic is a spinning treat wheel and whatever the it lands on, you are given a corresponding sweets card to collect later… and consume. Then you have the giant gumball machine which allows you to go inside or the giant birthday cake that once again makes for a very cool photo.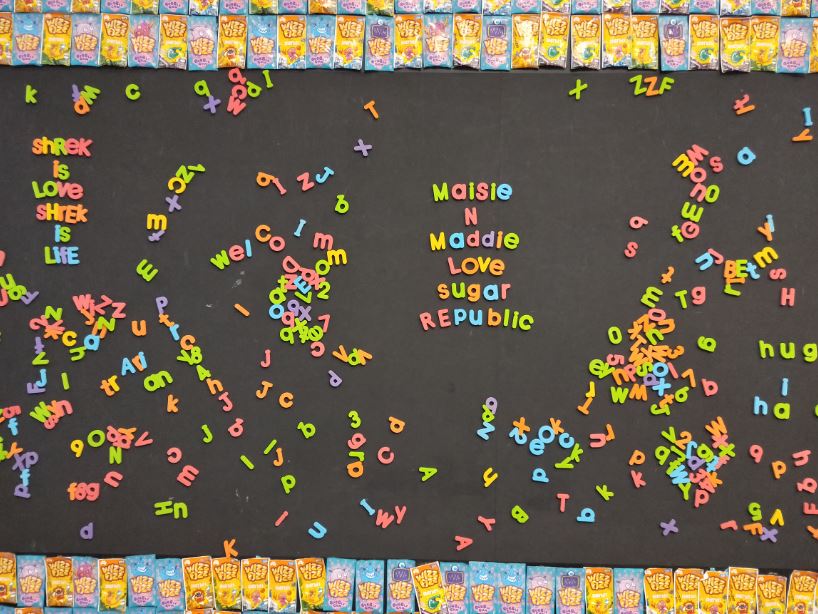 There is even a lolly shop where you can go behind the counter to our favourite, the giant pink bubblegum ball pit as we became our younger selves again. The exhibition even offers some retro artwork, a mini-cinema to a vibrant neon candy art wall that would make Andy Warhol green with jealousy. Another highlight of the Sugar Republic is the layout which makes moving through this exhibition quite easy and as tickets are purchased in time-slots, it doesn't make your experience crazily busy.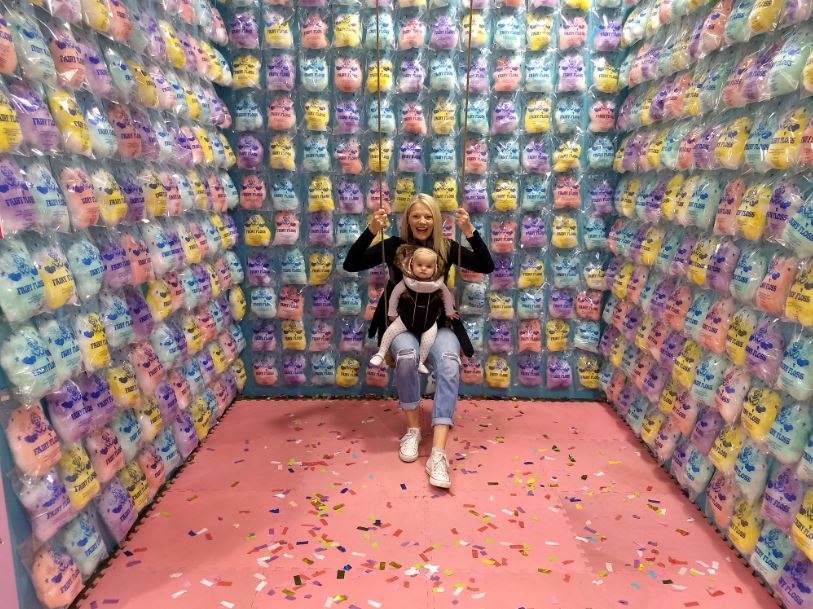 Final Thoughts?
Looking for something sweet in your life and to unleash your inner child, then check out the Sugar Republic which is strictly showing for a limited time in Fitzroy Melbourne. Furthermore, the Sugar Republic is a fun an interactive museum that is a true celebration of all things sugar as you sit on the fairy floss swing, cross the candy rainbow bridge and end up in the giant pink bubblegum ball pit that will have you smiling from ear to ear!
So what are you waiting for? Check out the Sugar Republic now and give yourself a good 2 hours to lose yourself in this world of treats!
EXHIBITION DETAILS: Sugar Republic
WHERE: 379 Smith Street, Fitzroy
WHEN: June 22-August 27
COST: $35 for adults and $25 for children 16 and under. Children two and under are free.
Includes free lollies, treats and ice cream