Games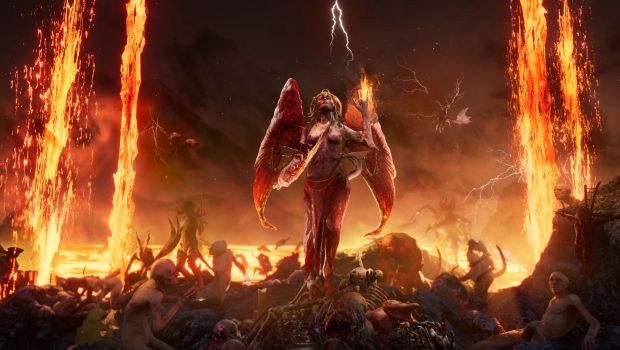 Published on September 28th, 2021 | by Adrian Gunning
Succubus: Hellish Trailer
Watch the new Succubus trailer! This time, the material focuses on presenting Adult Only content, which will be available after downloading a free DLC on the day of the game's premiere. 
Succubus will be available on Steam and GOG.COM when it launches on October 5, 2021! 
Each player, regardless of their country of origin, will be able to enjoy the uncensored version on the day of release, as a free DLC will be available that unlocks the adult-only content. If the visibility and downloadability of the DLC is blocked in a given country, players will be able to download it for free, directly from our website: www.madmind-studio.com
Succubus is meant to present the game world from the perspective of a liberated demon who is indifferent to such human qualities as shame or shyness. The main character of the game – Vydija, leaves not only a sea of dismembered and mutilated victims on her way, but also finds time to satisfy her own lust and needs.
Succubus will be released on PC on October 5, 2021.
In the meantime you can also play the game's Prologue on Steam, which was very warmly received by fans. This version of the game allowed us to collect valuable feedback from over 400,000 users who shared their opinion about the game with us and filled out the questionnaires we have prepared. Based on those, we have implemented many fixes and suggested improvements to the full game to offer our fans the best possible product!
SUCCUBUS MAIN FEATURES:
Intense and brutal action
40 different weapons
20 special powers
A system of weapons and armors that affect the player's statistics
A hostile environment full of traps and enemies
Diversified opponents
Boss fights
World Map
Character Customization
Main Hub with customization option
Ranked Arenas with Online Leaderboards
A multi-story plot combining horror with action and survival
A rich and diverse world of Hell
Surreal visual setting and gore