Games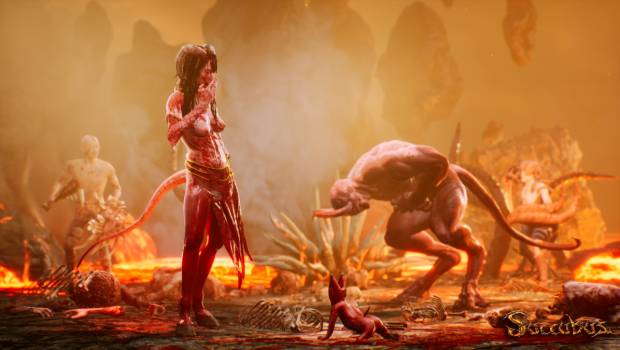 Published on March 18th, 2020 | by Adrian Gunning
SUCCUBUS: Forest of Flesh Gameplay
SUCCUBUS is an FPP slasher in which players will be able to face their opponents by playing as the succubus Vydija. Using melee weapons and magic, players will move around the world map, accumulating experience points necessary for character development, modification and unlocking new weapons and special powers.
The material presented below is a record of a fragment of the game from one of the later stages in SUCCUBUS. The forest is full of traps and aggressive demons, it is one of four visual styles in which the levels in the game will be maintained.
AGONY SALES
The sales of Agony and Agony Unrated exceeded a total of 300,000 copies sold, including returns by the end of 2019.
Sales of the PC version exceeded 200,000 copies, while the console versions sold a total of over 105,000 copies.
VYDIJA'S OFFICIAL BLOG AND TWITTER ACCOUNT
One of the key elements of the Succubus promotional campaign remains the main character of the game – Vydija, who maintains her Twitter account, regularly uploading new photos and interesting facts from the game world. Vydija also occasionally gives interviews.
Players have the opportunity to maintain a dialogue with Vydija, who actively responds to their comments and suggestions.
Responding to the needs of the fans, we decided to expand Vydija's activities on the Internet. Vydija has also begun to talk about the progress of the development of SUCCUBUS, describing it on her private Blog, which allows fans to be up to date with the production.