Films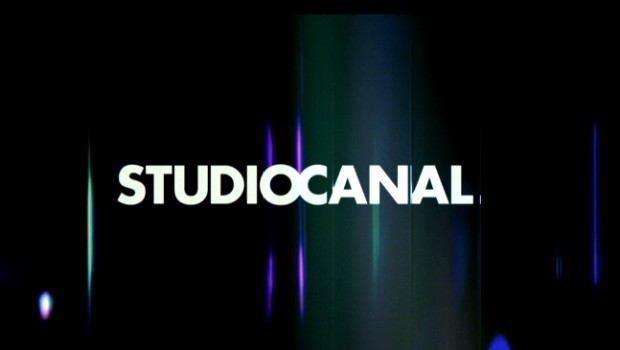 Published on January 5th, 2015 | by Damien Straker
STUDIOCANAL Release Schedule – Dated Films – 2015
SELMA
Release:
12.02.15 (Advance  screenings: 6th, 7th and 8th February)
Cast:
David Oyelowo, Oprah Winfrey, Carmen Ejogo, Tom Wilkinson, Tim Roth, Giovanni Ribisi and Cuba Gooding Jnr.
Director:
Ava DuVernay
Synopsis:
Marking the 50th Anniversary of Martin Luther King's iconic marches from Selma to Montgomery, SELMA will be released on February 5th 2015.  David Oyelowo (The Butler) stars as Martin Luther King and is joined by cast that includes Tom Wilkinson, Giovanni Ribisi, Oprah Winfrey, Tim Roth and Cuba Gooding Jnr.  The film is produced by Oprah Winfrey and Brad Pitt's Plan B productions, with Ava DuVernay directing. Selma has just been nominated for 4x Golden Globes, including Best Director and Film, Drama.
WYRMWOOD: ROAD OF THE DEAD
Release:
Special event screening: 13.02. 15 (One Night Only)
Cast:
Jay Gallagher, Bianca Brady, Leon Burchill
Director:
Kiah Roache-Turner
Synopsis:
Barry is a talented mechanic and family man whose life is torn apart on the eve of a zombie apocalypse. His sister, Brooke, is kidnapped by a sinister team of gas-mask wearing soldiers & experimented on by a psychotic doctor. While Brooke plans her escape Barry goes out on the road to find her & teams up with Benny, a fellow survivor – together they must arm themselves and prepare to battle their way through hordes of flesh-eating monsters in a harsh Australian bushland.
MANNY LEWIS
Release:
05.03.15
Cast:
Carl Barron, Leanna Walsman, Roy Billing, Damien Garvey
Director:
Anthony Mir
Synopsis:
Carl will make his big screen debut in 2015, in the comedy drama feature MANNY LEWIS. The film tells the story of a famous but introverted comedian as he struggles to overcome his sense of alienation and shyness, and a difficult relationship with his father, in a romantic and feel-good quest for the love of the quirky Maria.
THE GUNMAN
Release:
19.03.15
Cast:
Sean Penn, Javier Bardem, Idris Elba
Director:
Pierre Morel
Synopsis:
Jim Terrier (Penn) is an ex-government contract killer whose past comes back to haunt him when his former employer tries to have him killed.

Thrust into a heart pounding game of cat and mouse, Terrier races from the jungles of Africa to the streets of London and the vibrant city of Barcelona in a mission to flush out the people who want him dead. But Terrier is shocked to learn that he's not the only one who's become a target, he must also protect Anne, the beautiful woman he left behind years ago.

Their passionate affair is rekindled as they go on the run together, staying one step ahead of a ruthless team of assassins hot on their trail. Terrier knows there's only one way to save himself and Anne: he must bring down one of the world's most powerful organisations and face a dangerous enemy from his past in a nerve shattering showdown that only one man will survive.
SHAUN THE SHEEP
Release:
26.03.15
Cast:
Director:
Richard Starzak and Mark Burton
Synopsis:
From award-winning Aardman Studios, the creators of Wallace & Gromit and Chicken Run, comes the big screen debut of the hugely popular Shaun the Sheep. When Shaun's mischief inadvertently leads to the Farmer being taken away to the Big City, Shaun, Bitzer and the flock make the dramatic decision to leave the farm and rescue the farmer themselves…setting the stage for an epic adventure.
ROCK THE KASBAH
Release:
30.04.15
Cast:
Bill Murray, Bruce Willis, Kate Hudson, Danny Mc Bride, Shia Labeouf, Zooey Deschanel
Director:
Barry Levinson
Synopsis:
A washed-up music producer finds one last shot at redemption with a golden-voiced young girl in Afghanistan.
THE BLINKY BILL MOVIE
Release
17.09.15 (NSW/QLD/VIC) 24.09.15 (ACT/NT/SA/WA)
Cast:
TBC
Director:
TBC
Synopsis:
Blinky Bill is a little koala with a big imagination. An adventurer at heart, he dreams of leaving the little town of Green Patch and following in his missing father's footsteps. When Blinky discovers a mysterious marker that hints at his Dad's whereabouts, he embarks on a journey that takes him beyond the boundary of Green Patch and into the wild and dangerous Outback. He quickly makes friends with Nutsy, a zoo koala, and Jacko, a nervous frill-necked lizard. Pursued relentlessly by a vengeful Cat who has a personal score to settle with Blinky, the trio must learn to work together if they ever want to survive the rugged Australian landscape and find Blinky's father!