Games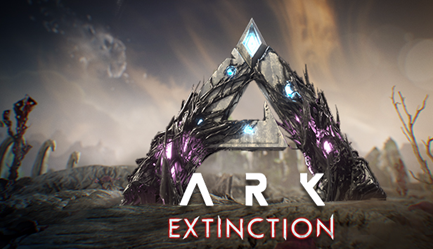 Published on June 20th, 2018 | by Admin
Studio Wildcard Reveals First Trailer & Gameplay Details for its upcoming Expansion Pack – ARK: Extinction
Sydney, Australia – 20th June 2018 – Today, Studio Wildcard released into the wild its first trailer for ARK: Extinction, the upcoming expansion pack of its dinosaur action-adventure game ARK: Survival Evolved! Finish your journey through the worlds of ARK in 'Extinction', where the story began and ends: on Earth itself! An Element-infested, ravaged planet filled with fantastical creatures both organic and technological, Earth holds both the secrets of the past and the keys to its salvation. As a veteran survivor who has conquered all previous obstacles, the ultimate challenge awaits: can you defeat the gigantic roaming Titans which dominate the planet and complete the ARK cycle to save Earth's future?
Watch the Extinction reveal trailer here

In the months leading up to Extinction, there will be regular drops of Extinction-related Explorer Notes within ARK and its already released expansion packs, which once collected will unlock new skins and the appearance of powerful Tek-themed dinosaur variants within the ARKs. Studio Wildcard released the first set of these Explorer Notes last Friday, along with the first Extinction related skin 'Corrupted Helm'. ARK: Extinction will release worldwide on 6th November 2018 for PlayStation 4, Xbox One and PC, joining the desert-themed Scorched Earth and the underground, derelict biome Aberration, in continuing to unravel the mysteries of ARK!
ARK survivors who own the Explorer's Pack or Season Pass will automatically receive Extinction for no additional cost. ARK: Extinction will also be available as a standalone expansion pack and upgrade.
For more information visit: https://fivestargames.com.au/product/ark-survival-evolved/
For the latest updates follow us on Twitter, like us on Facebook, subscribe to us on YouTube, visit the Website at playark.com and watch us tame and train leviathan dinosaurs on Twitch.TV.