Games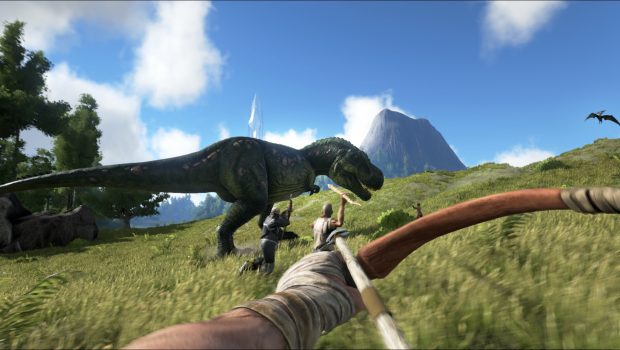 Published on August 17th, 2017 | by admin
STUDIO WILDCARD ANNOUNCES AVAILABILITY OF RENTABLE PRIVATE GAME SERVERS FOR ARK: SURVIVAL EVOLVED ON PLAYSTATION 4
Sydney, AUSTRALIA – August 17, 2017 –  Studio Wildcard, developers of the multi-million selling dinosaur-themed survival game — ARK: Survival Evolved have today announced that rentable private dedicated servers for players of the PlayStation 4 version of the game are now available, with Xbox One rentable servers coming in September. These servers offer ARK survivors the opportunity to host private, player-run worlds for themselves and their console friends with up to 100 players per server, setting their own in-depth parameters and custom rules for games on their server. To host your own ARK private dedicated server for PlayStation 4, head to https://nitra.do/arkps4
ARK: Survival Evolved will launch worldwide on August 29, 2017, for PlayStation®4, Xbox One and PC. Visit http://playark.com/au/ more information on the game.
Nitrado is the first server provider ready to offer the ARK private console dedicated servers, with other companies joining the party soon. The servers will be offered at a low monthly cost, with the goal of making them available to the widest group of players possible. Studio Wildcard has worked with the hosting companies to make the service available, with the costs going only to the server hosting companies.
A key feature offered is "Cross ARK", which allows players to connect multiple custom private servers together to create a large cluster and jump seamlessly between different servers/worlds. All server settings can be adapted to the player's preference by editing the settings through the web portal.
Powered by Unreal Engine 4, ARK: Survival Evolved takes on the survival genre with a unique blend of emergent multiplayer cooperation and competition. Players awake stranded and starving on the beach of a mysterious island among a herd of other confused humans. On ARK, they must then hunt, harvest, craft, research technology, and build shelters to protect against scorching days, freezing nights, volatile weather systems, dangerous wildlife, and potential enemies. Tame, train, ride and breed one of 100 amazing dinosaurs and other prehistoric beasts, including gargantuan creatures on a scale never before seen in video games! Fly a Pteranodon squadron over the snow-capped mountains, race through the deep jungle with your pack of trained Raptors, tromp through a fortified enemy base along a convoy of gigantic Brontosaurus, or chase down prey on the back of a raging T-Rex.
ARK: Survival Evolved is rated "MA 15+" for Strong themes and violence, online interactivity by the Australian Classification Board.
Feel like riding a dinosaur? Join the ARK growing band of survivors in the community forums HERE: https://survivetheark.com/forums/