Comics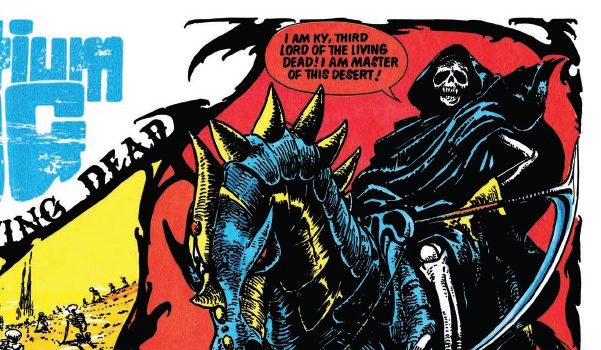 Published on April 16th, 2023 | by Tim Chuma
Strontium Dog Search & Destroy 2 Review (2023)
Summary: A meaty story and interesting character. Worth a look if you want to get more into another character from 2000AD that is not Judge Dredd.
Johnny Alpha is a mutant who works for the Strontium Dogs, a group of bounty hunters who do all the jobs no one else will take. These stories come from the pages of 2000AD and were originally published over multiple issues it seems quite early in the publication's run.
There are four different stories presented but some seem to go for longer than others and have more weight to them like Johnny Alpha's journey through "Hell" and the job where he has to go back in time and arrest Hitler.
It is quite a solid story and something that you can pick up and put down and not feel like you need to rush through it. Before this I had never really heard of this character as he does not seem to have the cut-through that other character in the 2000AD series but he seems to have some fans seeing as this is the second volume.
Of all the stories in this book I feel like the story about the Hell dimension stands up and ends quite satisfactorily. While there is a lot of violence in the book there is some touches of humour from the Bezerker sidekick and some of the absurd situations like riding a nuclear bomb into another spaceship.
I would recommend this one even if you have only heard of Judge Dredd from the 2000AD comics as it is a good way to get up to speed with a different character from this universe.
Comic details:
Writer: John Wagner, Alan Grant
Artist: Carlos Ezquerra
Letterer: Peter Knight, Carlos Ezquerra, John Aldrich, Steve Potter
Format: Paperback, 192 pages, some colour spreads with black & white
Publisher: Rebellion
Published Date: 2 February 2023
Originally published: 2000AD Progs 86-94, 104-118, 178-181, 182-188