Games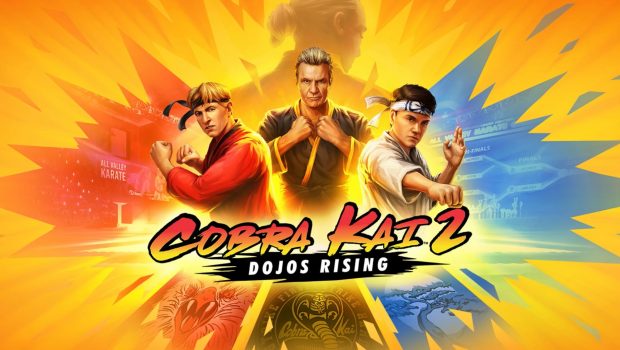 Published on November 8th, 2022 | by Adrian Gunning
Strike First, Strike Hard – Cobra Kai 2: Dojos Rising Is Out Now on Video Games Consoles & PC
Cobra Kai 2: Dojos Rising, the new video game inspired by the hit action-comedy series, is available on PlayStation®5, PlayStation®4, Xbox Series X|S, Xbox One, Nintendo Switch, and PC via Steam. Experience the intense rivalry and pulse-racing action at the heart of the Cobra Kai saga. Go blow-for-blow in bare-knuckle battles with and against your favorite characters as you lead your chosen dojo and team of highly skilled fighters to secure your legacy as the Grand Champion of the All Valley Tournament!
All five seasons of Cobra Kai, produced by Overbrook Entertainment in association with Sony Pictures Television, are available on Netflix.
For more on Cobra Kai 2: Dojos Rising, visit www.PlayCobraKai.com.
Key Features
Multiple Game Modes: Fight your way to the All Valley Tournament in an exciting new narrative in Story Mode, or play Cobra Classics and relive epic moments from the show and more.
28 Playable Characters: Play as your favorite characters from the show's expansive roster and use their special skills and abilities on your path to victory!
Choose Your Dojo: Select from Eagle Fang, Cobra Kai or Miyagi-Do dojos. Recruit and train new students to take into battle and dominate your rivals.
Crush Your Enemies: Brawl across Valley Fest, the High School, L.A. Beach, Coyote Creek and other locations from and inspired by the series.
Build Your Team's Power: Collect chi and coins to improve your skills and seal your destiny as the Grand Champion of the All Valley Tournament.
Compete in the All Valley Tournament: Jump into All Valley Tournament Mode and play online or locally offline against the best competitors to secure the All Valley Championship.
Voice Talent from the Show: Enjoy your favorite characters' in-game voices recorded from their award-winning series actors.