Games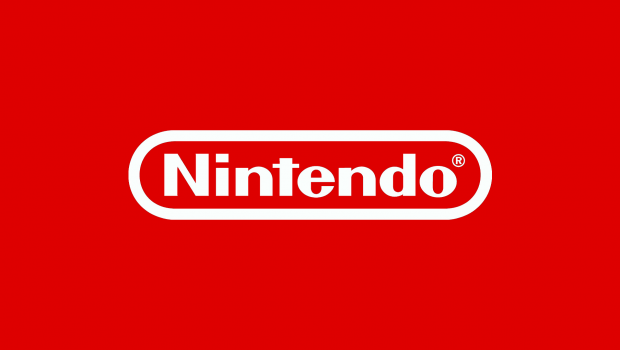 Published on May 17th, 2018 | by Admin
Strike Back Against An Evil Empire And Return The Power Of Sushi To The World In Sushi Striker: The Way Of Sushido On Nintendo Switch And Nintendo 3DS
17th May, 2018 – First announced at E3 2017, Sushi Striker: The Way of Sushido is a fast-paced action-puzzle game that will be slicing its way on to both Nintendo Switch and Nintendo 3DS family systems on 8th June 2018. For a sneak taste of the bright, infectious sense of fun that fills this game, its setting and its characters – not to mention its toe-tappingly catchy theme tune – check out the new Sushi Striker: The Way of Sushido – Main Theme Karaoke Version video, which transforms the game's opening sequence into a future karaoke classic.
In the world of Sushi Striker: The Way of Sushido, the sinister Empire holds dominion, controlling the consumption of sushi with an iron grip, and denying it entirely to the inhabitants of the vanquished Republic. As the story begins, our orphaned hero Musashi (playable as either a male or a female avatar) sets off from a small village in the Republic with an empty stomach but a head full of dreams – dreams of a world in which people are free from hunger and everyone can enjoy the deliciousness of sushi. An encounter with a wandering warrior known as a Sushi Striker opens Musashi's eyes to a wider world, and sets the wheels in motion for a grand adventure.
Players should prepare themselves to meet a colourful cast of characters as they travel with Musashi through this vibrant, anime-esque fantasy world: from the treacherous local bully Kojiro, to the muscle-bound Imperial enforcer General Kodiak, and the beautiful but lonely sushi assassin Celia. It's time to fight back against the Empire and its cruel sushi oppression! There are allies to be found in the guerrilla fighters of the Sushi Liberation Front, but can their ambitious leader Masa really be trusted? Elements of the classic hero's journey combine with tongue-in-cheek humour and a passion for all things sushi to produce an adventure quite unlike any other. Alongside the distinctive aesthetics and fresh storytelling, the addictive battle system is at the heart of the game.
Just as wandering samurai duelled against one another in medieval Japan, so must wandering Sushi Strikers face off against each other in the world of Sushi Striker: The Way of Sushido. Battles in this game are contested between two opponents, where each combatant has access to three conveyor belts of sushi, plus a seventh shared belt in the middle. By selecting and linking sushi plates of the same colour, players create stacks that are then hurled at the opponent, dealing damage to each other until one warrior stands victorious. The damage dealt by each stack varies depending on its size and the colour of the plates used, but various combos and modifiers can improve or reduce the effectiveness of a player's attacks. The action is fast-paced and frenetic, but with a degree of tactical depth that only fully becomes apparent once the basics have been mastered.
As with all heroic quests, the importance of supernatural aid should not be underestimated and Sushi Sprites play a key role Sushi Striker: The Way of Sushido. They are divine beings with the power to bring sushi into the world, and to use their special skills to aid the Sushi Striker they are bonded with. Musashi meets the powerful and renowned Sushi Sprite Jinrai at the outset of the adventure, who quickly becomes a valuable companion. But there are many more Sushi Sprites to encounter – more than 50 in total, many of which can evolve into more powerful forms. Up to three Sushi Sprites can be equipped at once, and learning how to best make use of their skills is a vital part of any battle strategy.
Aspiring Sushi Strikers will be pleased to hear that following the Way of Sushido need not be a solitary pursuit, as both versions of the game support online* and local multiplayer. With the Nintendo Switch version, players can throw down against their friends anytime, anywhere – one Nintendo Switch console and one copy of the software is enough to enjoy a two-player battle. Pass a Joy-Con to a friend and see who is the true master and who is but an apprentice.
Sushi Striker: The Way of Sushido combines frenetic yet tactical gameplay with a colourful, anime-esque art-style to serve up an action-puzzle game that it is a veritable bento-boxful of surprise and delight. This fresh and tasty quest to save the world and bring sushi to the masses begins on 8th June 2018, when the game is released on both Nintendo Switch and Nintendo 3DS.