Blu-ray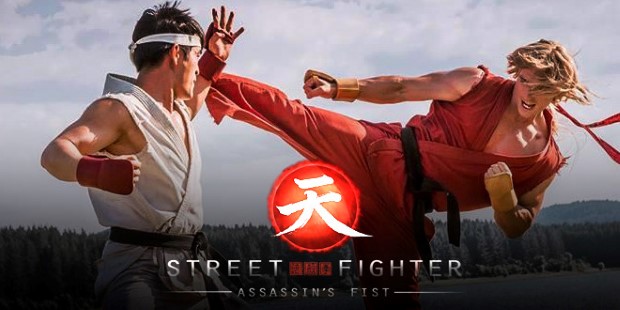 Published on December 12th, 2014 | by Sean Warhurst
Street Fighter: Assassin's Fist Blu-ray Review
Summary: So, does Street Fighter: Assassin's Fist manage to atone for the sins of its cinematic forebears? Almost!
Director – Joey Ansah
Film Genre – Action
Label – Madman Entertainment
Audio – English (Dolby Digital)/ Japanese (Dolby Digital)
Subtitles – English
Running Time – 152 Minutes
Aspect Ratio – 1.78:1
Region Coding – B (Blu-Ray)
TV Standard – PAL
Rating – MA 15+
Year of Release – 2014
Primary Format – Blu-Ray (Also available on DVD)
Reviewer – Sean Warhurst
The Street Fighter franchise hasn't really fared well when it comes to the celluloid arena, with both the abysmal Jean Claude Van Damme vehicle and the barely remembered 2009 Street Fighter: The Legend of Chun Li leaving a bad taste in the mouths of fans and reaffirming the notion that video games can't transfer mediums as seamlessly as one may think.
So, does Street Fighter: Assassin's Fist manage to atone for the sins of its cinematic forebears?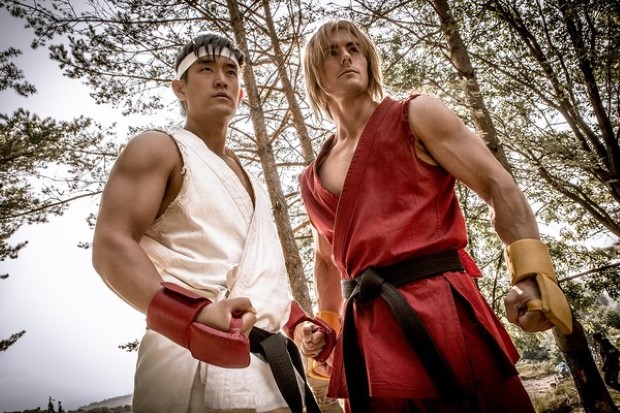 Director Joey Ansah was given Capcom's blessing to film a 12 part webseries based on the Street Fighter series after Ansah's three minute short film Street Fighter: Legacy went viral, catching the Japanese gaming giant's attention in the process; Street Fighter: Assassin's Fist is a feature length presentation of these webisodes, strung together along with some additional footage to form a cohesive two and a half hour tale.
Following the formative years of series stalwarts Ryu and Ken, Assassin's Fist follows the roughhousing duo as they live a warrior's life in Japan learning the ways of a mysterious martial art called Ansatsuken under the tutelage of the enigmatic  Master Goken.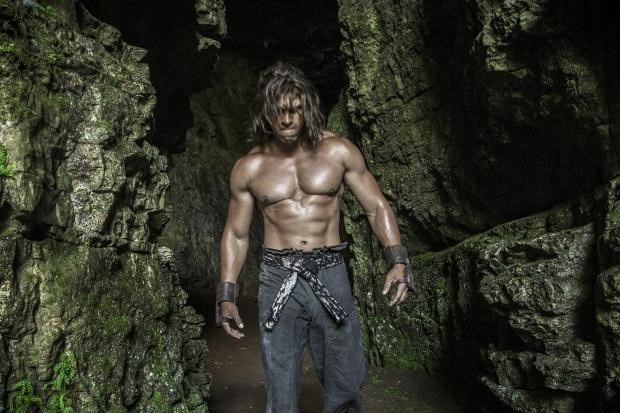 Attempting to gain control of the abilities afforded from training in Ansatsuken without falling prey to its corruptive nature, Ryu and Ken must struggle to keep their darker tendencies in check whilst also contending with the ramifications from their secretive master's past.
Will the pair be able to reconcile their newfound strength with restraint before it threatens to tear their very friendship apart?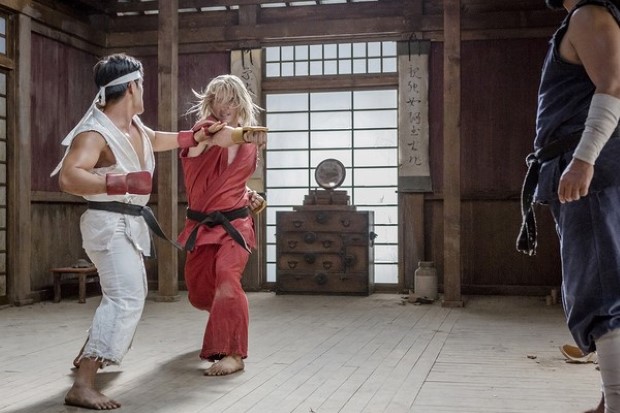 Okay, so the story is a little generic but nobody comes to a Street Fighter movie expecting Howard's End; it's the fight scenes that are the main draw and martial arts movie fans won't be disappointed with what's on display here.
Battles are finely choreographed and executed and the special effects that accompany the trademark special moves like the Hadouken are believable and surprisingly accomplished in the production department for such a low budget effort.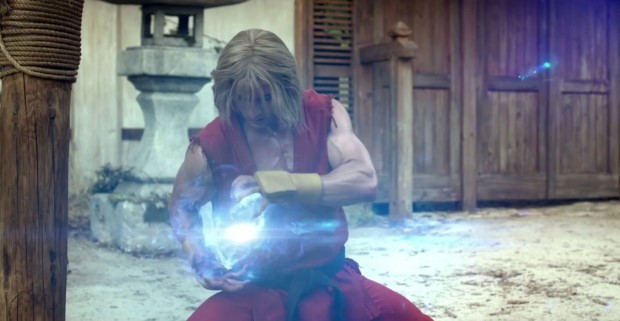 Audio/ Video
Madman has afforded Street Fighter: Assassin's Fist a transfer that gives the film a level of visual quality that belies the film's low budget origins. With strong contrast and a refined colour palette that never threatens to bleed into one another, there are a few moments where I noticed some banding but overall this is a confident visual transfer that plays on the strength of the image.
Audio wise the film only offers a 2.0 option, which understandably makes for a weaker listening experience than if presented on a 5.0 audio track but overall Street Fighter: Assassin's Fist does an admirable job in this department as well.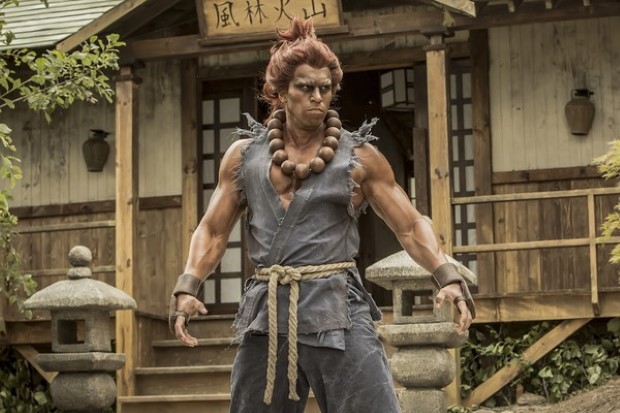 Special Features
There's a decent amount of extras included on the Blu-ray release of Street Fighter: Assassin's Fist, most interesting of which is the commentary track from Director Joey Ansah where he takes the listener through the fascinating story behind getting the film off the ground; from the failed kickstarter attempt to Capcom allowing him to bring his vision of Street Fighter to the screen, Ansah's extensive commentary is packed with insightful anecdotes and covers almost every aspect of the production throughout the film's running time.
Also included is a making of featurette that features some awesome scenes with real fireballs, additional scenes including an all new fifteen minute epilogue, outtakes, trailers and a look at scenes shot from Ken's point of view as he goes about his business at the dojo.
Overall there's enough here to keep fans busy once the film ends but, aside from the commentary track and making of, most of the extras are light on actual content and could easily be skipped.
List of Features:
Directors Commentary
The Making Of… (14:38)
Deleted Scenes (11:11)
Outtakes (5:30)
Exclusive Epilogue Finale! (14:57)
Main Trailer (1:30)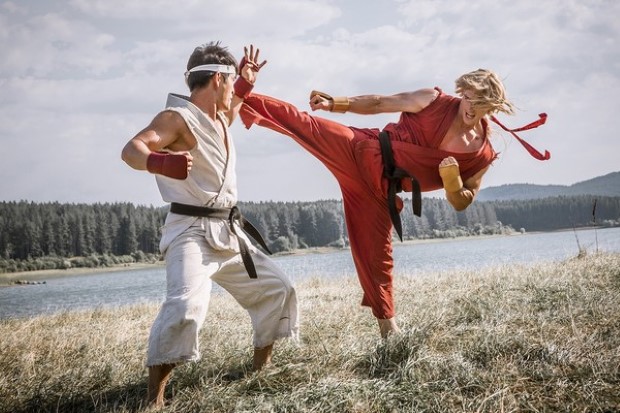 Final Thoughts
If you can look past some moments of laughably bad acting and a flimsy plot that serves more of a purpose towards propelling the main characters from fight scene to fight scene rather than progressing the story in any real way, then Street Fighter: Assassin's Fist will offer up two and a half hours of adrenaline fuelled guilty pleasure.
Is it the Street Fighter film the longstanding gaming franchise truly deserves? No, but it's marginally better than previous efforts and packs in enough winks and nods to the mythology of the game to make up for many of its shortcomings. Fans will be sure to lap this up and the storyline is accessible enough to ensure that newcomers don't get lost along the way, but at the end of the day it's an admirable effort that, whilst entertaining enough, is plagued by glaring moments where its miniscule budget is painfully clear.