News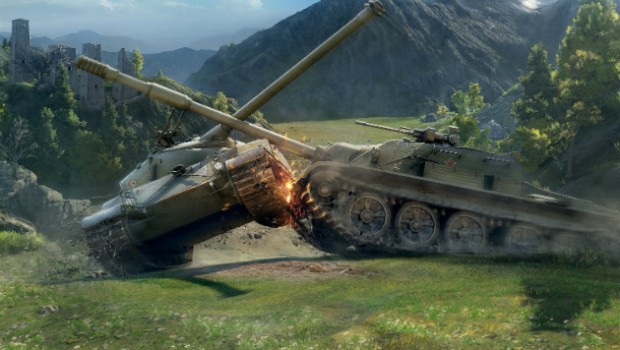 Published on July 3rd, 2014 | by admin
Street Dates for World of Tanks: Xbox 360 Edition Combat Ready Starter Pack Revealed
Available at participating retailers starting on August 12
July 3, 2014 — Wargaming, in partnership with Microsoft, announced today the street dates for the World of Tanks: Xbox 360 Edition Combat Ready Starter Pack that will be available worldwide at participating retailers starting on August 12, 2014. Specific dates and prices for each region are as follows:
August 12—North and South America
August 14—Asia-Pacific
August 29—Europe
The bundle will offer players a tremendous value of exclusive items that will enhance their experience with the award-winning console game that is free-to-play for all Xbox Live Gold members. All other Xbox Live account holders can get in on the action for a free seven-day trial.
For the first time, players will get to drive the premium Panzer 38H Tier II German light tank, known for its heavy armor and quick firing gun.
The full contents of the Combat Ready Starter Pack are:
The premium Panzer 38H Tier II German light tank, currently available through the retail package for a limited time
3 days of premium account time granting 50% boost in accumulated Silver and experience
200,000 in-game Silver
1,500 in-game Gold
30-day voucher code for Xbox Live Gold status
For more information about World of Tanks: Xbox 360 Edition and to join the global phenomenon of tank battles, please visit the game's official website: