Comics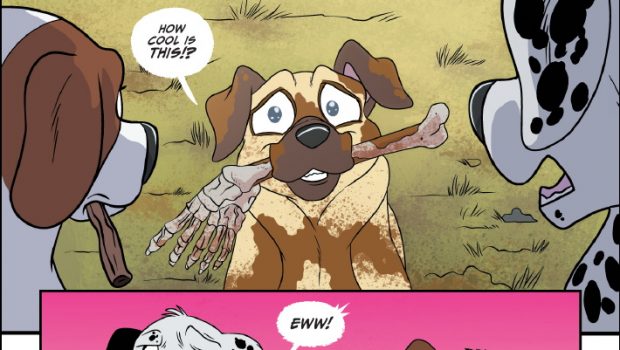 Published on December 14th, 2021 | by Tim Chuma
STRAY DOGS: DOG DAYS #1 (2021) REVIEW
Summary: Maybe best not to get this one if you have not read the Stray Dogs series first. If you have then you will lap it up.
While not really a new series after the main story this is more of an extra side part of the story to give more background to the popular characters of the dogs in the story and what their lives where like before they were all kidnapped by the killer.
Since the main story was from the perspective of only one of the dogs it was interesting to see how each of the dogs started out different but the end point was the same where they all ended up in the story.
The main audience for this would be people who were already fans of the main series as I can't imagine buying this if you had not heard of it as you would not have any idea of why the same person keeps turning up in each story and why he decides to keep the dogs.
As usual the main attraction here is the dogs and they are all uniquely their own character. I liked the Instagram dog as I follow several of those myself.
What I also enjoyed is no nasty surprises, Issue 4 of Stray Dogs I am looking at you, so in some ways it is a good way to unwind after how tense that series was.
In short, get this if you have already read the main series. If you have not then maybe wait until after you have.
Comic details:
Writer: Tony Fleecs
Artist: Trish Forstner
Cover Artist: Tony Fleecs, Trish Forstner
Publisher: Image Comics
Published: December 29, 2021