Comics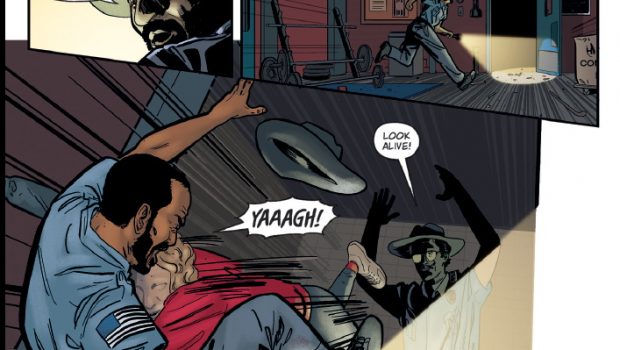 Published on July 4th, 2022 | by Tim Chuma
Stranger Things Summer Special Review (2022)
Summary: The Dungeons & Dragons story is the better tie-in. Nothing much here except for two minor characters driving around.
Officers Powell and Callahan patrol and do their usual rounds while Hopper is off "doing Hopper things" as they call them and still end up seeing and doing weird stuff, but don't really get involved in the main action until right near the end.
This one is mainly aimed at fans of the show but you do not often see what the other characters in a storyline get up to when the main characters are taking all the risks and doing all the main heavy lifting in the storyline. From what I saw in Season 3 of the show the events were meant to be affecting the entire town but you didn't really see that.
While they did try to show what else was happening when most of the action was at the mall and the giant beastie thing sneaking around town it only seems to work in fits and starts and I can't really recommend this one unless you were super into the show and absolutely have to read everything related to it. I would say the Dungeons and Dragons story would be more interesting as it least involves the main characters.
Comic details:
Writer: Keith Champagne
Artist: Caio Filipe
Colorist: Dan Jackson
Cover Artist: Diego Galindo
Genre: Science-Fiction, Horror, Crime, Action/Adventure
Publisher: Dark Horse
Publication Date: July 06, 2022
Format: FC, 48 pages; One-shot