Comics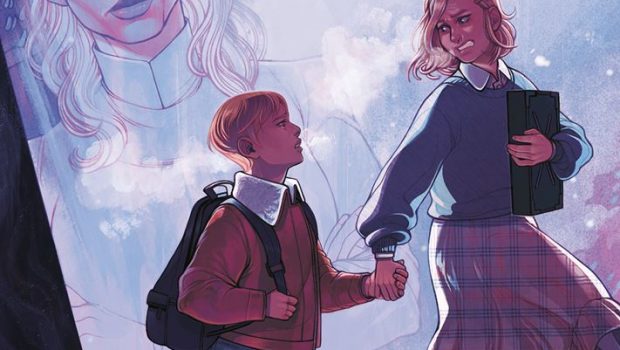 Published on December 24th, 2021 | by Adrian Gunning
'STRANGER THINGS' RETURNS WITH A BRAND-NEW HORROR STORY FROM DARK HORSE COMICS
From writer Michael Moreci (Wasted Space, The Plot), artist Todor Hristov (Stranger Things: Halloween Special One Shot), colorist Dan Jackson (The Strain, Stranger Things: Erica the Great), and letterer Nate Piekos (The Umbrella Academy, Black Hammer Reborn), presented by Dark Horse Comics, comes a new Stranger Things comic series, Stranger Things: Kamchatka!
A Russian scientist is kidnapped by Soviet troops, leaving nothing for his two teenage children but a mysterious case and a whole lot of questions. While their father is dragooned into weaponizing a monster brought back from the US, the two teenagers embark on a harrowing and perilous journey to find him, with help from an unlikely ally: an old but extremely deadly former KGB spy. 
Ahead of the mid-2022 release of Stranger Things Season Four on Netflix, Stranger Things: Kamchatka #1 will be in comic shops March 23, 2022. It is available for pre-order at your local comic shop.
Praise for Stranger Things: Science Camp:
"This is a brilliant start to what looks like a story that may be paying some homage to The Friday the 13th Movies, but done in the style of 'Stranger Things'."–SciFiPulse
"We might not know what the big mystery might be, but merely seeing Dustin at his full dorkiness makes this book worth the cover price."–Comicbook.com 
"Stranger Things: Science Camp is another fun and increasingly dark adventure for the crew fans love so much…"–Monkeys Fighting Robots