Comics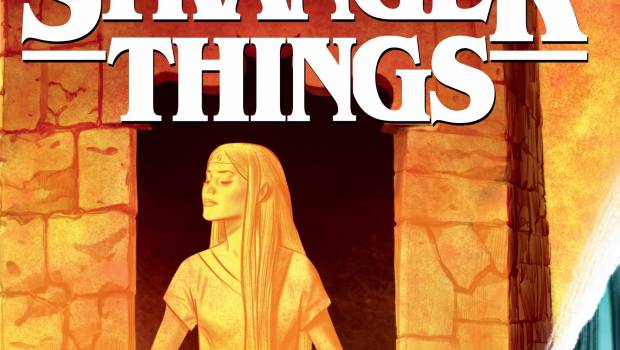 Published on April 4th, 2020 | by Abdul Saad
STRANGER THINGS: INTO THE FIRE #3 Review
Summary: A pair of young ex subjects escape and years later try to find and reconnect with other young ex subjects. They then find out the sister to one of the pair is still alive, then finding and rescuing her becomes the priority.
As a disclaimer, there's going to be some spoilers in this review.
Introduction: I took the liberty of reading the previous two issues because I think it's only fair. If not, this review would be quite hollow, almost as hollow as the series while was reading just the third issue. Luckily though, this changed as I had more knowledge to work with after reading the other two previous issues, which enabled me to better appreciate the third.
This is my first time reading any stranger things comics, so don't expect to come into this review to be showered with expert knowledge of the series. Take this more of a newcomer's perspective, not entirely though, as I've at least watched the Netflix series.
Summary: "A former Hawkins Lab subject is closer than she's ever been to finding her estranged pyrokinetic twin sister after tracking down a scientist involved in Dr. Brenner's experiments and forcefully prying her location from him. Can she reach her powerful sister before her twin loses control of her powers and burns down her surroundings . . . again?"
Story: The story takes place in the same Stranger Things universe where two friends Josh and Marcy seek to find their friends after learning the famous Hawkins Lab; that experimented on them as kids, had closed down.
After some time of moving around, they finally encounter one of them. 8, now named Kali, tells the pair that Marcy's twin sister, 9, is still alive and is being held in a different facility. 9 is unfortunately still being kept due to her being the most powerful of the group. Her isolation and experimentations causes her to hallucinate/ fantasize fairy tale sequences as a form of coping mechanism. Meanwhile, the pair are determined to find and rescue 9 before it's too late.
Writing: The story has quite a unique concept and has a modest vibe to it, which I appreciated. In Chapter 3 specifically, not much happens just some back story on the sisters and the facility that experimented on them as kids. They get a lead on where 9 is after learning the location and speaking to one of the doctors that met them as kids while still at the facility.
Artwork: The art style is clean but quite similar to other modern comics you'll see today. So while being standard, it's still effective in telling the story. It shines most in some scenes of significant impact such as when 8 and 9 use their powers, being drawn quite elegantly.
Final thoughts?
Overall the story, while not much happens, was interesting enough to keep me invested and to see what happens in the next issue. I would definitely recommend this to Stranger Things fans as it is quite an interesting addition to the universe.
Comics Details
Author: Jody Houser
Artists: Ryan Kelly and Le Beau Underwood 
Colorist: Triona Farrell
Letterer: Nate Piekos 
Publisher: Dark Horse
Genre: Action, Drama, Fantasy, Horror, Supernatural
Published Date: 01/08/2020