Events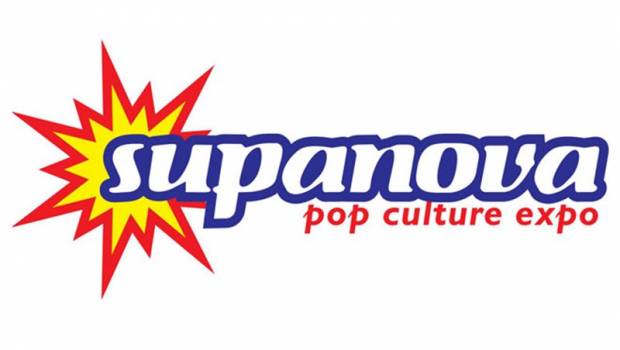 Published on September 13th, 2019 | by Admin
Stranger Things Heading To Supanova As David Harbour Confirms For Adelaide & Brisbane 
From the Upside Down to Down Under, Stranger Things star David Harbour leads the latest Supanova 2019 – Adelaide and Brisbane guest announcements!
It's been a huge year for Harbour, who not only reprised his role as beloved Hawkins chief of police Jim Hopper in the record-breaking third season of Netflix hit Stranger Things, but also starred as Hellboy in this year's reboot, and will appear as Red Guardian in the MCU's hotly anticipated Black Widow film.
Harbour will visit Adelaide (Saturday only) and Brisbane (Saturday and Sunday), while Cliff Simon, best known for his role as Ba'al in Stargate SG-1, has been confirmed for Supanova 2019 – Brisbane.
Simon's return to Australia coincides with new project Almythea, an upcoming sci-fi trilogy penned by A.J. Cootes, who will also make an appearance in Brisbane to launch new book Rise of Wingtar and discuss the franchise's wider universe, which will include a film series starring Simon as Grey Paw.
Rounding out the latest Supa-Star announcement is Australian actor John Jarratt, known across the globe for his chilling portrayal of Mick Taylor in the Wolf Creek franchise as well as appearances in Boar, Django Unchained and more.
They'll joined an already talent packed November line-up that includes John Travolta, Billy Zane, Jason Isaacs, Mark Sheppard, Amy Acker and more.
Autograph Tokens are set to go on sale next Monday, 16 September
Other guests scheduled to attend the expo include:
Julie Benz (Angel, Buffy the Vampire Slayer, Dexter, Defiance)
Gregg Sulkin (Runaways, Faking It, Pretty Little Liars)
Paul Amos (Lost Girl, Assassin's Creed: Syndicate, Captain Canuck)
Adam Tuominen (Power Rangers Ninja Storm/DinoThunder, A Second Chance, Underbelly: Razor)
Linda Ballantyne (Sailor Moon, Avengers: United They Stand, Mia and Me)
Katie Griffin (Sailor Moon, Totally Spies, Team Galaxy)
Jen Brown (RWBY, Red vs Blue, Camp Camp)
Eric Powell (Creator of The Goon)
Meagan Marie (International Cosplay Supa-Star)